Careers Education, Information, Advice and Guidance (CEIAG)
In this section you will find useful information regarding Independent Careers Advice and Guidance. Click on the logo to access the relevant website.
Careers Department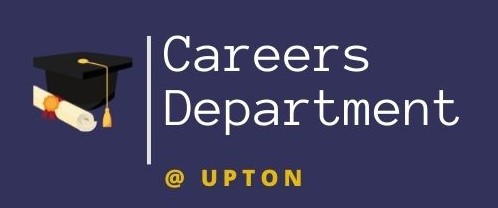 Mrs Kate Douglas
Careers Advisor and Work Experience Co-ordinator
Careers information, advice and guidance features highly on the agenda at Upton Hall School, starting in Year 7 and progressing throughout pupils' time here.
The careers programme is tailored so that pupils and students receive the relevant career information that is suitable to their age group and stage of education. This enables our pupils/students to make an informed choice of career pathway, whether this is university, an apprenticeship or a School Leaver Scheme. Personalised advice on Higher Education, the UCAS process and how to maximise success in getting onto the most competitive courses, has produced a strong record in enabling students to obtain offers from Oxbridge as well as places for Medicine, Veterinary and Dentistry.
Below is a sample of some of the things we deliver in school. We base our provision on the nationally recognised 'Gatsby benchmarks' and, on this page, you will also find an overview of our key performance indicators for quality careers provision across the Key Stages. Detailed information for pupils and staff is available on the school VLE.
Highlights of our Careers programme
Covid19 Statement - At this time many of normal activities are restricted due to adherence to our risk assessment. Due to this, much of our careers work has had to be adapted and we are unable to welcome visitors on site. However, we will endeavour to find other ways to deliver our Careers programme.
Careers Insights
Every Friday morning girls in Year 11, Year 12 and Year 13 are able to attend talks by careers specialists on a wide range of professions and careers. Examples include speakers from the following industries; journalism, medicine, software engineering, mechanical engineering, costume for theatre and TV, accountancy, higher and degree apprenticeships and nursing.
Careers Fair