Student Leadership Team
Meet the Student Leadership Team 2020-21

Molly, Head Girl
Hello, I'm Molly and I am delighted to be Head Girl of Upton Hall School. Since joining Upton in Year 7, I have been inspired by the Head Girls and their teams through the years – I remember speaking alongside the Head Girl at Open Evening when I was in Year 7! I feel honoured to have been given this opportunity to lead a team of 5 Deputy Head Girls and to represent a school with a strong heritage based on FCJ values. Having an active Student Leadership Team provides a bridge between the Sixth Form and the lower school; helping us to motivate, inspire and respond to younger pupils' interests, views and aspirations.
In the coming academic year, I will work with my team on our leadership action plan, which we will publish in the new academic year. This is an exciting time to be Head Girl as we are developing a brand new Sixth Form block and we can't wait to see it finished!
A little bit about me…
I am currently studying Biology, Chemistry and Maths at A Level. My favourite book is 'Born A Crime' by Trevor Noah, a book about the childhood of a comedian who grew up during Apartheid – it is filled with moving stories that will also leave you laughing out loud.
One of my favourite quotations is "If you want the answer—ask the question." A simple quotation that encourages curiosity, and fuels the belief that in life we should ask more questions.
My favourite hymn is 'Lord of the Dance', it has always been a favourite of mine since primary school due to its upbeat tempo, which fits with our ethos at Upton, which encourages us all to have a zest for life!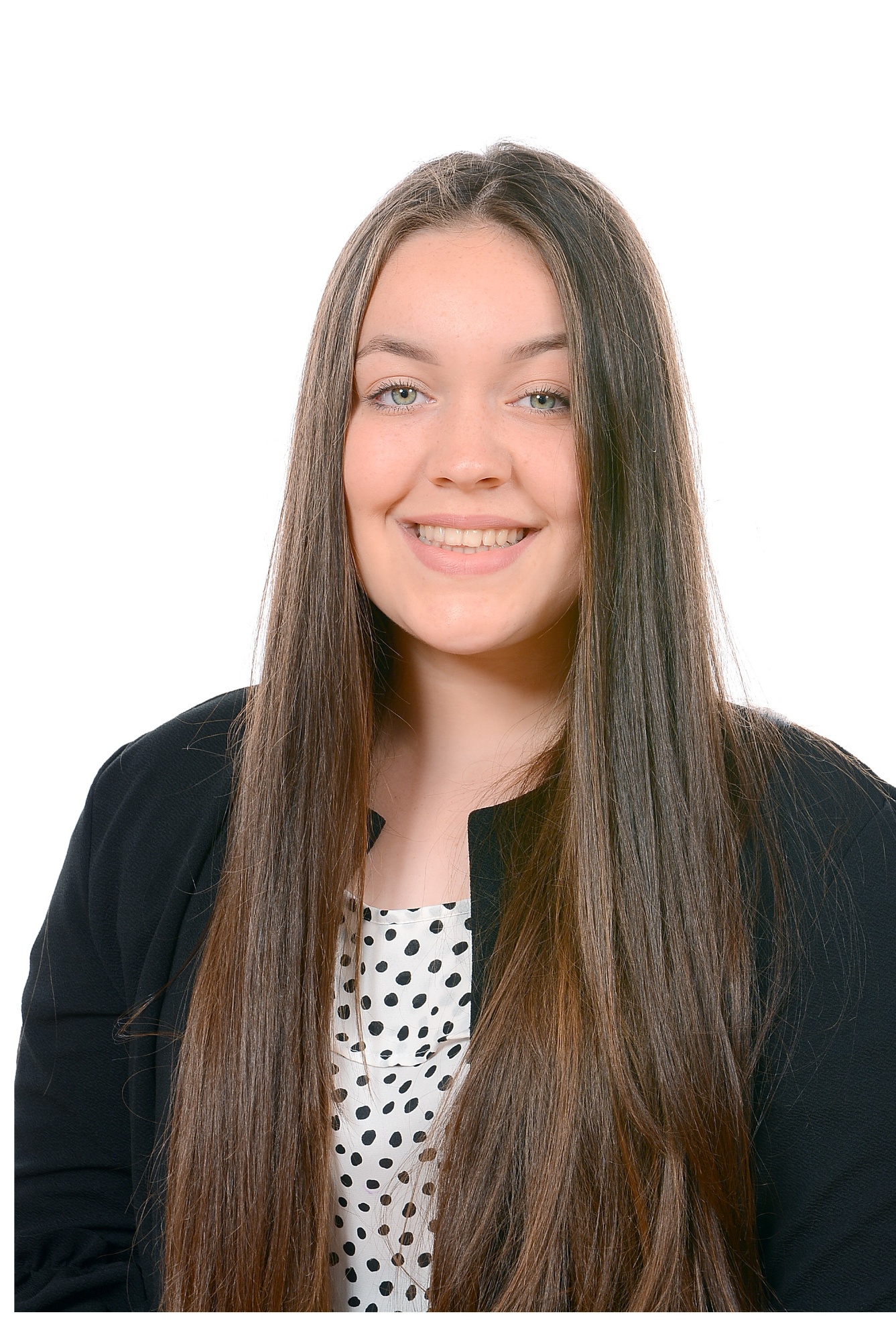 Louisa, Deputy Head Girl
I'm Louisa and I am a Deputy Head Girl. I am a keen advocate of social justice and was recently moved to action by a guest speaker who presented to Year 12 about the lack of female sanitation and hygiene provision in many areas of the world – as well as the taboos and lack of education surrounding this - and the suffering of many women as a result. Sadly, issues of female poverty are not that far from home though and I am keen to lead a local initiative to alleviate local 'period poverty'.
A bit more about me…
I am studying Biology, Chemistry and Maths at A Level, with the hope of going on and study Veterinary Medicine at University. In my spare time I love reading and I hope I can share this enthusiasm in my role as Deputy Head Girl. My favourite book, and one I would definitely recommend, is 'The Last Days of Rabbit Hayes.' It puts a unique, uplifting spin on something really quite heartbreaking and that is what makes this book so special for me.
Joan Nielson who said "Each new morning is a chance to start new. Start by being who you want to be."
If I has to pick a quotation that meant something to me, it would be an anonymously-written Irish blessing I discovered and fell in love when I was younger. It reads "May the road rise to meet you, may the wind be always at your back. May the sun shine warm upon your face, may the rains fall soft upon your fields. And until we meet again, may God hold you in the palm of his hand."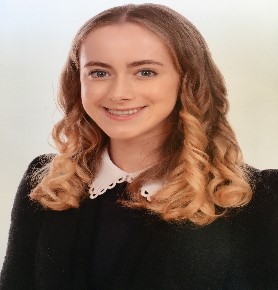 Jennifer, Deputy Head Girl
I'm Jennifer and I am honoured to be on the Head Girl's Team. I was inspired to apply for a position on the team as I really wanted to listen to what's most important to our school community: our pupils' and students' opinions and the way in which we can contribute a little more to the world around us. Like Pal, I have a keen interest in mental health and wellbeing and as well as the environment and sustainability. As a school community, we have achieved so much already with the 'Just Ask' initiative concerning mental health and our 'Green Flag Award' which recognises our environmental initiatives. I am keen to drive further initiatives in these areas, to live out the FCJ values of 'hope', 'justice' and 'companionship' and to respond to Pope Francis' encyclical 'Laudato Si'
A little bit more about me…
I am currently studying A Levels in Geography, History and English Literature. I am also completing an EPQ on the topic of fast-fashion and its impact on the environment - something that I am very passionate about.
My favourite book is 'The Testaments' by Margaret Atwood as I think it perfectly encapsulates what can be accomplished when women work together. On the theme of female empowerment in our school community, I would like to share with you the inspiring words of Michelle Obama "There is no limit to what we, as women, can accomplish." My favourite hymn is 'All Are Welcome' as it holds special memories of celebrating Mass alongside my friends at St Joseph's Church.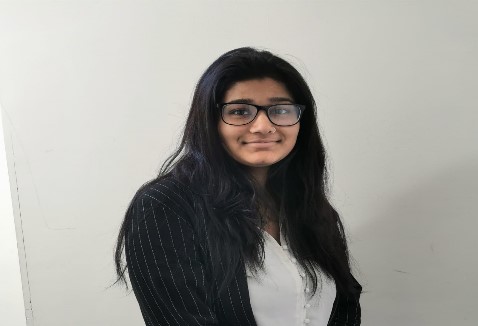 Pal, Deputy Head Girl
I'm Pal and I have the role of Deputy Head Girl in the Head Girl's Team. I am excited at the prospect of contributing to school life, making small improvements to make this school even better! I have particular interests in welfare and the environment and will be contributing to these areas by encouraging greater awareness and engaging with the views of the wider student body.
A little bit about me…
I am studying A Levels in Chemistry, French, Law and Psychology. I love reading books so it's really hard for me to pick a favourite but 'Sapiens' by Yuval Noah Harari has been one of the books that I have enjoyed the most. It's a big read but well worth it.
Having been asked about a quotation that meant something to me, I came across this quote by Neale Donald Walsh, an America author, "Life begins at the end of your comfort zone." Personally, I need a reminder every now and again to step out of my comfort zone, but the best experiences have come from doing so, such as becoming a part of the Head Girls' Team.
Although I'm not Christian, the words of hymn 'Make me a Channel of your Peace' really resonate with me because it's about trying to find the good in the bad.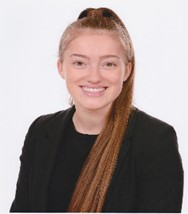 Amelia, Deputy Head Girl
I'm Amelia and I applied for a role on the Head Girl's Team because I was keen to be a role model for younger students and play an active role in developing the school further; I have a keen interest in helping younger pupils to thrive and feel supported so that they come to school as happy, healthy young people every day with a real zest for life!
A bit more about me…
I am studying A levels in Biology, Chemistry and History. My favourite book is the Bible and, to follow suit, my favourite quotation is from Philippians 4:13 'I can do all this through him who gives me strength' (NIV). I am an active member of the School Chamber Choir - I think music lifts the soul and my favourite hymn is 'Touch of Heaven' – Hillsong Worship.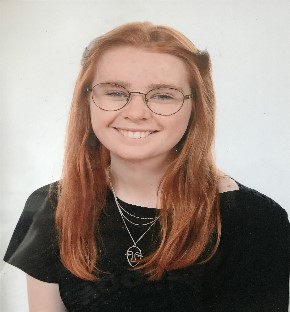 Hannah, Deputy Head Girl
I'm Hannah and I am thrilled to be on the Head Girl's Team - my main motivation for securing a role on the Team was to give something back to this school community, which has given me a wealth of opportunities, guidance and care. I feel a strong sense of gratitude and am eager to get started in this key role within our school community. Never one to shy away from raising awareness of issues in society, I am keen to promote healthy and happy lifestyle choices, whether that relates to relationships, academic subject choices or longer-term career aspirations and I aim to work with the Head Girl's Team, staff and students to ensure all voices are heard in an equitable manner.
A little bit more about me…
I am studying A Levels in English Literature, Religious Studies and History. I enjoy public speaking and writing and have been involved in our school's 'Green and Gold' magazine
My favourite book is the 'Secret History' by Donna Tartt due to its ode to the classical piece of literature, the 'Iliad' and its gripping storyline.
In this world I believe we have a responsibility to be kind and loving to one another, therefore the quotation I live by is "Everyone is fighting a battle you know nothing about. Be kind, always". My favourite hymn has to be the classic 'Sing it in the Valleys' not least because of the undeniable enthusiasm and celebratory tone of Father Lucas Ngwa's rendition during Friday Mass at St Joseph's Church which always leaves us feeling uplifted!