Library News - March 2017
World Book Day 2017
This year for World Book Day Mrs Pollock organised the 'Upton Poetry Games' which took place in the School Hall at lunchtime. Selected pupils who were chosen for publication in the Young Writers' Busta Rhyme competition performed their poetry in front of an audience who then voted for their favourite 3 poems.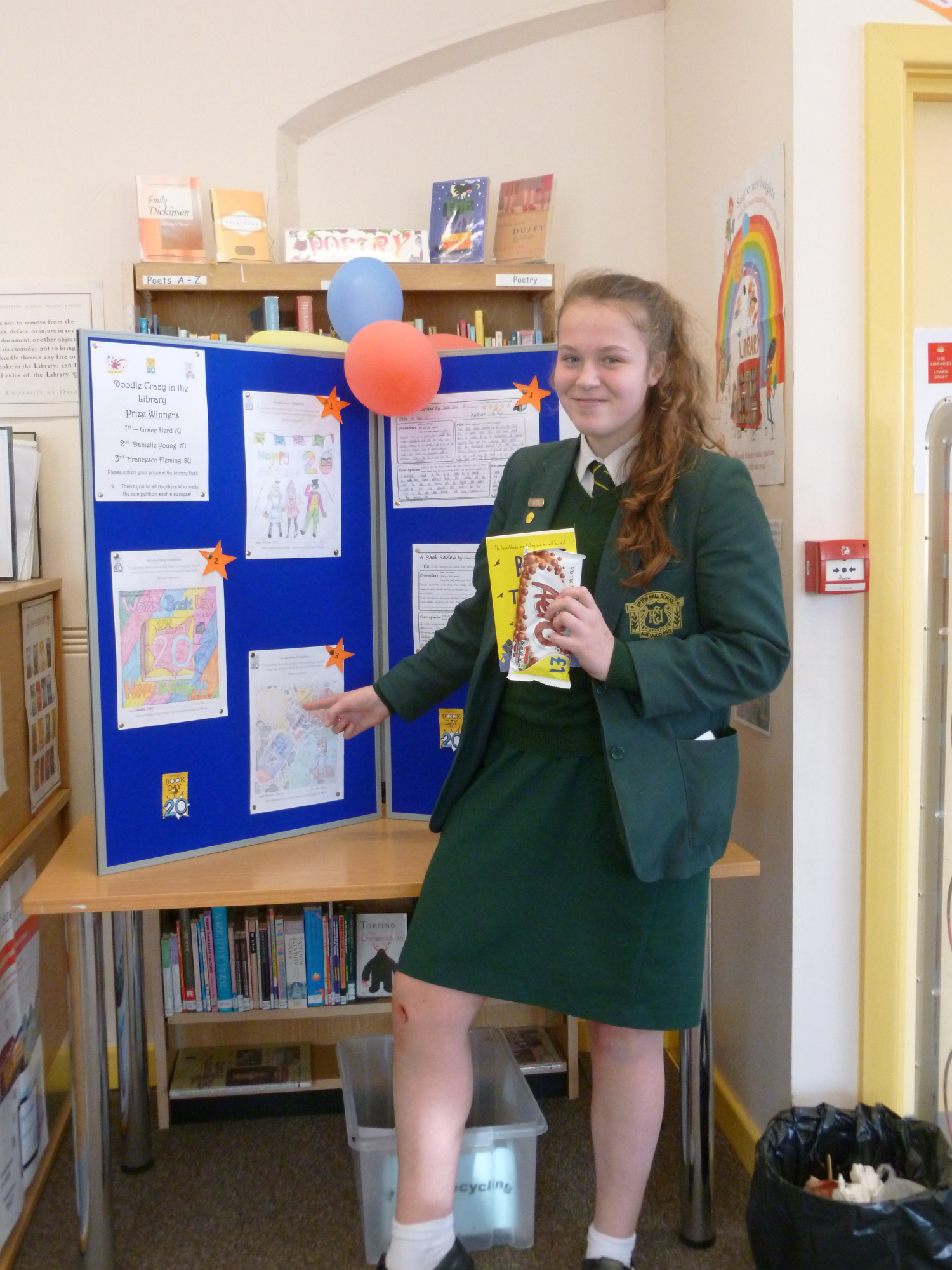 The winners were:
1. Charlotte Brough 11S with "Where is equality?"
2. Sophia Tregenza 7J with "Number 47 St Glover's Street"
3. Leah Harding 8U with "Every Night"
12LPO sold refreshments and along with the entrance fee all proceeds went to the School Library to fund new texts.
Fancy Dress and Book Review competition
The Head Girl Alice McDonald also organised a fancy dress and Book Review competition. Jessica Cullinane and Molly Harrison from 7S won prizes for dressing up as Hermione Granger and Gangsta Granny!
The Book Review competition was won by Suzanne Samuel 8U with her review of "Me before you" by Jojo Moyes.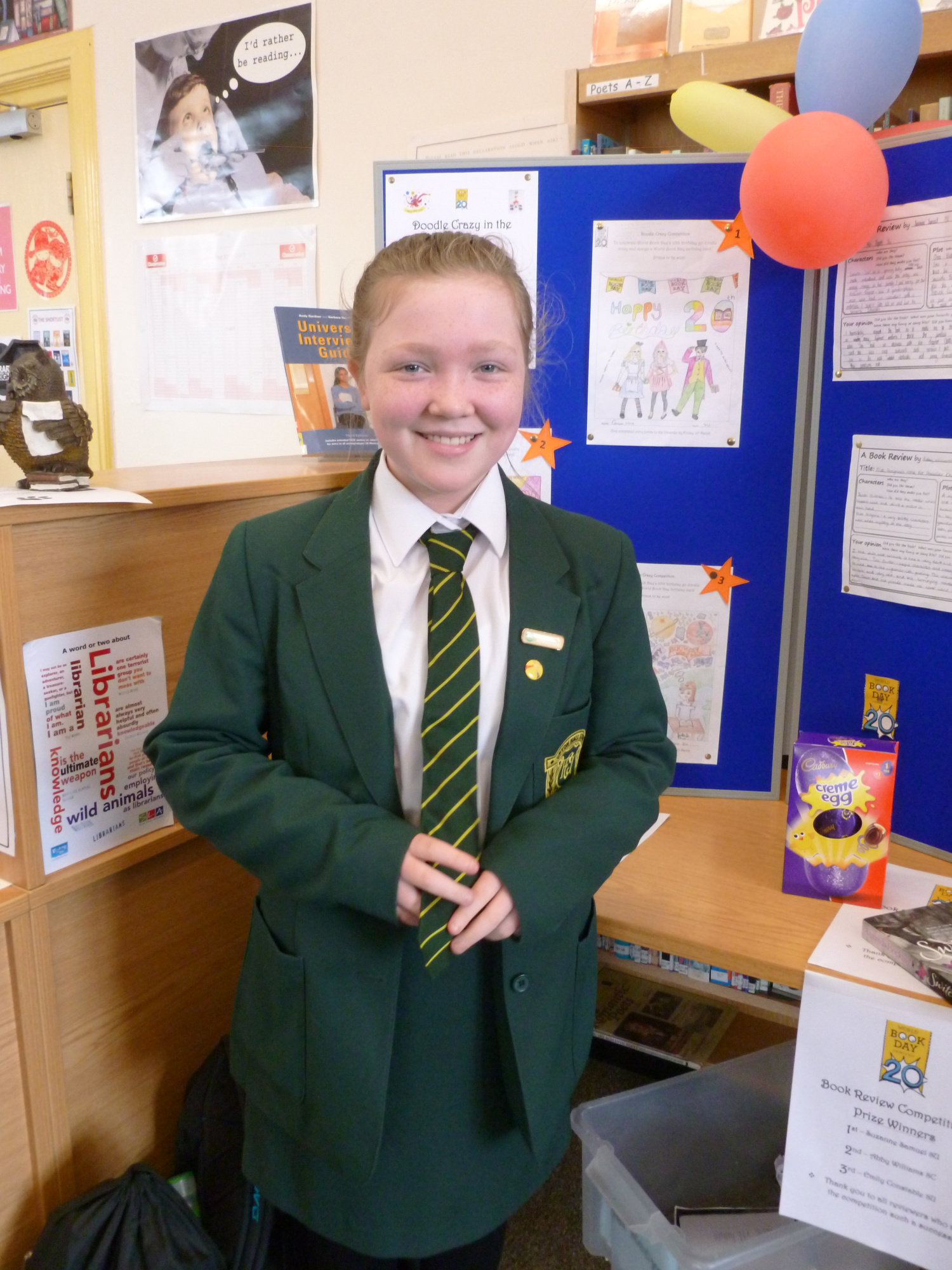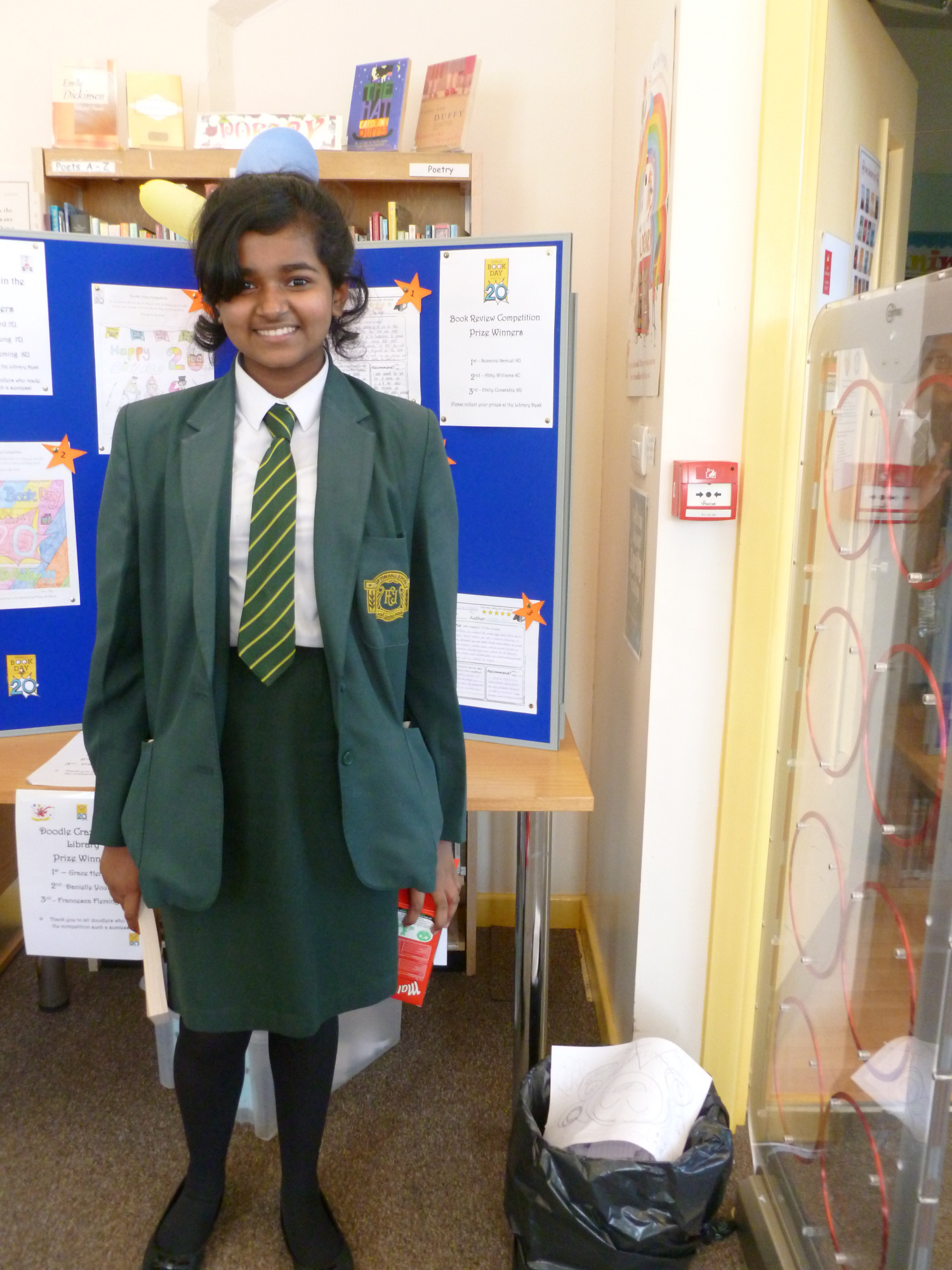 Doodle Crazy in the Library
Finally to celebrate the 20th anniversary of World Book Day we held a doodle competition to design a birthday card. The winning design was by Grace Herd 7U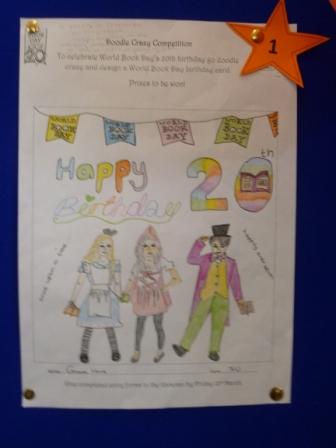 New Library assistants
This year our new Library assistants are:
Hannah McCabe, Rebecca Bibby, Louisa Smith, Jessica Southern all from 9J and Lily Beard, 8S. ( Photograph shows Jessica, Hannah and Louisa)