Joining from another school?
If you are considering joining our Sixth Form from another school, you will be made most welcome in our vibrant and friendly community.
Below you will find some accounts of students who joined our Sixth Form from other schools. Take a look and see what they have to say!
John, who joined us in September 2022:
'My name is John and I moved from Woodchurch to Upton Hall School. I am studying biology, chemistry and geography. I am very satisfied with my place at this Sixth Form. I have made good friends who have been welcoming, for example Ella and my best friend Mia. The facilities are ideal as they offer many opportunities.'
Sophia, who joined us in September 2022
'Hi, my name is Sophia and I moved from Woodchurch High School. I am currently studying Psychology, film studies and law. I transitioned from Woodchurch as there isn't a Sixth Form and Upton was my first choice. I am thoroughly impressed with how welcoming all the pupils and staff have been and I have made loads of new friends in a short period of time. As well as this, the facilities for Sixth Form are amazing and I can have time to focus on my studies and socialise with new people. Yes, the transition from GCSE to A-levels is daunting but it'll all be worth it in 10 years time!'
Liam, who joined us in September 2022
'I made the move to Upton Sixth Form from St Anselm's College, an all boys, Catholic Grammar School in Birkenhead. To say I was nervous about making the transition from an all boys school to an all girls one was an understatement. Despite the nerves, I made the decision to come here partly because I live locally, but mainly because of the fantastic sixth form facilities, but also the high amount of pass rates at A – level within the Sixth Form. Even though I knew some people already at Upton, I didn't know them all, so I didn't know what to expect. I thought it would take me well over a couple of months to be welcomed in and to feel comfortable in the environment I'd be learning in, but this has all already happened, within the space of a few weeks. The teachers have been great and the other students have been as well, all very helpful and welcoming. It's clear to see from minute one that there was positive attitude to learning in the school, and being respectful and kind to one another was just a regular thing that they are all used to doing which was a massive benefit to me. It's clear to see that FCJ values have been incorporated into the society within school, and I know my opinions on school will only go up from here.'
Jamie, who joined us in September 2021: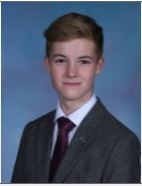 "My name is Jamie and I started at Upton Hall in September of this year, after joining from another local grammar school. Upton has an excellent reputation for student wellbeing as well as getting the best outcomes in terms of academic results or shaping you as a person.
Since starting at Upton, I have felt welcomed into the community. Joining Upton Sixth Form could have been daunting, but I soon settled in. The new sixth form centre offers a professional space to complete work or socialise during time out of lessons.
I am currently studying biology, chemistry and maths, which are all demanding in terms of both subject knowledge and understanding. However, since moving to Upton, I have found that that there is a great amount of support available: there are intervention sessions held at lunchtimes to assist in any work you may be struggling with and subject teachers are always willing to help whether during free time or study periods."
Aislinn, who joined us in September 2021: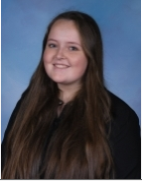 "Hi, my name is Aislinn and this year I joined Upton Hall Sixth Form from Woodchurch High School. Ever since I joined, the people at Upton have been nothing but welcoming and friendly. I know moving schools can be very daunting as so much change is happening, however Upton have made this transition easy. The transition from GCSEs to A Levels can be stressful, however my teachers have made this change a lot smoother as they consistently offer there help and support. I've also enjoyed making new friends in my subjects: I take English literature, Psychology and Law they are all essay based subjects meaning the main thing I have had to work on is time management, however my teachers have helped me organise and structure my work. I've really enjoyed my time so far at Upton and I hope that anybody else wanting to move here from another school will also find the move easy and enjoyable."
Hannah, who joined us in September 2021: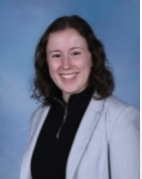 "My name is Hannah, and I moved to Upton from a local grammar school. I take physics, chemistry, maths and further maths. Upton is a very welcoming place and as a new student to the sixth form, I received lots of support from both the staff and other pupils. The school matched me with a buddy who helped show me around and answered any questions I had about Upton, which really helped me settle in. Although moving schools is never easy, I've really enjoyed my first half term here and have made some great new friends."
"It's not only the students here who have made the transition between schools so easy and enjoyable. The teachers here all seem to have a passion for their subject that is contagious." - Eve