Joining from another school?
If you are considering joining our Sixth Form from another school, you will be made most welcome in our vibrant and friendly community.
Below you will find some accounts of students who joined our Sixth Form from other schools. Take a look and see what they have to say!
Jamie, who joined us in September 2021: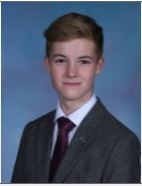 "My name is Jamie and I started at Upton Hall in September of this year, after joining from another local grammar school. Upton has an excellent reputation for student wellbeing as well as getting the best outcomes in terms of academic results or shaping you as a person.
Since starting at Upton, I have felt welcomed into the community. Joining Upton Sixth Form could have been daunting, but I soon settled in. The new sixth form centre offers a professional space to complete work or socialise during time out of lessons.
I am currently studying biology, chemistry and maths, which are all demanding in terms of both subject knowledge and understanding. However, since moving to Upton, I have found that that there is a great amount of support available: there are intervention sessions held at lunchtimes to assist in any work you may be struggling with and subject teachers are always willing to help whether during free time or study periods."
Aislinn, who joined us in September 2021: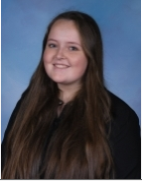 "Hi, my name is Aislinn and this year I joined Upton Hall Sixth Form from Woodchurch High School. Ever since I joined, the people at Upton have been nothing but welcoming and friendly. I know moving schools can be very daunting as so much change is happening, however Upton have made this transition easy. The transition from GCSEs to A Levels can be stressful, however my teachers have made this change a lot smoother as they consistently offer there help and support. I've also enjoyed making new friends in my subjects: I take English literature, Psychology and Law they are all essay based subjects meaning the main thing I have had to work on is time management, however my teachers have helped me organise and structure my work. I've really enjoyed my time so far at Upton and I hope that anybody else wanting to move here from another school will also find the move easy and enjoyable."
Hannah, who joined us in September 2021: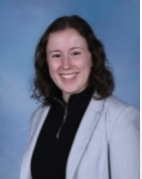 "My name is Hannah, and I moved to Upton from a local grammar school. I take physics, chemistry, maths and further maths. Upton is a very welcoming place and as a new student to the sixth form, I received lots of support from both the staff and other pupils. The school matched me with a buddy who helped show me around and answered any questions I had about Upton, which really helped me settle in. Although moving schools is never easy, I've really enjoyed my first half term here and have made some great new friends."
"It's not only the students here who have made the transition between schools so easy and enjoyable. The teachers here all seem to have a passion for their subject that is contagious." - Eve
Eve, a former student who completed her A levels at Upton after joining us from a local school, gives a detailed account of her move to Upton.
"I moved to Upton after completing my GCSEs. The switch was one of the biggest decisions I'd ever made. Staying at my old school felt like the safer option. Staying amongst my friends, people I'd known for years, teachers who knew me and the way that I learnt. I thought that if I stayed at my old school I would be more comfortable and staying somewhere I felt safe was far more appealing to me than taking a risk and moving to a place where I would be a complete stranger: a place I didn't know my way around, what the food was like, or anything really! If you are considering moving to Upton for sixth form these are thoughts that are probably going around your head as well. Moving to a new school can be a scary decision. Moving to a new school can be a bit of a risk. But I am glad that I took that risk and I am glad I moved to Upton because it's one of the best decisions I've ever made.
My first day at Upton Sixth Form I knew no one. Showing up at a new place and not knowing anyone may have ended up being a bad experience, if the place had not been Upton Hall. There is nothing hostile about the girls here, they immediately welcomed me and took me in as one of their own. I was struck by the caring nature that seemed to flow through every girl in the school. I had good friends at my old school and I thought I would find myself to be lonely when I first came, that it might take a while for me to find friends, to be a part of the school. I never sat alone at lunch once. I was never without a partner to discuss the subject matter within lessons. My first day at Upton Sixth Form I knew no one. By the end of the day I had friends. It's impossible to go to this school and feel lonely. You will undoubtedly make some amazing friends. So if you're worrying about leaving your friends behind: there are more friends than you might think to be found here.
It's not only the students here who made the transition between schools so easy and enjoyable. The teachers here all seem to have a passion for their subject that is contagious. They not only want you to get the highest grades possible, they really care about the individual students. I was inspired to work harder than ever before and that is down to the teachers. Having said this, I never doubted the quality of teaching when considering moving here. The high standards of teaching are very apparent from the consistently exceptional grades students obtain here. You see the amount the teachers care about the students here is evident from the extra work they do running the extracurricular activities. These extracurricular activities are a great example of the opportunities that Upton Hall provides for its students. The things I was able to do during my first term here, I'll never forget! From going down to London for a conference on immigration to competing in the Bar Mock Trial to Speaking in the Wirral Youth Parliament; these are experiences that I thank Upton for and no doubt helped me when I applied to university. They also made me feel like a member of the Upton community; I often forgot I wasn't here for the first five years of high school.
I suppose what I am trying to say is, yes, it is scary and a little daunting the prospect of moving to a new school where you, perhaps, don't know anyone. Yet the people here, staff and students alike, are so welcoming you will feel as comfortable, as safe and as at home as you did in your old school. At Upton Hall succeeding academically is a given, but you will also find yourself enjoying your time here."