History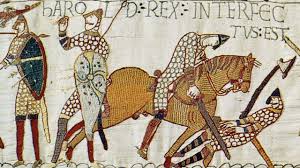 We hope you are looking forward to joining us in September to study A level History.
We follow the OCR specification, which can be found here
https://www.ocr.org.uk/Images/170128-specification-accredited-a-level-gce-history-a-h505.pdf
I will be teaching you for part of the A Level History course. We will be studying Anglo-Saxon England and the Norman Conquest.
You will be studying the 16th and 17th centuries looking at Charles V, Popular culture and the Witch-craze with Dr Campbell and Mrs Wood.
The tasks on this page will help you to prepare for both parts of your history course.
However, you should also try to broaden your knowledge of the social, religious and political context of the periods that you are about to study; hence the other options. Do not buy all the books, they are available cheaply second hand or on Kindle unlimited. The videos are all on You-Tube
Mrs Davies