National Poetry Day- Poetry by Heart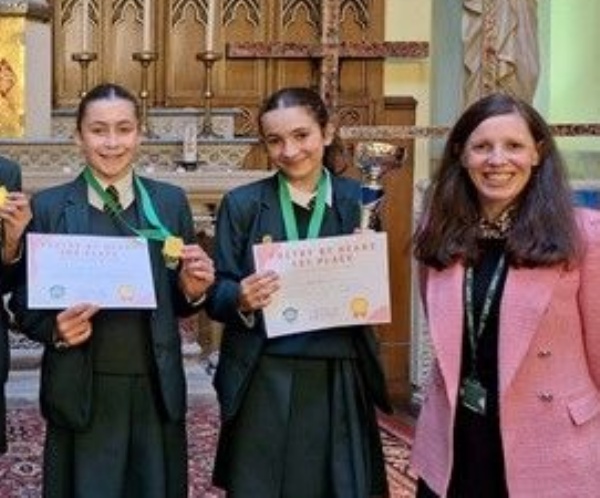 National Poetry Day: Poetry by Heart School Final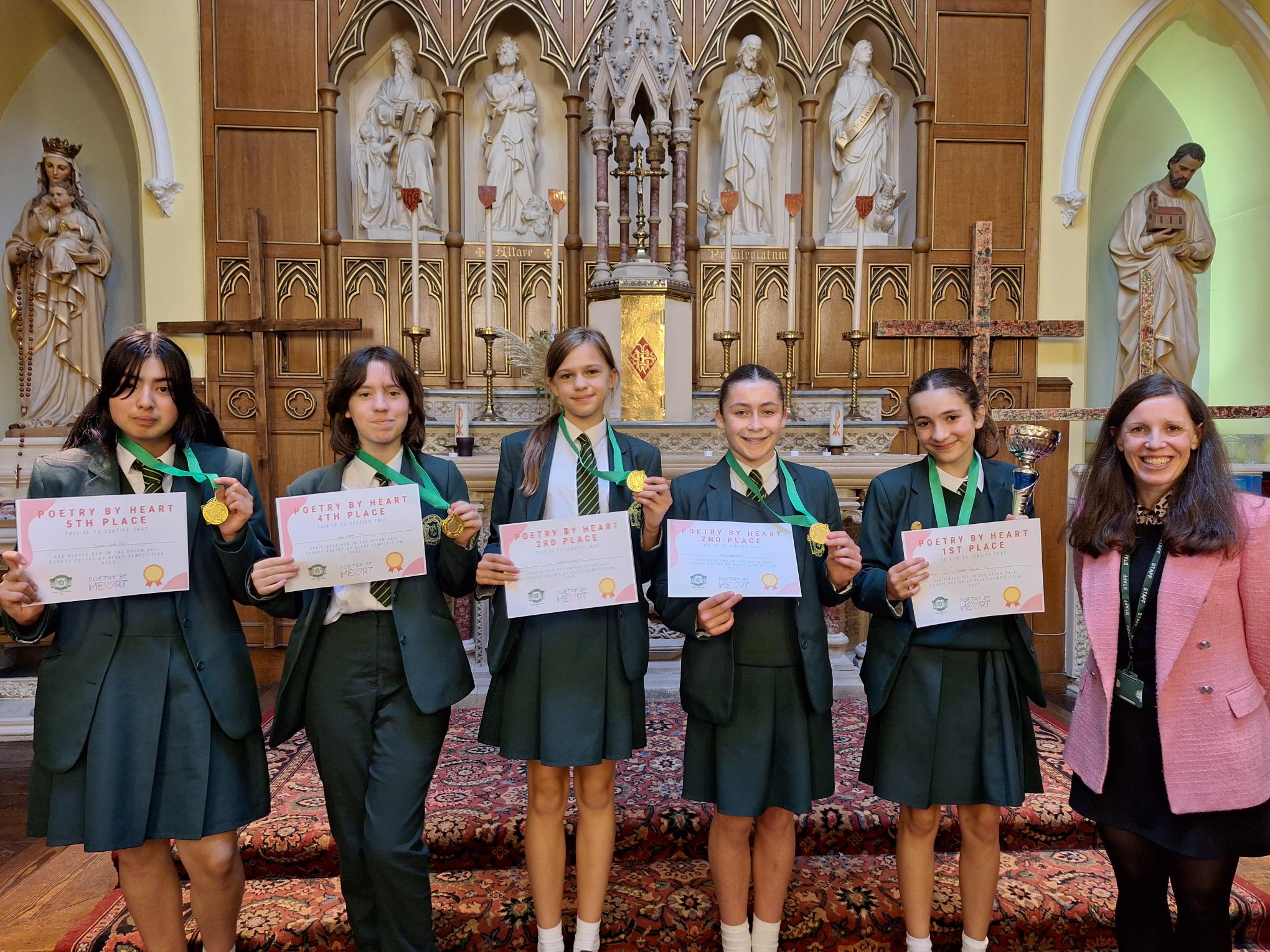 Over the summer break students entering year 8 at Upton Hall School spend their time learning a poem by heart. Some students choose a poem they have learnt together in school, some a poem with a special meaning to them and some will choose one they have written themselves. Each performer will stand and recite in a classroom competition and then the top three performers will enter the school final.
The school final was hosted on National Poetry Day. This year, students from previous years opened the final, with a special performance from Lea Reynolds who performed at The Globe in the 2022 Poetry by Heart National Final. We were also treated to readings by Enya Webster, Devin Whelligan-Woodworth and Evie Currums.
Then the competition began and the judges were set the difficult task of scoring each performance from a wonderful afternoon of engaging performances demonstrating excellent voice, understanding, presentation and accuracy.
The top 5 students, along with students entering the Key Stage 4 and 5 categories will form a poetry group who will work together to hone their performance skills before entering the national competition.
Congratulations to our top 5 performers: 1st place: Elodie, 2nd place: Beau, 3rd place: Gadson, 4th place: Leah, 5th place: Yulisha.