Author Visit: Frances Hardinge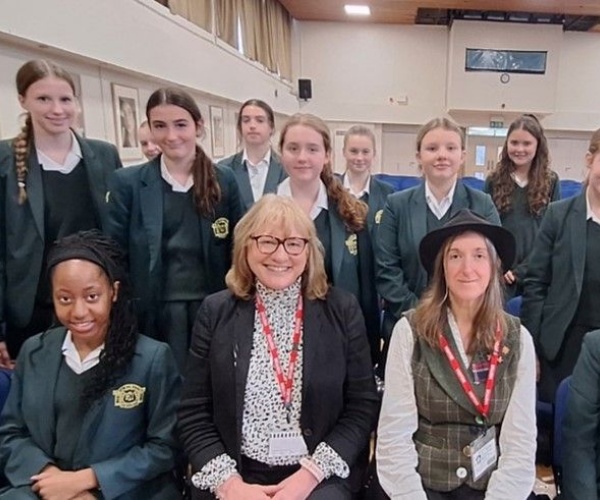 Frances Hardinge Author Visit 27th September 2023
Author Frances Hardinge visited Upton Hall School on the 27th September 2023. Students in year 9 and 10 watched the author in conversation with Sue Porter from Lingham's. The conversation was full of inspiration and interest, covering gothic childhood houses, the author's previous career as a graphic designer and the unique moments of inspiration that contributed to her writing.
After the Q & A the author treated students to a reading from her latest book, The Unraveller. Students were also able to take part in a book signing with the author.
Copies of books by Frances Hardinge are available in the library.