Author Visit: Anna James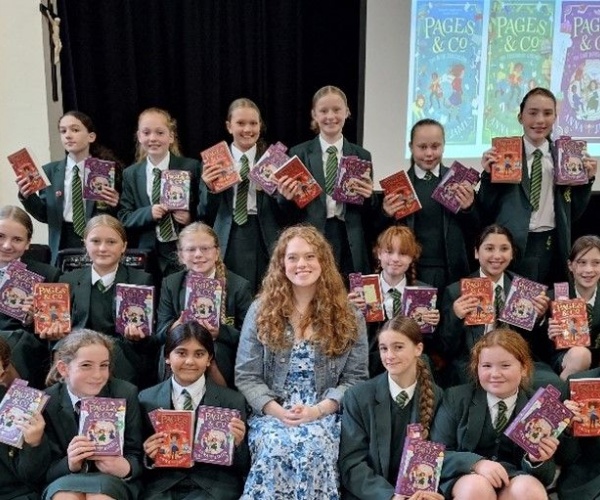 Author visit: Anna James 26th September 2023
Author Anna James visited Upton Hall School on Tuesday 26th September 2023 to deliver a talk to students in year 7.
The author talked to students about finding hidden stories and her own places of inspiration. Students helped to craft plot outlines for a fairy tale and a myth. Anna James went on to share her own inspiration in writing and her ambition for her books to be connected to the books that inspired her during her formative years.
A book signing followed hosted by Lingham's Booksellers.
Copies of books in the Pages and Co series are available in the library.
Students in year 7 have now been set a creative writing challenge based on Pages and Co and the concept of book wanderering.