Author Visit: Tamsin Winter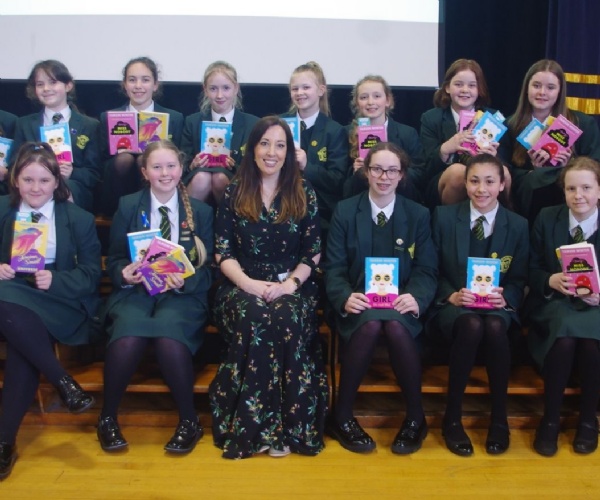 Multi-award winning children's author Tamsin Winter visited Upton Hall School FCJ at the start of April. Students in year 7 and 8 listened to the author talk about her three published works Being Miss Nobody; Jemima Small Versus the Universe and Girl (In Real Life) as well as the works she current has in progress.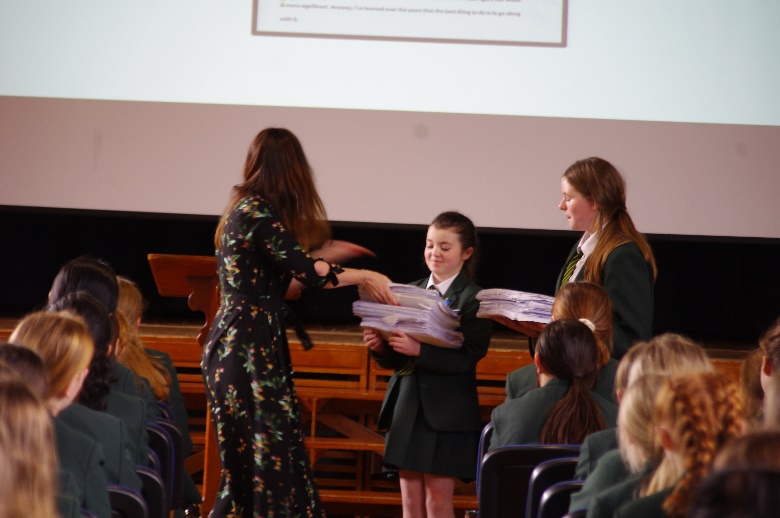 The author shared her inspiration behind the books from news stories that caught her attention, to art work produced by children to influencers on social media oversharing family moments. The author also shared her extensive re-drafting process and brought along the drafts for her previous works. After the talk the author held a question and answer session with students during which we learnt more about a range of topics from how the author deals with writers block and the process of getting published to how much of the author's personality makes it into her characters on the page. Finally, a book signing was held for students to purchase and have books signed. We would like to thank the author for an inspiring and insightful afternoon.
Tamsin Winter books are all available in the library.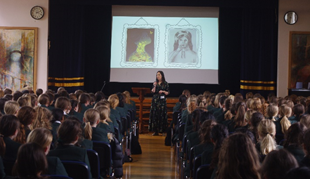 Student comments about the event:
'Tamsin Winter inspired me to write more by going into depth about how reading and writing can help you in life by widening your knowledge and vocabulary. She spoke about how writing books has expanded her view on the world and society as a whole.'
'I really enjoyed the Tamsin Winter Presentation. It really inspired me, as someone who wants to be an author. She showed me a different perspective. She taught me that all authors struggle to write or to finish their books and they don't always have ideas.'
'I read Tamsin Winter's latest book before the talk and I found it really interesting to find out where the inspiration for the book came from. I loved listening to Tamsin talk about her life and where her passion for writing books came from. I think Tamsin Winter's books are really inspiring.'