​Reviewing When the World Was Ours by Liz Kessler​​​​​​​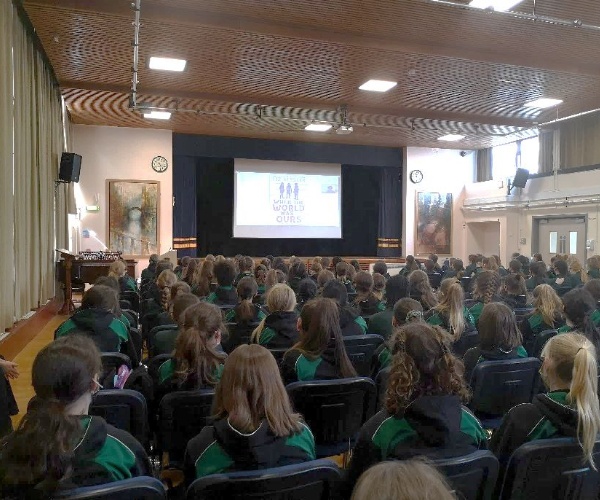 I will be evaluating the book When the World was Ours; written by the magnificent Liz Kessler. I was motivated to read this book because our teachers arranged for Liz Kessler herself to virtually tell year 7 about her new book as well as a bit about herself. The event was an excellent way to encourage people to want to read. It is wonderful that Upton Hall School FCJ provides us with so many opportunities to participate in activities such as this one.
The genre of this book is historical drama, and it was inspired by a true story. This book is set during the conflict of the Second World War. It begins in Vienna and follows each of the three protagonists through their separate journeys where they each will face physical and mental obstacles.
One of the predominant reasons that I enjoyed reading this book was that I felt like I was on the journey with the characters experiencing their triumphs and struggles and I could feel empathy towards their emotions. This is because of Liz Kessler's excellent descriptive language and vast knowledge of the events and setting. Some of this knowledge she gained from her research trip, which we learnt about during the talk. As an avid reader, this book stands out from others as it is heart-warming and tragic. Also, it helps to promote the message that these events really did occur and that it is our responsibility to make sure that this does not happen again. Even though there are some mildly distressing scenes in this book, I still strongly recommend it to people 11 and upwards.
To conclude, this book has given me more knowledge of people's experiences before, during and after the war as well as a new perspective as to how strong a mindset people would have needed to survive. Thank you for taking the time to read my evaluation and I sincerely hope you read this captivating book.
By Josephine Morris 7C