Virtual Author Visit- Liz Kessler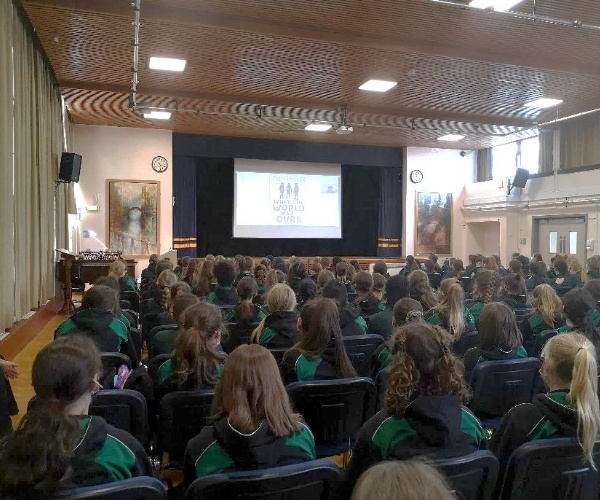 Year 7 students attended a virtual author visit with author Liz Kessler on Tuesday 20th April. Liz Kessler joined us live from her home to talk about her latest novel When the World Was Ours. We heard an engaging talk about the author's career journey from teacher to journalist and now to an internationally bestselling author. Liz Kessler shared that When the World Was Ours was based on the author's own family who, as a Jewish family, lived under threat during Nazi rule. The author showed pictures and talked about her research trip taken with her wife to five countries. A trip that took them to past homes of relatives, to Auschwitz and even to the name of a relation written in The Book of Names.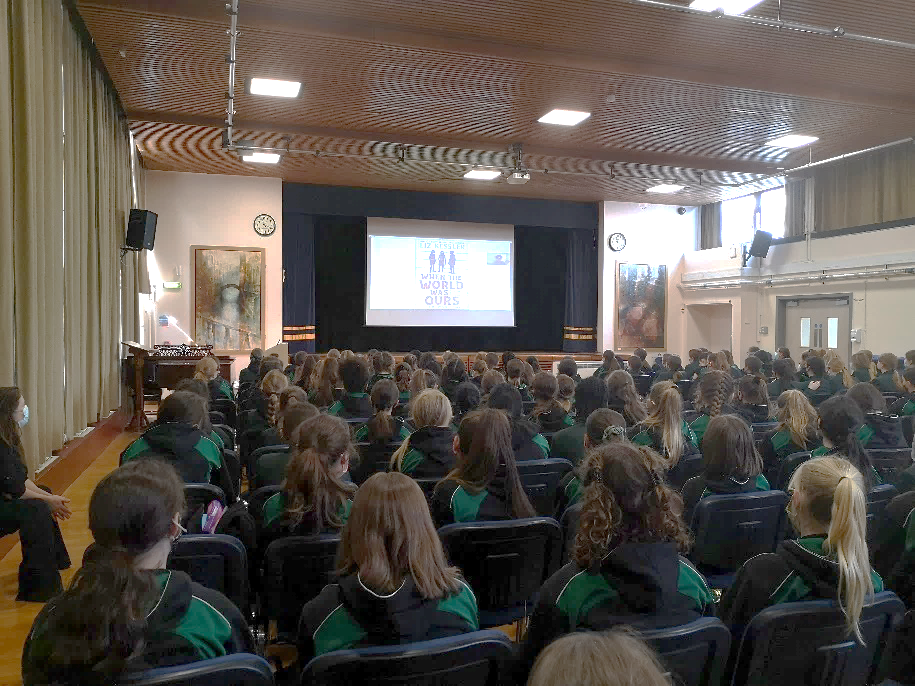 The author read from her book and explained that the three protagonists were based on the experiences of her father. One child was based on his escape and the kindness of those who helped his family to flee. The second child was based on the 'what if' scenario if kindness and chance had not allowed the family passage to safety. The third child represented the possibility of a life without threat and instead a life of Hitler Youth groups.
Year 7 students all showed great respect for the grave and powerful topics discussed within the talk. Copies of When the World Was Ours are available for reservation in the school library. In our library lessons we will be reflecting further on the talk and ask students to share their experiences of reading the novel.
When the World Was Ours has been described as a powerful and heart-breaking novel about three childhood friends living during the Second World War whose fates are closely intertwined, even when their lives take very different courses. A Sunday Times Children's Book of the Week, this is the perfect story for readers of Private Peaceful, The Book Thief and Anne Frank's The Diary of a Young Girl.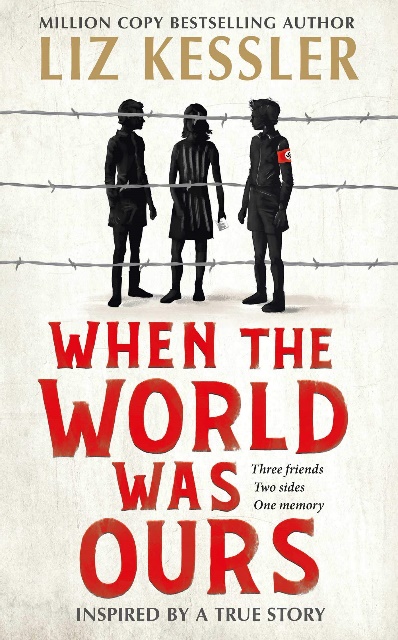 Three friends. Two sides. One memory. Vienna. 1936. Three young friends - Leo, Elsa and Max - spend a perfect day together, unaware that around them Europe is descending into a growing darkness, and that events soon mean that they will be cruelly ripped apart from each other. With their lives taking them across Europe - to Germany, England, Prague and Poland - will they ever find their way back to each other? Will they want to?

Inspired by a true story, WHEN THE WORLD WAS OURS is an extraordinary novel that is as powerful as it is heartbreaking, and shows how the bonds of love, family and friendship allow glimmers of hope to flourish, even in the most hopeless of times.