Biology Olympiad Competition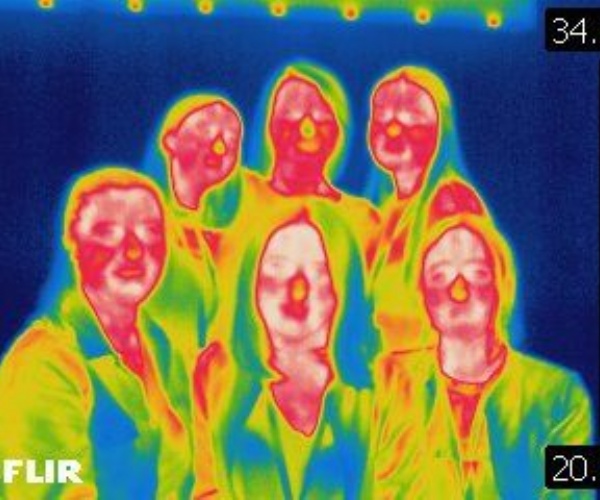 Biology Olympiad Competition at Edge Hill University
On Thursday 23 June we travelled to Edge Hill University to take part in the Biology Olympiad competition. It provided an opportunity for us to apply and further our biological knowledge. During our first session we were able to observe and operate a scanning electron microscope. With this we photographed a male mosquito's eye.
In our second session we carried out an experiment which involved the extraction of our own DNA using our cheek cells. This involved applying our lab skills we have acquired through the duration of our AS and the start of our A level course. During our next session, we took part in a biology quiz. This involved the group sorting characteristics of different prokaryotic organisms and matching animal noises to the correct species. This proved very challenging for all of us!
The best part of the day was getting our picture taken with an infrared camera. This was very cool and something we had not seen before.
After lunch, we had a session of preparing a slide of both cheek and plant cells. This was great fun as it allowed us to work with a more complex light microscope compared to the ones we have in school. Our final session of the day involved using a taxonomy book to identify unknown invertebrate species, within a set period of time. This was difficult initially as we had never used this method of classification before.
Although we didn't win it was certainly the taking part that mattered! We had a great day and learnt lots of important biology practical skills in a university setting. We would definitely like to return next year!