Year 7 Pupils Making Bird Seed Rolls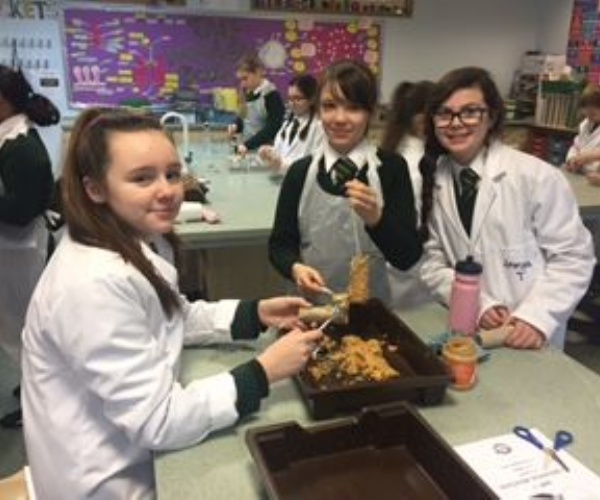 Some of our Year 7 pupils worked hard making some interesting bird seed rolls.
On 27 January 2017, Miss Richardson, Mrs Ingram and 7C all took part in making Bird Seed Rolls to be hung out in the school's orchard. The ingredients included; peanut butter, different varieties of bird seed and empty toilet rolls!
Before embarking on the task, as part of their science lessons, all pupils had to investigate what components were important in a 'balanced diet' and what was the role of the major food groups. They realised that the same principle applies to birds!