Unilever 'Bright Futures' Challenge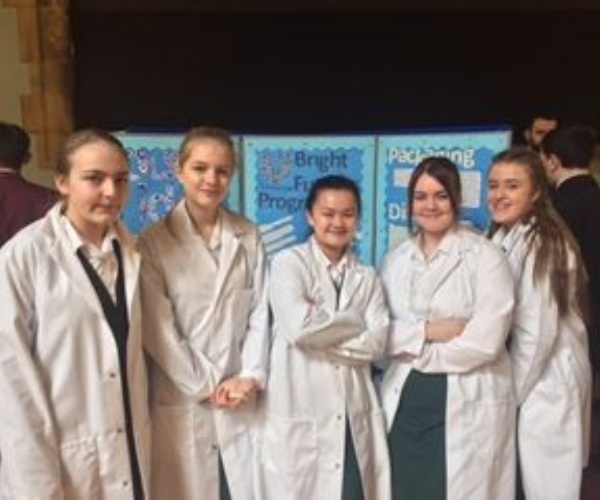 On 23 March 2017, five Year 10 pupils, Laura, Chloe, Paige, Jess and Beth, took part in Unilever's Bright Futures challenge, in partnership with 'All About Stem' at Unilever's Port Sunlight site.
The girls were tasked with designing a product that had to meet the aims of recycling and helping woman in third world countries. Their idea incorporated melting down used shampoo sachets by pryolysis, which at the moment is not routinely carried out in industry, and remodelling the melted substance to make new sachets.
The girls got some fantastic ideas for their product from their visit to Unilever in November. They got to explore the laboratories and see how products are made and manufactured; they saw how products are packaged and they recognised the importance of recyclable packaging; they recognised the importance of psychology in advertising a product and the vital role that social media plays in the success of a product.
On 23 March, as a team, the girls had to present their product and brand to multiple members of staff from all departments from the Unilever Port Sunlight production site. They were excellent at responding to some tricky scientific questions!
The girls were awarded the 'Communication Award' and received certificates and a trophy, which is currently displayed in the cabinet within our Reception area.
A big well done to Laura, Chloe, Paige, Jess and Beth from Miss Richardson!