Flood Defence Designs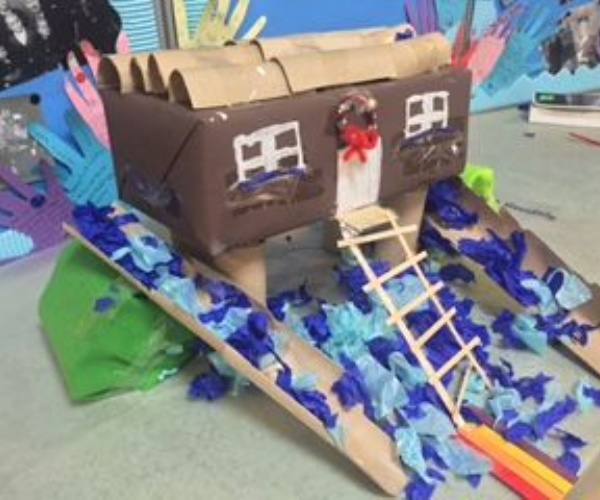 Flood defence designs
"Due to the many floodslast year in Conwy, we, in STEM club, had to design our own flood defences as part of a Young Scientist competition run by the University of Sheffield. We were shown some of them that were already installed so we could get our own ideas for ours and develop our own. There were defences like barriers with censors that would detect a high level of water causing them to rise up to stop any water from getting past. We all thought this was a great idea and began to plan our own using it.
In my group consisting of seven of us, we started to brainstorm for different ideas, but couldn't find any that didn't have a negative side. We tried to invent our own censors, but we could always find a down point. However, after 30 minutes of thinking, one of us came up with the idea of installing funnels into the river that was flooding. We all went through the different issues that could come up, but all of them were soon resolved.
For the rest of that week, we had to find different materials that we could use on our flood defence and bring them in. The following week, we all came back with different things to contribute. Whether that was duct tape, ice-pop sticks or felt tips. It took us three weeks of hard work, but we finally completed our designs. We even had enough time to add our own small people made from ice-pop sticks."
Report by a STEM Club member