Our Bug Hotel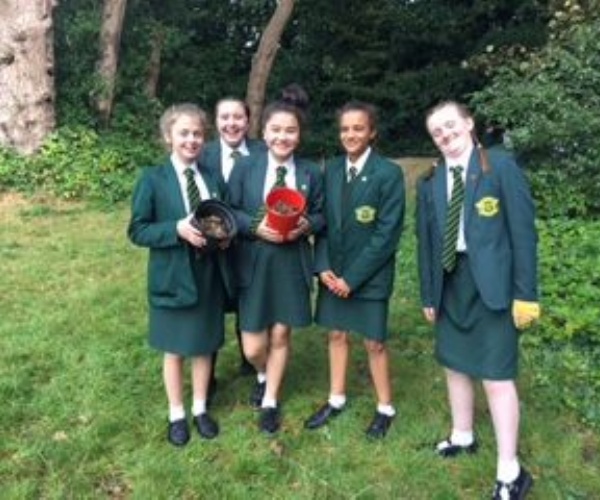 Bug hotel population counting
An account by STEMCO club members -
"As part of STEMCO club we took part in a national quiz run by Gardening for Schools, that wanted to know what insect species could be found in September.
In our bug hotel we found a range of bugs : ladybirds, caterpillars, lots of ants, a bee and a worm.The worms were there due to all the rain we had earlier. The bees were there, because they were collecting all the pollen from the flowers.
Rebuilding the bug hotel
After we found all the bugs we thought that the bug hotel could do with a makeover. So we took the bug hotel apart to rebuild it! We put in logs , plastic pipes, vegetables, moss, leaves, twigs, wood, mud and crates on top of each other. We had to leave breathing holes so the bugs could get enough oxygen and to finish we put a bug flag on top."