STEMCO Club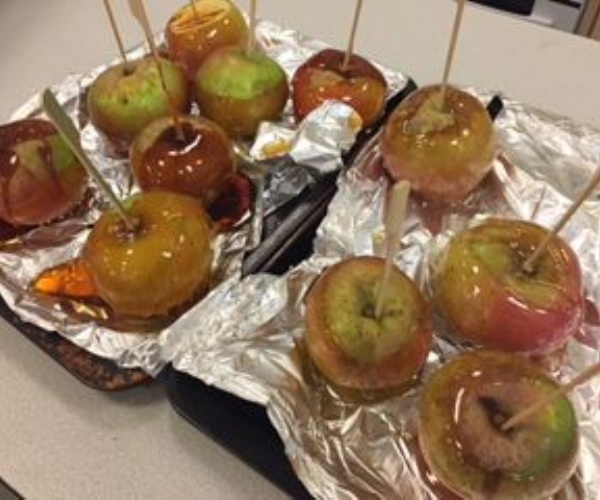 In STEMCO club before October half term we made toffee apples. We used the apples that we had picked from the orchard in the school grounds.
This is what we did:
Ingredients
APPLES
GOLDEN SYUP
WATER
TINY BIT OF VINEGAR
SPRINKLES
STICKS
First wash apples
Then get out pans
After you've done that mix golden syrup, water and a tiny bit of vinegar
Then wait until it is boiling and reaches 150 degrees celcius and whilst it is boiling start sticking the sticks into the apples
Afterwards you need to dip the apples into the toffee and then straight after, dip the apple into the sprinkles
Finally wait for the toffee to set ENJOY!