Physics Olympics Competition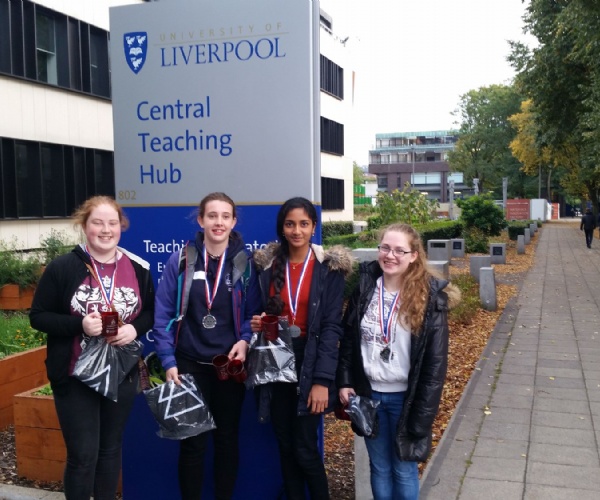 Four students studying A-level Physics took part in the annual Physics Olympics competition at Liverpool University. 35 schools from across the UK are invited to take part in 6 challenging physics tasks throughout the day. This year students had to complete tasks using their knowledge on projectile motion, terminal velocity, absorption spectra, binary code, scaling and estimation. Schools were ranked from 1 to 35 in their ability to complete each task and results were revealed at the end of the day.
The students from Upton Hall were fantastic throughout the day and overall were awarded 2nd place, winning silver medals and t-shirts for their efforts. Congratulations!