Sports Day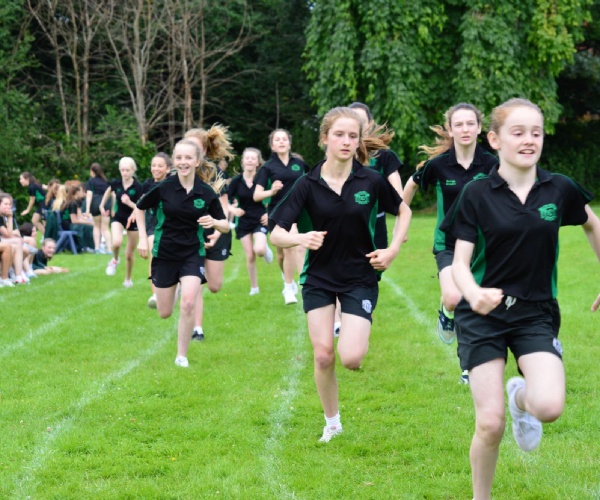 An exciting day for the whole school
On Thursday 14 July the whole of the student and staff body at Upton Hall School gathered to participate in Sports Day. The day featured many events e.g. the high jump, the javelin plus running races including the 1500m and there was also a teacher's relay with a baguette instead of a baton.
Pupils were grouped into their houses, each trying to earn individual points that would contribute for their own house to win. Each year had their individual time table which they followed - Year 8 had throwing events followed by jumping and then finally after lunch the running races. For each specific event there were three prizes available; gold, silver and bronze in the form of medals. These were given to the girls who had thrown the farthest, ran the fastest or jumped the longest or highest.
The weather was kind to us throughout the day and our dining room staff kindly ran a tuck shop for the girls. Music entertainment was supplied by the Sixth Form. As the day came to an end there was one event that shone out from the rest - the teacher's relay. Various members of our staff body from all the different subjects ran 100m each passing a baguette between themselves as part of Bastille Day. Rumour has it that some teachers were also spotted wearing red berets throughout the day!
The 2016 Sports Day winners were......... Earth house. Well Done !
Congratulations to Earth House and everybody else who took part in sports day and thank you to all the staff and helpers.
Click here for the Sports Day Gallery
Sports day report by Pal and Sophie, Year 8