Eco Enterprise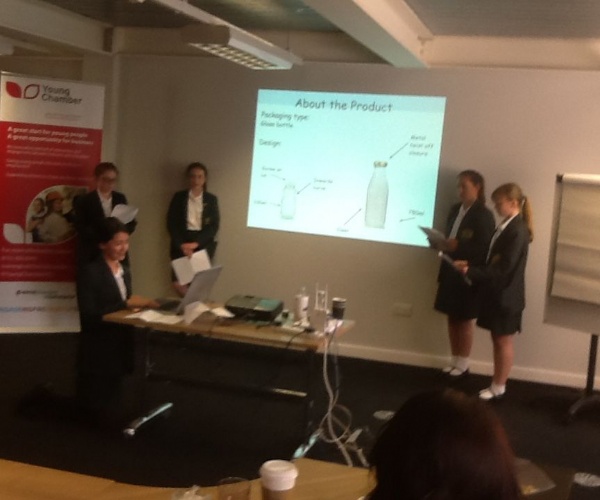 Recently, as part of an Eco Enterprise Young Chamber's Event, some of our Year 8 pupils took part in a Dragon's Den competition. Each team had to sell their business strategy to market Upton Hall's own Apple.
This was a fantastic opportunity for the pupils to enhance their personal and business skills. Prior to the event, they received specialist training from Wirral Young Chamber until they were ready to present their cases to the Dragons.
The event was held in a specialist training suite at Wirral chamber of Commerce in Birkenhead.
Each team stood in front of the three Dragons and sold their product like a real business team. They received fantastic feedback from the Dragons about how they had developed their Apple Juice brand and how they had gone into detail about costing and marketing strategies of their Apple Juice.
After some fantastic competition, the 'Uppletons' team won and were invited to a 'winner's breakfast' morning at Claremont Farm. This involved breakfast, a tour of the farm and some fruit picking.
Special thanks to the Dragons: Andrew Pimley from Claremont Farm, Jo James from Wirral Chamber and Jasmine Clark from Billionaire Bottles.