Year 12 Futures Week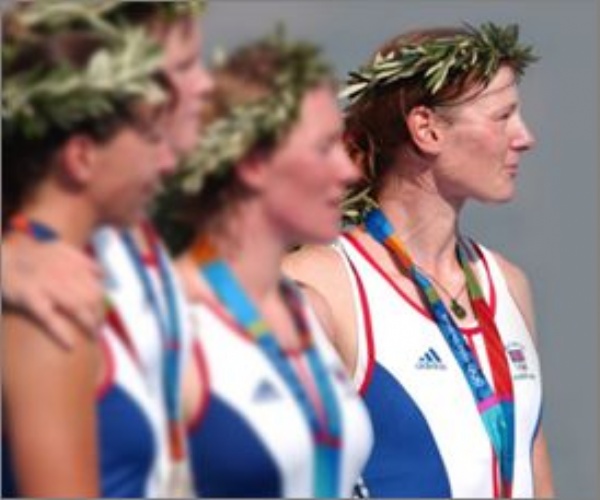 'This is a story of mindset, not muscle.'
Gold Medal Flapjack: Silver Medal Life by Alison Mowbray
Futures Week offered Year 12 five exciting days of activities and experiences designed to assist with the decisions they are currently making about their own futures; from visiting The Higher Education Conference at Liverpool University, to exploring the power of positive self-belief in Mindfulness sessions with Mrs Gokhale - from Yoga and nutrition, to exhilarating rides at Alton Towers (because everybody needs a little bit of fun – even when facing A-Levels) there was something for everybody. The week was planned by Mr. Hayes to promote self-awareness, encourage self-reflection, and to focus the mind on successful outcomes, and the girls were able to explore the benefits of failure, the power within themselves to dictate the direction of their own lives, and the skills they have still to develop in order to be the very best they can be. Amongst many highlights was a visit from the silver medal olympian, Dr. Alison Mowbray, who had taken time out of her dizzying schedule (of motivational speaking, coaching, and tangoing her way across Argentina) to talk to Year 12 about the power of goal setting, the importance of striving for your dreams one small step at a time, and the necessity of having a Plan B. The girls found Alison to be 'inspirational', 'funny' and 'energising'– not bad for a self-confessed 'sporting disaster'.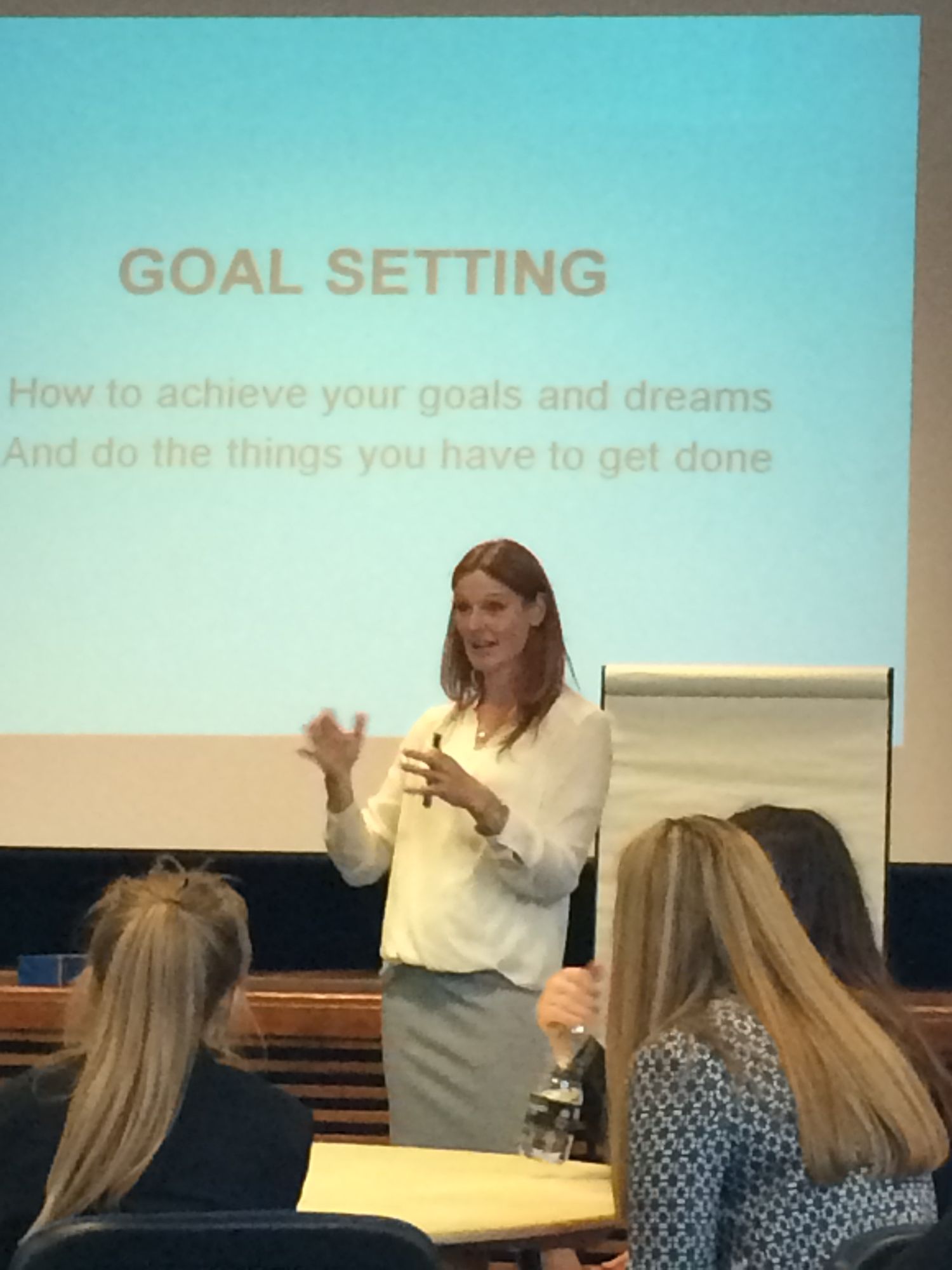 Alison led the girls on a journey through her extraordinarily ordinary beginnings; she was unable to make the school sporting teams she so desperately wanted to be a part of as an eager Year 7, and apart from some early success in the lesser known North Yorkshire pastime of lawn roller pushing, she was the girl on the edge of the sporting field who no-one wanted on their team; of this fact, she was adamant. So how did a girl – a slow runner', who couldn't really 'catch anything, throw anything…[or] hit anything', find herself at the 2014 Athens Olympics, standing on the victory podium, receiving her silver medal (albeit it to the German national anthem…) as one quarter of the women's quadruple scull rowing team?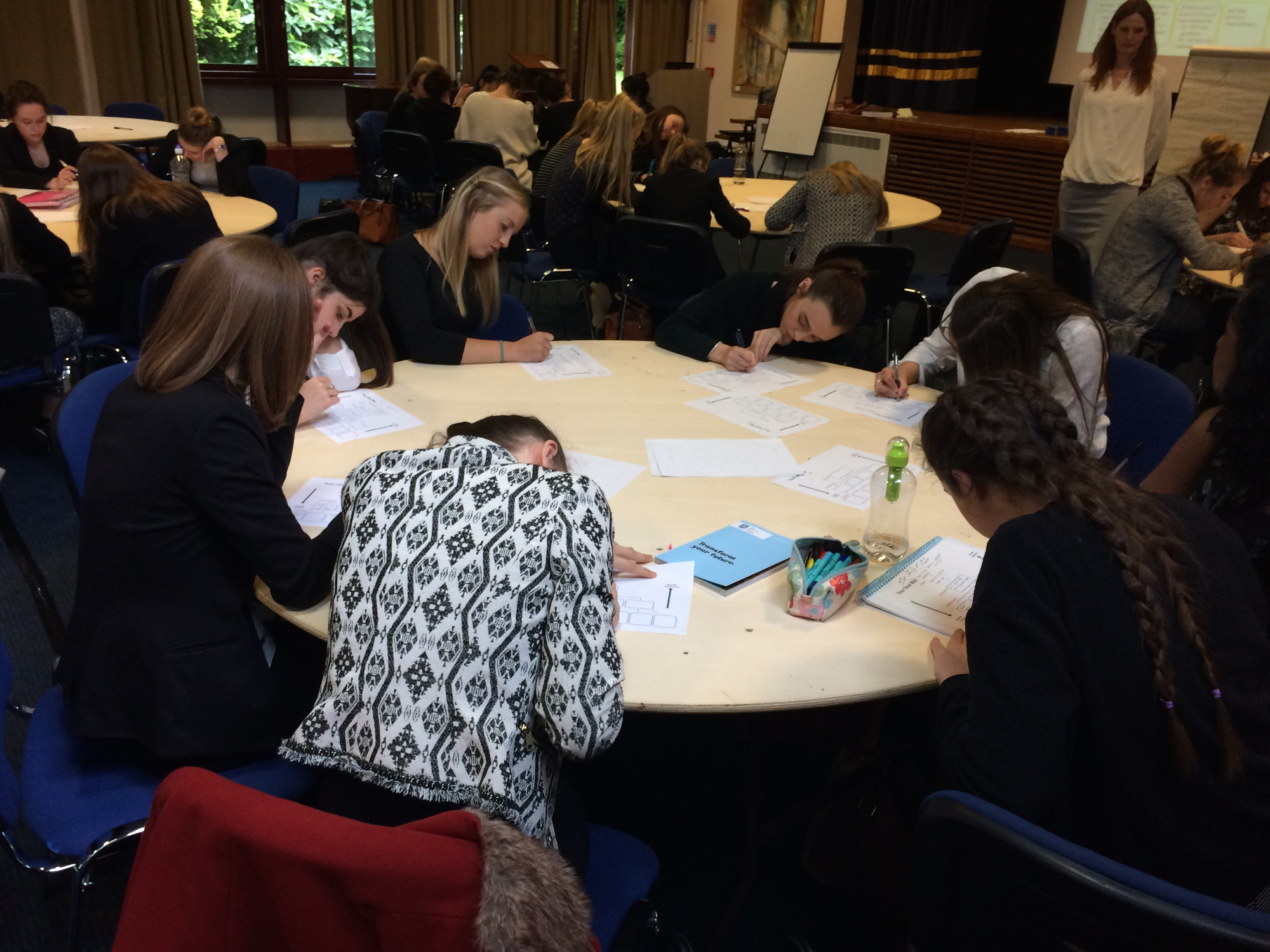 And this was rather the point; Alison spoke about popular misconceptions that someone is simply gifted in a physical sense or magically endowed with an IQ of 140 in an intellectual capacity. The 'lucky' people are never to be found at the back, or sitting on a sofa waiting for life to happen to them. They are the doers. They are the never-quitters. They are the single-minded, and the strong-willed. They believe. They do. And they keep at it. One small rung at a time. The Year 12 learned how seemingly diminutive steps take you to great things, and Alison suggested that each day they should aim to do 'something…that's better, different or [that] you've never done before.'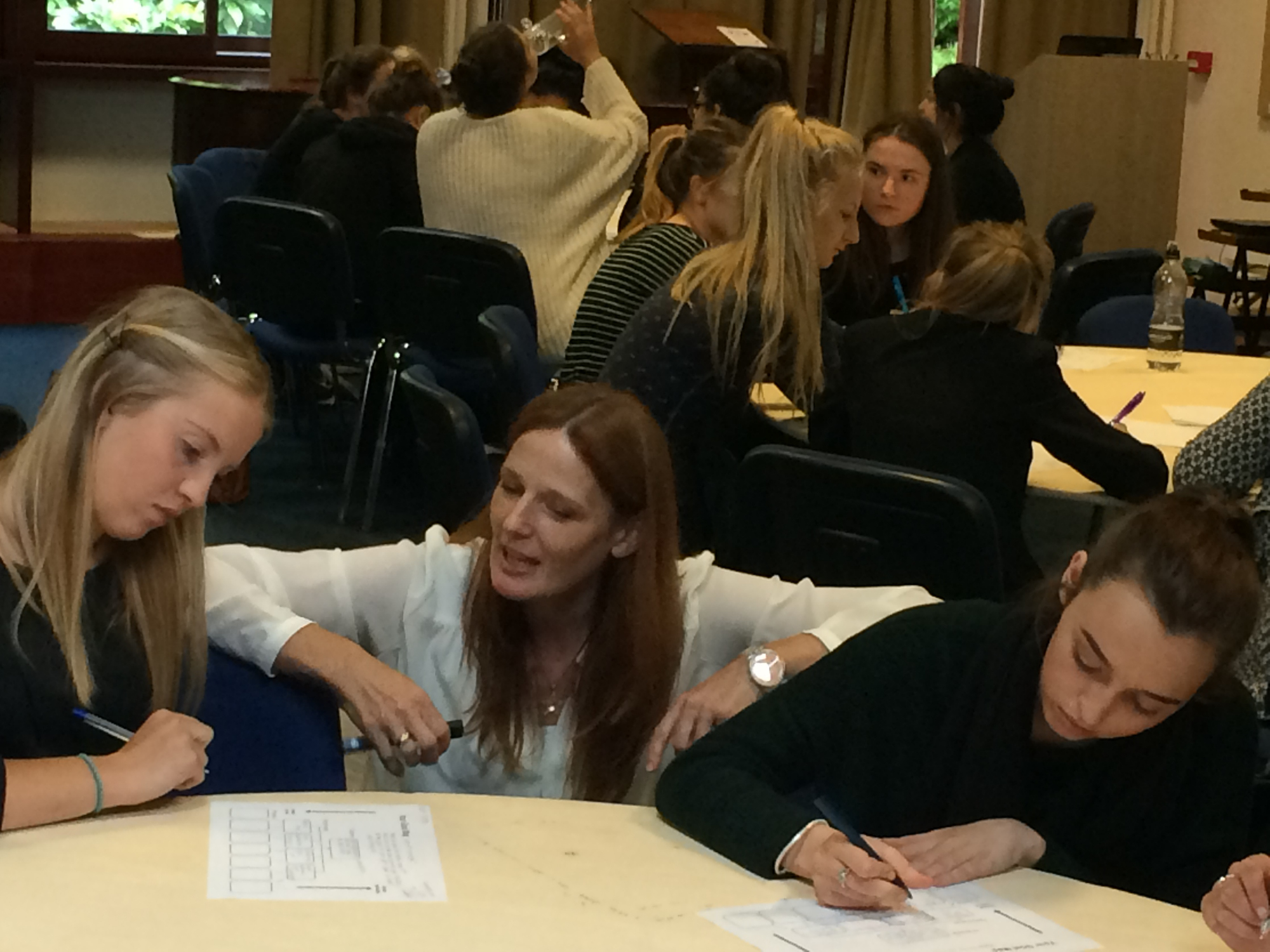 Alison, an unlikely olympian, went to Liverpool University in 1989, and in the first week signed up for the Rowing Club – reckoning this was a sport where she didn't have to run, catch or throw anything – perfect! From the first time she sat in the boat, she loved it, and approached rowing with the same determination and focus she had expended over the A-Levels which took her to Liverpool in the first place. Alison enthusiastically attended training - every session - even when she could have found excuses not to. This single-minded focus was to become a defining Mowbray characteristic, something that would be tested again when studying for a PhD at Cambridge (this particular university being the chosen destination mostly by virtue of its rowing team…). Research was difficult, but she figured she would not accept being in the 50% of candidates who do not complete PhDs; she'd be in the 50% who do – even if it took her four years (it took five and a half in the end). Yes, it was difficult, but instead of saying 'I can't', Alison said 'I can', finding the motivation to take a new footstep each day, maintaining the steady momentum that facilitates accomplishment. And this 'can do' attitude was to serve her well on her physical, emotional and spiritual journey to the 2004 Athens' Olympics too.
Five months before The Olympics, Alison explained, she did consider quitting, but by now, the girls could see this was an improbable ending to the story, but how, when you can't see success on the horizon, and your body seems to scream 'no more', do you find the inner strength to persevere? When your brain seems too full of equation and quotation to accept any more knowledge, how do you open your books and try to learn something else? Alison's philosophy and approach is always, return to the little steps that pave the way to the big goal. Unable to see herself at The Olympics, what could she do to keep the dream alive? Well, she could get in her car and drive to training. She could arrive and sit in the changing room. With another small effort, she could get changed, could lift the boat onto the water. She could sit in the boat. She could put the oars in the water and move them. And by this time, it was easier to accept she could row a little. Could move forward, forge ahead – edging a little closer towards completion of the session. Even that would contribute something towards achieving her dreams. Alison had taken the small steps. And the big ones began to take care of themselves – a powerful message for girls facing A2 examinations, university applications, and daunting, uncertain futures. Instead of succumbing to self-doubt, the girls learned they have the ability to choose self-belief. There was a tangible sense, at the end of the workshops, that each and every girl could be brilliant. They don't have to be superhuman. They just have to be brave and put one tentative foot in front of the other.
As the presentation came to an end, the sixth form were treated to the 2004 white-knuckle ride of an Olympic final, accompanied by a wonderfully exuberant commentary from Alison, and for one moment, a collective gasp hung in the air when the Germans beat the English team; the palpable disappointment was, as Alison articulated, shared by herself and the rest of her team on that day in 2004; she knew 'absolutely in that moment. That the Germans have won. And we've lost. And that's what it feels like.' But after a minute, some regrouping, and quick self-reflection, the realization hit that her personal goal had been to 'WIN AN OLYMPIC MEDAL' and, by goodness, that's what she had just gone and done. A girl from North Yorkshire, who couldn't coordinate her arms and legs sufficiently to make it on to the school hockey team, had won a silver medal for Great Britain, her victory being a story of mindset rather than a narrative of muscle.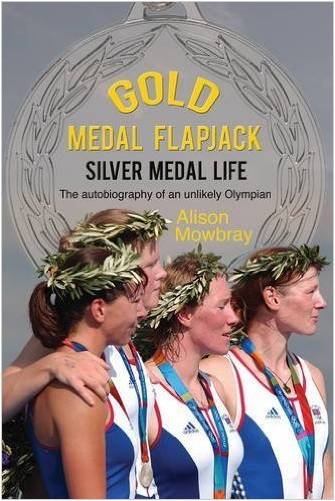 The mantras Alison continues to live by today are: 'success is the ability to go from failure to failure without losing your enthusiasm…accept that a fair proportion of strokes will be rubbish because you are doing something hard…keep moving in rough water' and take life one step at a time – ideals we can all live by in each day of our lives. Every girl at Upton has the ability to be an athlete, a writer, a scientist, a lawyer, a doctor – indeed, anything they want to be. They simply have to find something they like, and then set a goal to enable them to progress along the road, one step at a time, to their own personal triumph. No-one will give you something in life simply because you want it. You have to be the person who stands out because you stand tall – with purpose, focus and determination. Do everything, everyday, 'the best you can do it'. And as Alison reminded the girls: 'Expect nothing. Blame no-one. Do something.' Alison may be a silver medal winner, but she is me. And she is you too.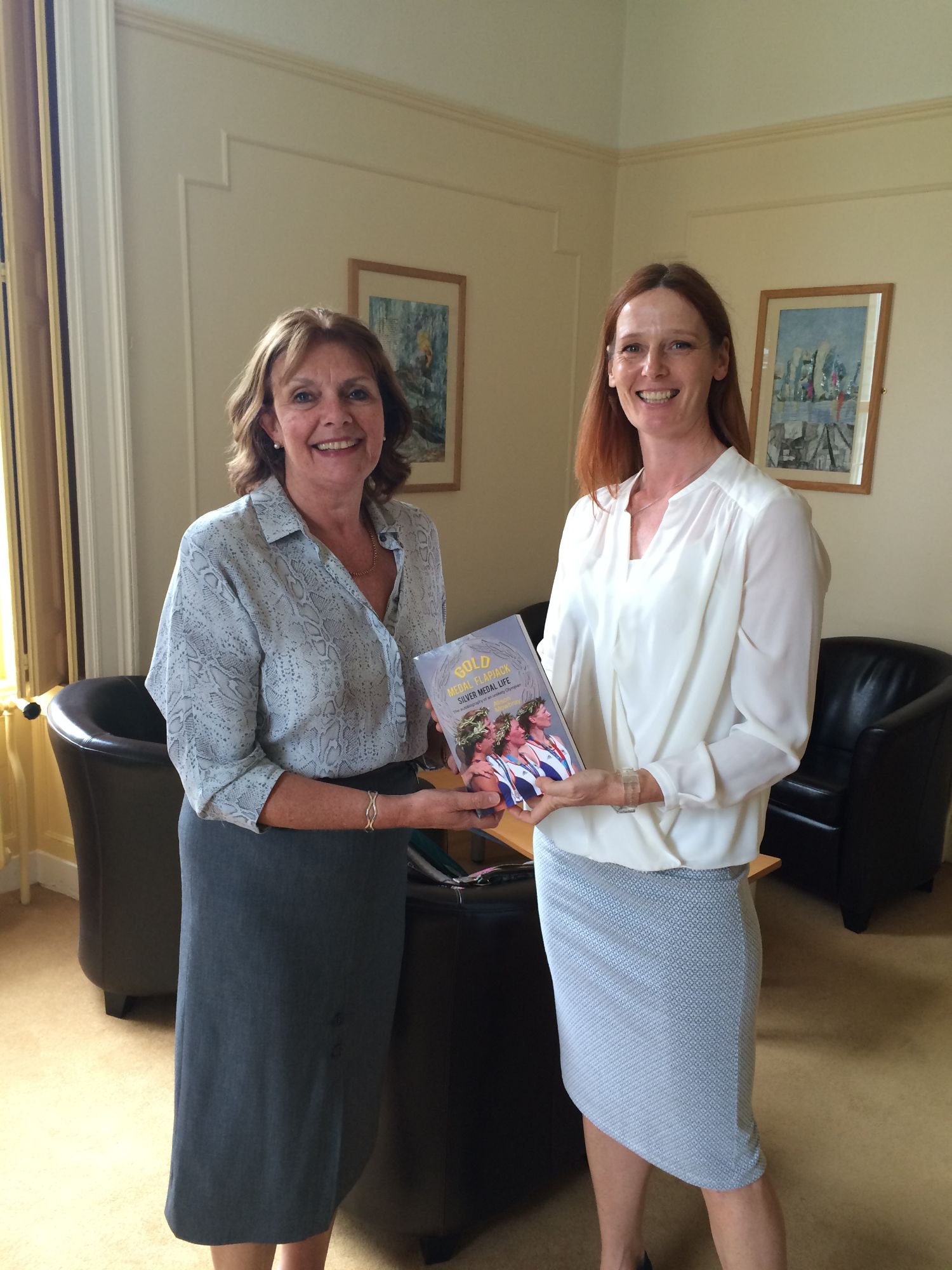 Alison presents her autobiography to Mrs Young; a copy can be found in the library.
Ready, Steady, Cook!
On Friday, the girls took part in a cooking challenge. Here the Year 12 students make Alison's Gold MEdal Flapjack, experimenting with toppings. The cakes from the day have been sold to raise money for So The Child Can Learn.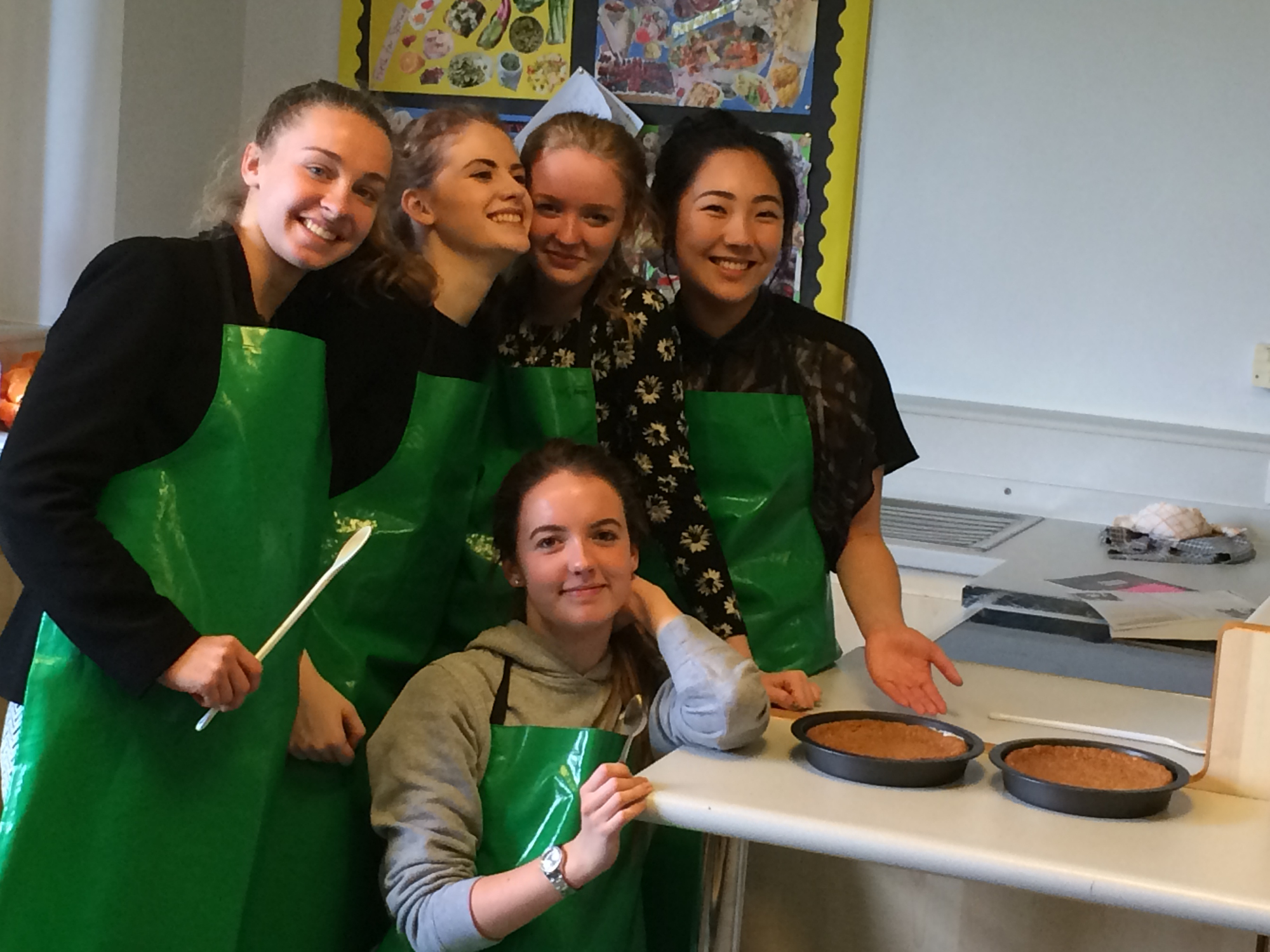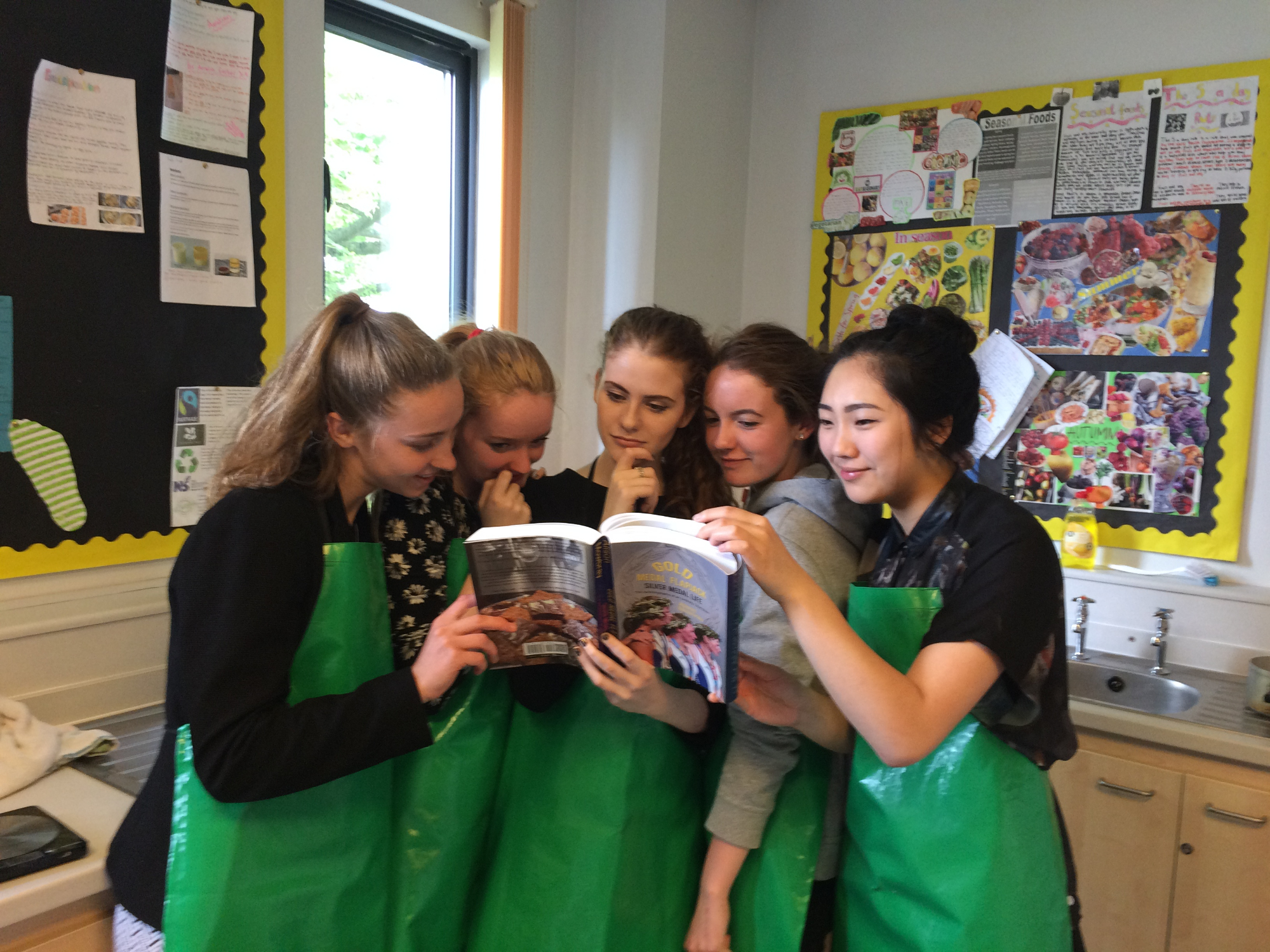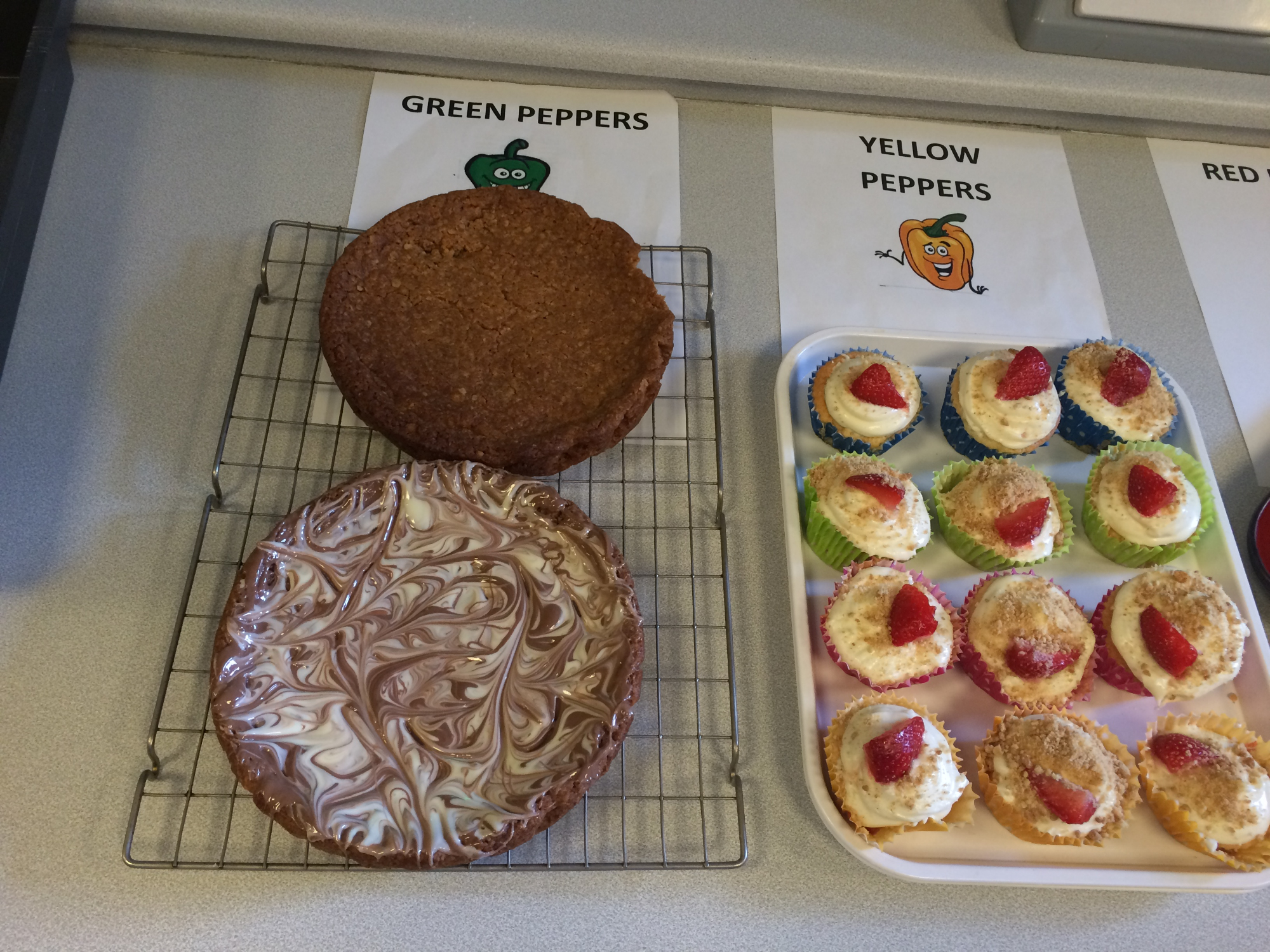 Follow Alison on Facebook: Alison Mowbray – Feeling Inspired