Year 8 Residential Trip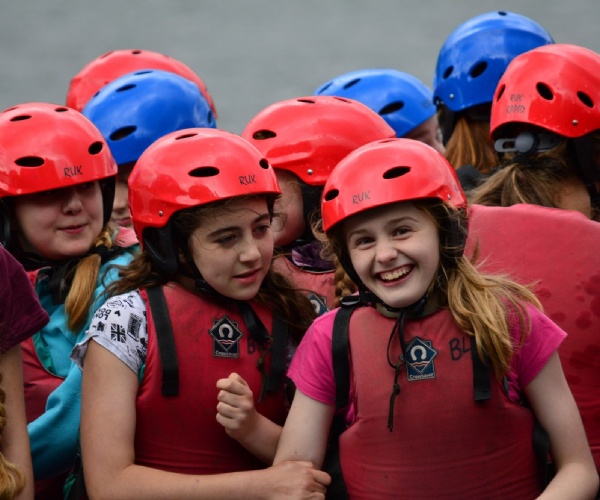 Year 8 pupils enjoy an adventurous residential course at the Glan Llyn Centre
In June 130 Year 8 pupils completed a 3 day outdoor and adventurous residential course at the Glan Llyn centre located 3 miles away from the town of Bala. Situated directly on the lakeside, the centre provides stunning views and an excellent location for a wide range of activities.
During 3 action packed days, the girls conquered their fears and negotiated their way around the high ropes course which is 30 feet from the ground. They developed their self-confidence and trust in others by making it to the top of the climbing wall, and they learned to focus and aim during their time at the archery range. Other activities included developing communication and teamwork skills through raft building and canoeing. They also enjoyed a swimming session in the pool and ten pin bowling.
The Year 8 girls were fantastic throughout the trip, and they demonstrated high levels of maturity, independence, resilience and determination.
Click here to see some photos of Year 8's adventures !