Paige receives her award at the Palace!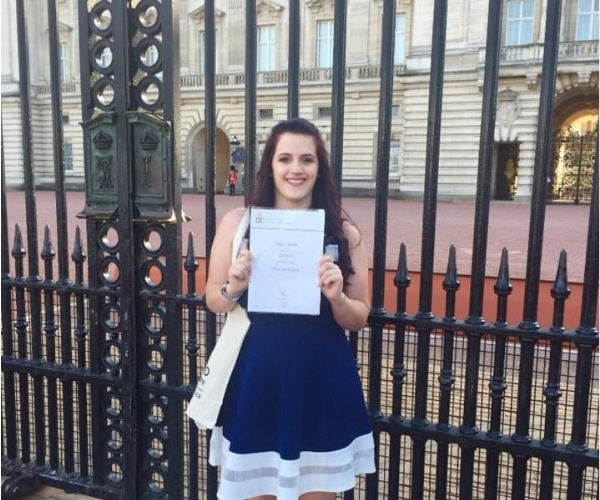 It was fantastic news for our Sixth Form student Paige who received her Gold DofE Award at Buckingham Palace last week. Read on for her exciting story................
During my Gold Award I was able to have the opportunity of volunteering at a centre which helped children with autism. As well as this, I was able to work at a football club coaching children and adults with special needs which I wouldn't have done if it wasn't for my Duke of Edinburgh.
By doing my Gold DofE, it encouraged me to take part in NCS which involved a residential away with people that I had never met before. I feel like the Duke of Edinburgh scheme has improved my leadership and team working skills as well as my confidence.
I am currently preparing to leave Upton this year and have been applying for numerous apprenticeships. When applying for these apprenticeships, many interviewers have commented on how amazing it is that I have completed my Gold Duke of Edinburgh Award and they believe that the award scheme also shows the determination of an individual.
The most enjoyable part of the scheme for me was being able to help so many people whether it be with my volunteering and skill work or helping my team to finish the expedition. I have also made friends with people that I would have never of met if it wasn't for this programme. I believe that this lifelong achievement is definitely worth the blisters!
​
​ ​
​