Fantastic French Exchange Week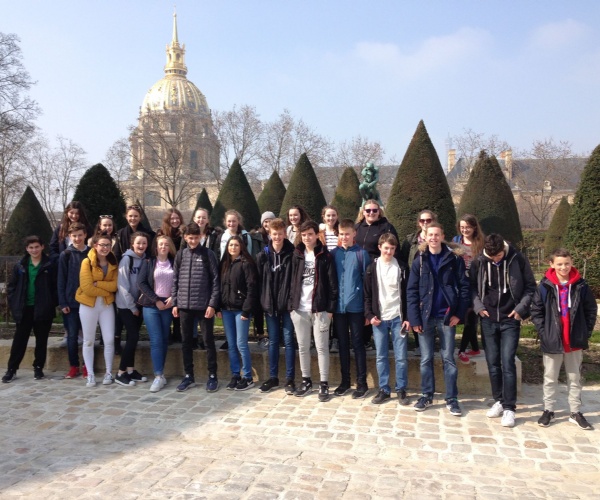 Erin and Orla from Year 10 had a fantastic time in Paris recently, read their story............
On Thursday 17 March we travelled to Paris to spend a week with our exchanges and their families. We spent the weekdays with the English group and the evenings and weekends with our exchanges, their families and friends. In the week we visited popular attractions such as the Eiffel Tower, Arc de Triomphe, the famous Palais Granier Opera House, a variety of museums and we walked along the River Siene.
One of my favourite memories was going to Disney Land with my exchange on the Saturday and Orlas' favourite memory of the exchange was going ice skating. We also got the metro everyday with our English group and it was an experience we will never forget! We travelled back to England on Thursday the 24 March, and when we arrived home we couldn't stop speaking French! It was an amazing experience and we would recommend it to anybody who wants to take French.
By Erin and Orla, Year 10