Year 9 Art Competition - Please Vote!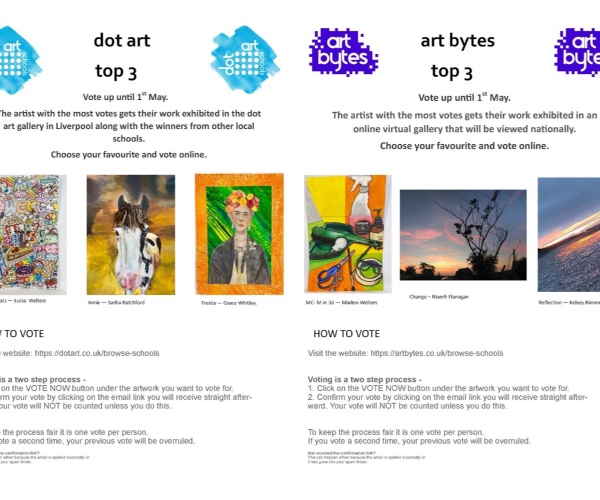 Please enter an introduction for your news story here.
A talented group of year 9 pupils currently have their work on 2 virtual gallery platforms. They are 'dot art' and 'art bytes'. Each site has selected a top 3 from our 30 entries.The art work produced by all pupils is available to be viewed online by visiting the respective sites and browsing the listed schools involved where you will find Upton Hall School.

Please get behind our artists and vote. The 'dot art' winner will have their work exhibited in a regional gallery space. The 'art bytes' winner will have their work included in an online virtual gallery space involving other schools nationally. Here's how to get involved and vote for your favourite.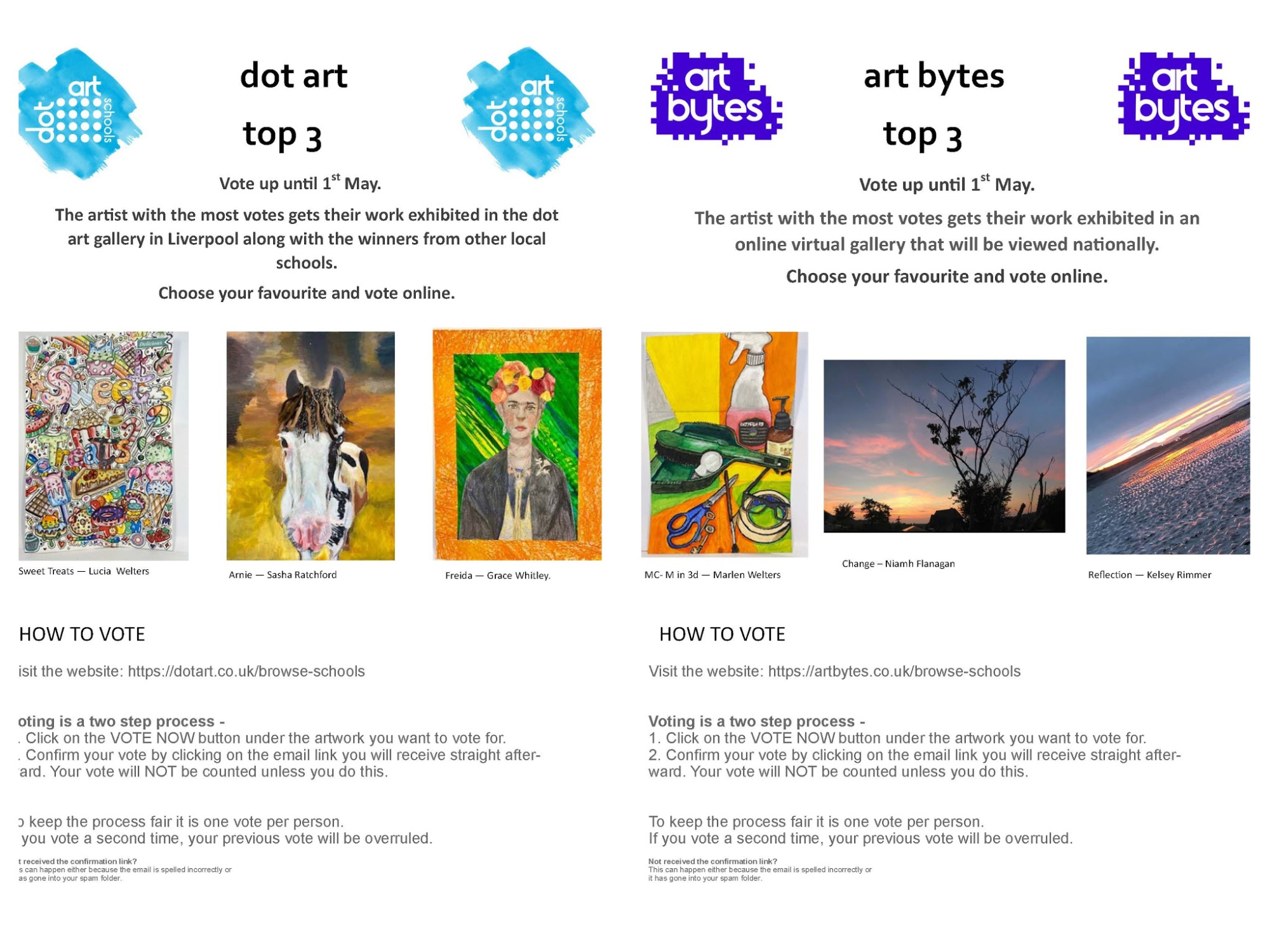 Visit the websites: https://schools.dot-art.com/browse-schools/
https://schools.art-bytes.com/browse-schools/

Voting is a two step process -
1. Click on the VOTE NOW button under the artwork you want to vote for.
2. Confirm your vote by clicking on the email link you will receive straight afterward. Your vote will NOT be counted unless you do this.
Not received the confirmation link?
This can happen either because the email is spelled incorrectly or
it has gone into your spam folder.

To keep the process fair it is one vote per person.
If you vote a second time, your previous vote will be overruled.