Upton Hall gathers to celebrate School Mass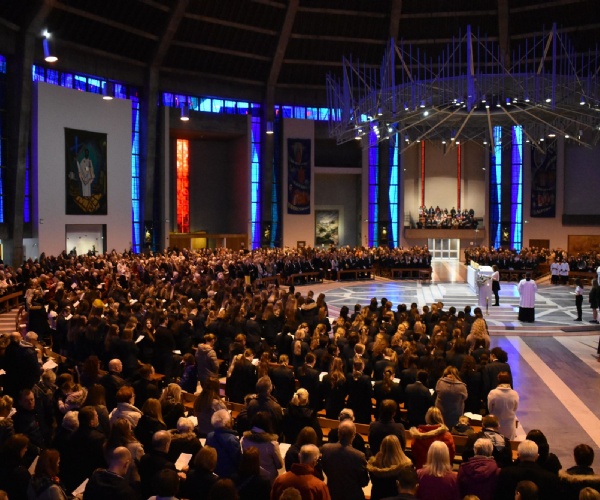 On Saturday 9 November, we celebrated our Annual School Mass in Liverpool
Upton Hall School community gathered in the Metropolitan Cathedral of Christ the King in Liverpool on Saturday 9 November 2019 for the Annual School Mass. Fr John Feeney led the service. In the full cathedral with a congregation of over 2,200 people there were many former pupils and staff and a group of our trustees, the FCJ sisters.
The theme of the school mass was the celebration of the Bicentenary of the FCJ sisters. Marie Madeleine founded the FCJ sisters in 1820. Our head girl Emily Sarath explained in her speech that the Bicentenary year started on Marie Madeleine's birthday 21st September with a day of kindness in all the FCJ schools around the world and will finish on the Feast of Christ the King: 30 November 2020.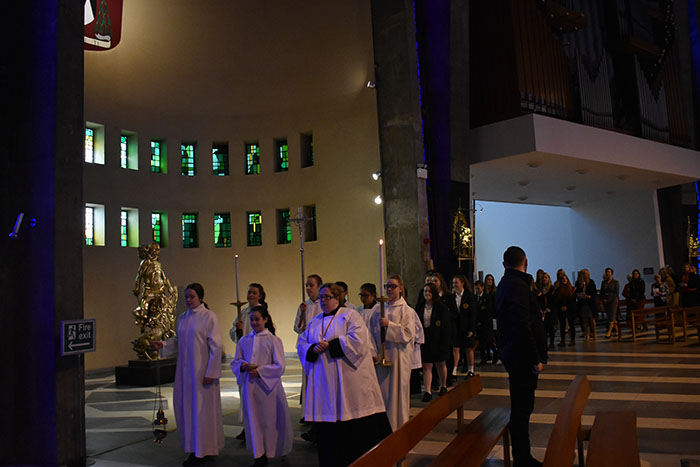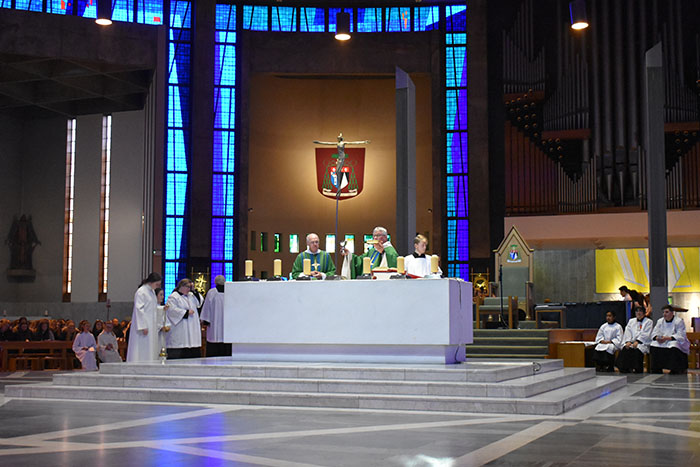 Fr Feeney gave further attention in his homily to the work Marie Madeleine started 200 years ago and is an ongoing story. Marie Madeleine emphasized how God worked through her and we continue to believe that God works through each of us. Last month the FCJ sisters had a General Chapter in Canada where delegated FCJ sisters from different parts of the world gathered to elect a new leadership team and shape the directions they want to take as a whole congregation of international woman, who live out the charism of companionship in the places where they are present now and in the future.
We prayed in thanksgiving for the sisters, helped by the many associates and companions in mission, for their diverse ministries and various schools across the world. This year's international charity we are fundraising for is the FCJ Learning and Development Centre 'Bagong Silangan' in Manila, Philippines, located near one of the dumpsites. The centre provides outreach and projects for people living in the area ranging from medical services, house renovation, water tank construction, numeracy, literacy skills and crafts. The crafts products are sold across the world and fund some of the work of the centre as well as bursaries for further education. Sr MaryAnne FCJ who has lived and worked in the centre had set up a stall in the foyer selling some of these products raising money and awareness.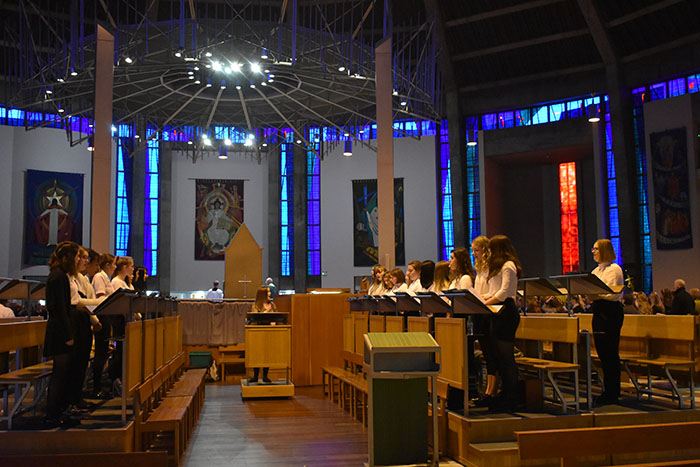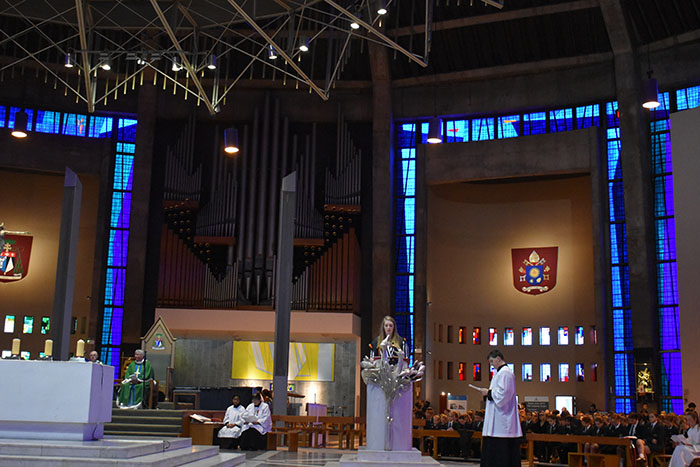 All the readers and soloists showed great courage and confidence as did the girls who were involved in various other ways such as welcoming people, altar serving, bringing up the offertory, organizing the collection, … The music elevated the mass: the quality of the singing led by the chamber choir was exceptional from beginning till end.
The atmosphere in the cathedral was respectful and prayerful throughout, with staff and pupils exhibiting the FCJ values of excellence, companionship, hope, dignity, justice and gentleness. One could feel a real sense of what it means to be part of Upton Hall school and the wider FCJ community.