Author Visit - Chris Riddell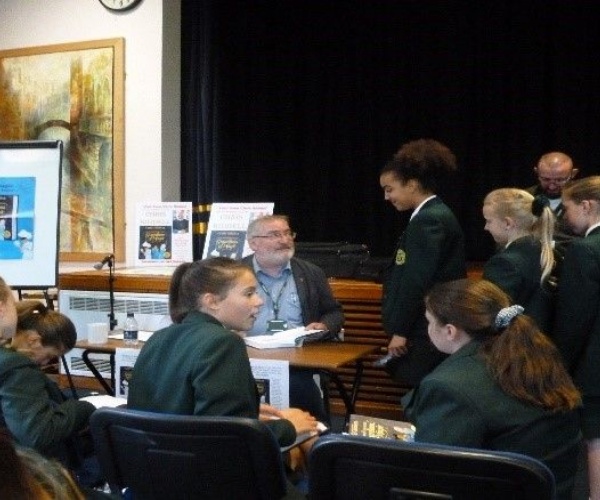 On 19 September 2019 Illustrator and author Chris Riddell paid a visit to Upton for the publication of his latest book "Guardians of Magic" - the first in his 'Cloud Horse Chronicles' series.
He drew continually on his visualiser as he was talking and this illustration is of him as a baby drawing on his wall at home!
Chris is also a political cartoonist for the Observer, and was Children's Laureate from 2015 -17 and President of the School Library Association. All of Year 7 girls and pupils from local junior schools St Joseph's and Overchurch attended and he signed copies of his book courtesy of Lingham's Bookshop. Chris was extremely entertaining and it was a very enjoyable visit all round.