Going for Gold !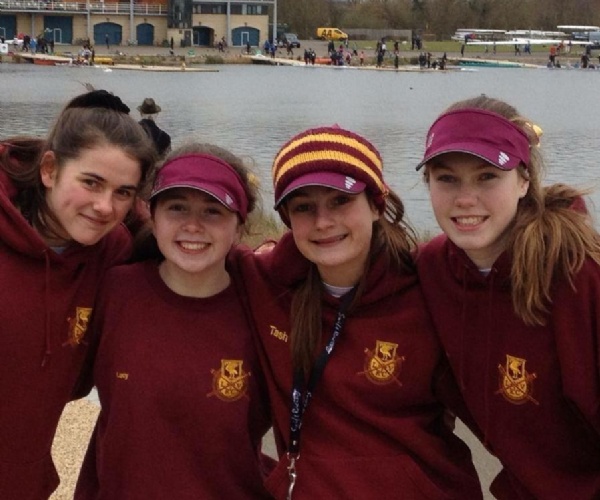 Gold Medal Winners - National Junior Sculling Head
Congratulations to Natasha, Amelia, Charlotte and Lucy who attended the junior rowing sculling championships at Eton Dornay last week.
The girls represented not only Liverpool Victoria Rowing Club but also Upton Hall School and the Wirral. They competed together in a coxed quad, with a pupil from Weatherhead School as their cox, against 50 other competitors including top schools and clubs including Henley, City of Bristol, Eton Excelsior and Maidenhead to name but a few (there was even a crew that had travelled from Italy to compete).
The girls were exceptional, showing great determination, teamwork and self belief over 3,600 metres. It was their aim to be placed in the top 10 but they came in joint first with Henley winning the gold medal.
This is an amazing achievement at such a prestigious event and demonstrates their strong work ethic and team commitment.