Upton's Fundraising Walk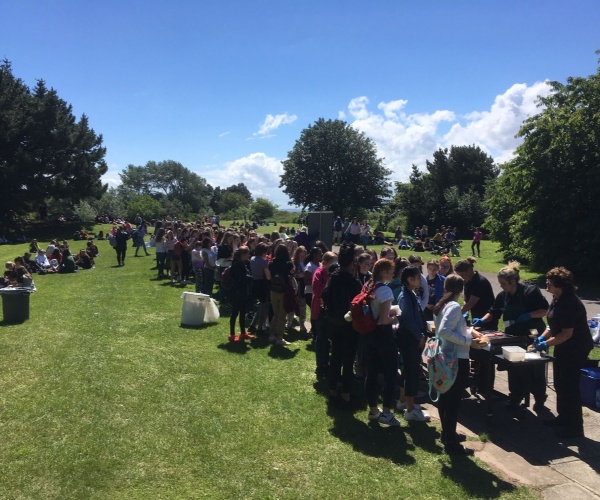 Read about Upton Hall's Annual Sponsored Walk 2019.
Wirral Way Walk
On Friday 21 June the whole school community took part in the annual Sponsored Walk along the Wirral Way. This year the funds are being raised for two charities, Hospice Africa and the Ferries Family Groups.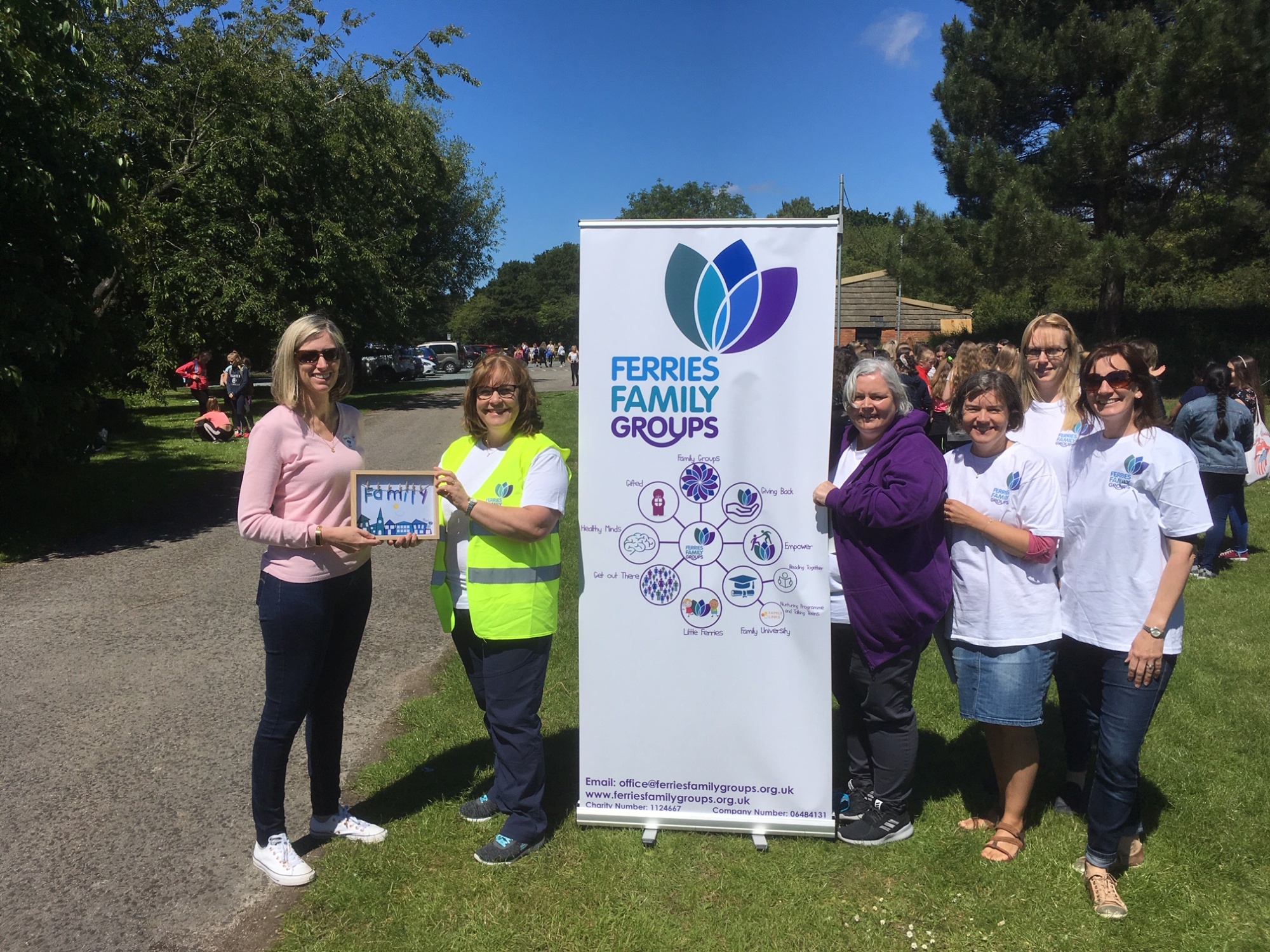 Sarah and staff from the Ferries Family Groups with Mrs Gaunt and Mrs Warren
The walk got underway from The Boathouse in Parkgate under blue skies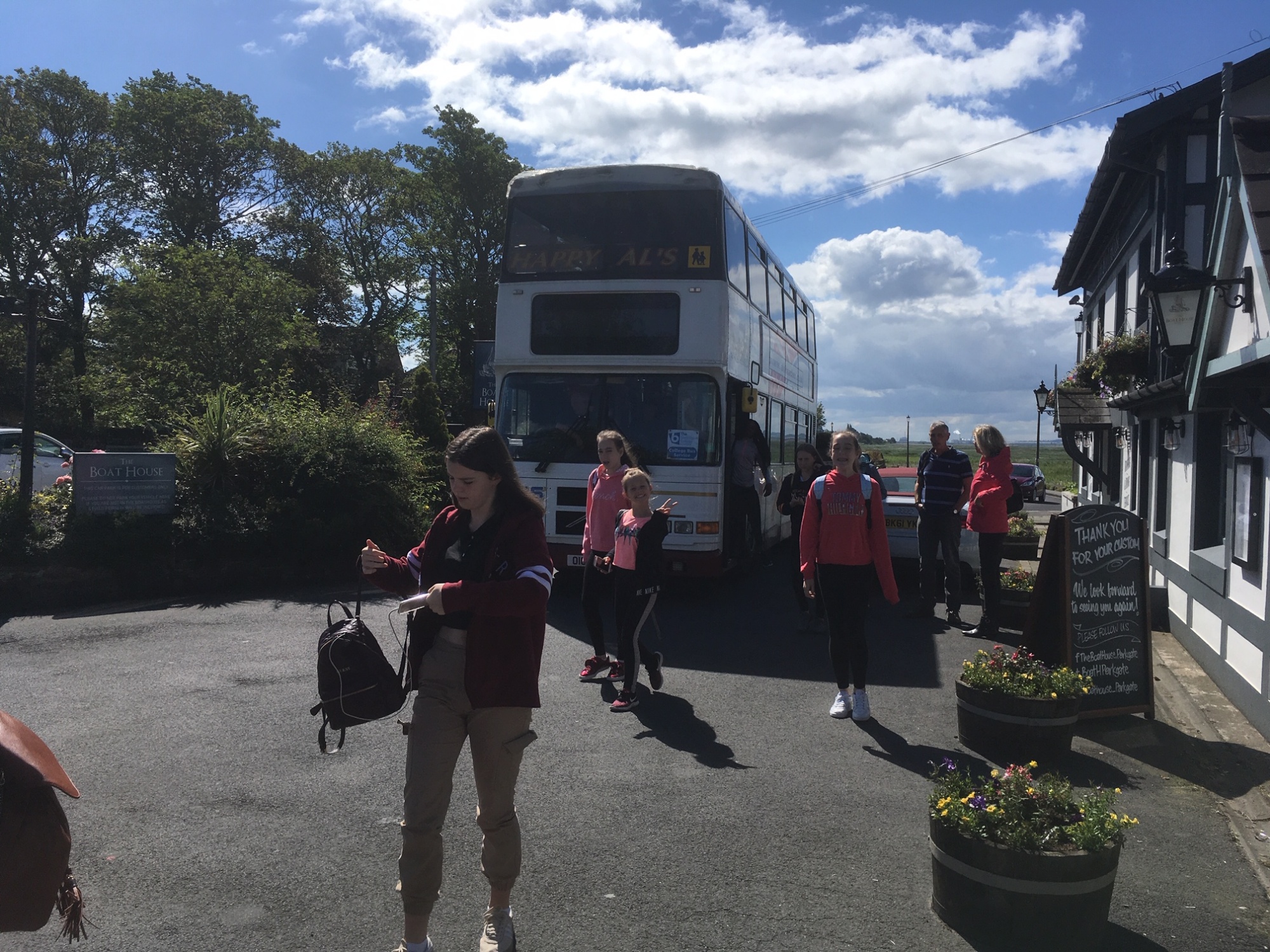 The sponsored walk was organised and led by Mrs Seed, our thanks to her for organising a wonderful event. Members of the public who were out on the Wirral Way commented on the friendliness and good nature of the pupils, they were a credit to the school.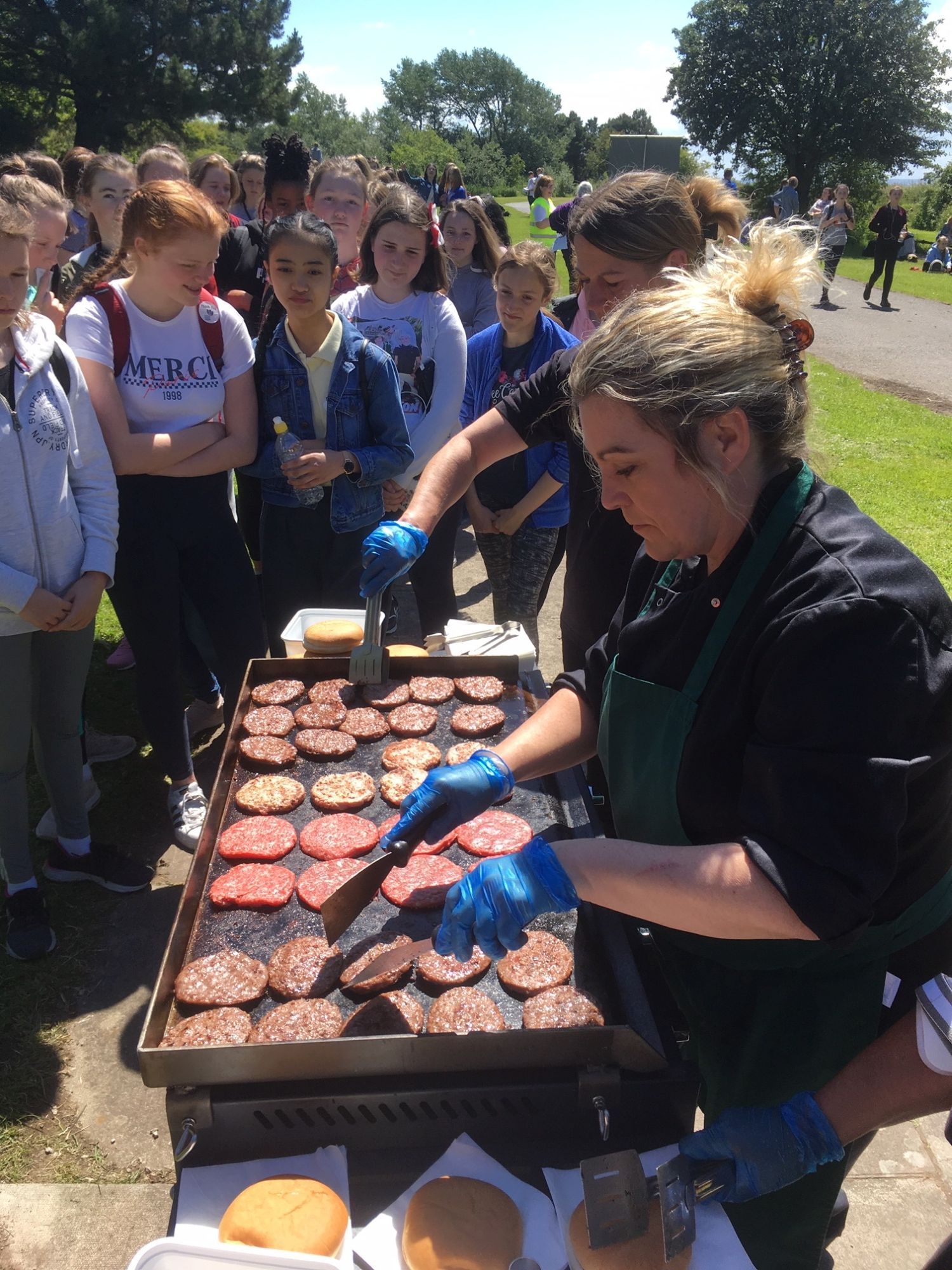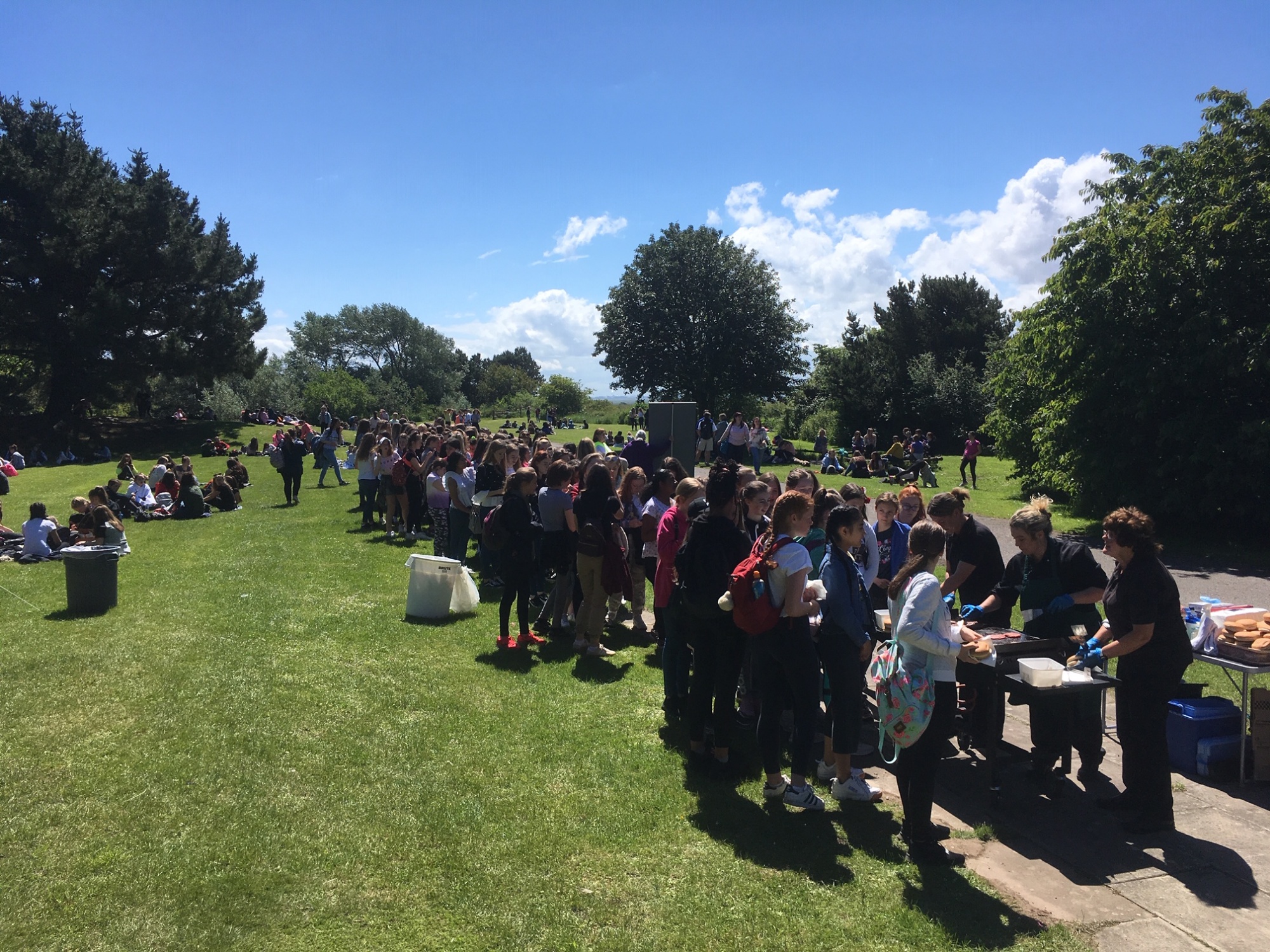 Dining Room staff served up a fantastic barbecue at Thurstaston for staff and pupils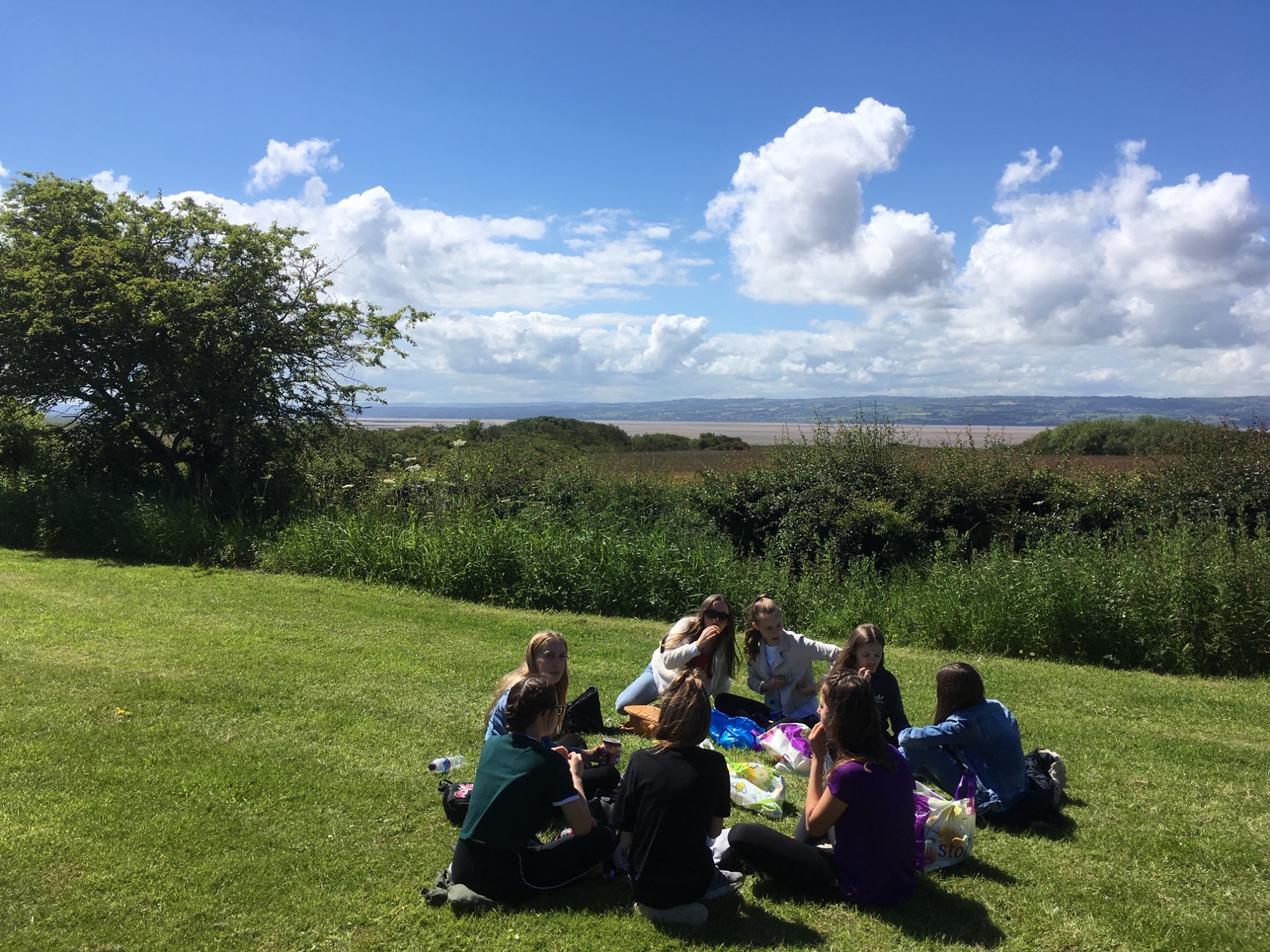 The weather during the day was fabulous – unbroken sunshine with a cooling breeze – perfect for a walk.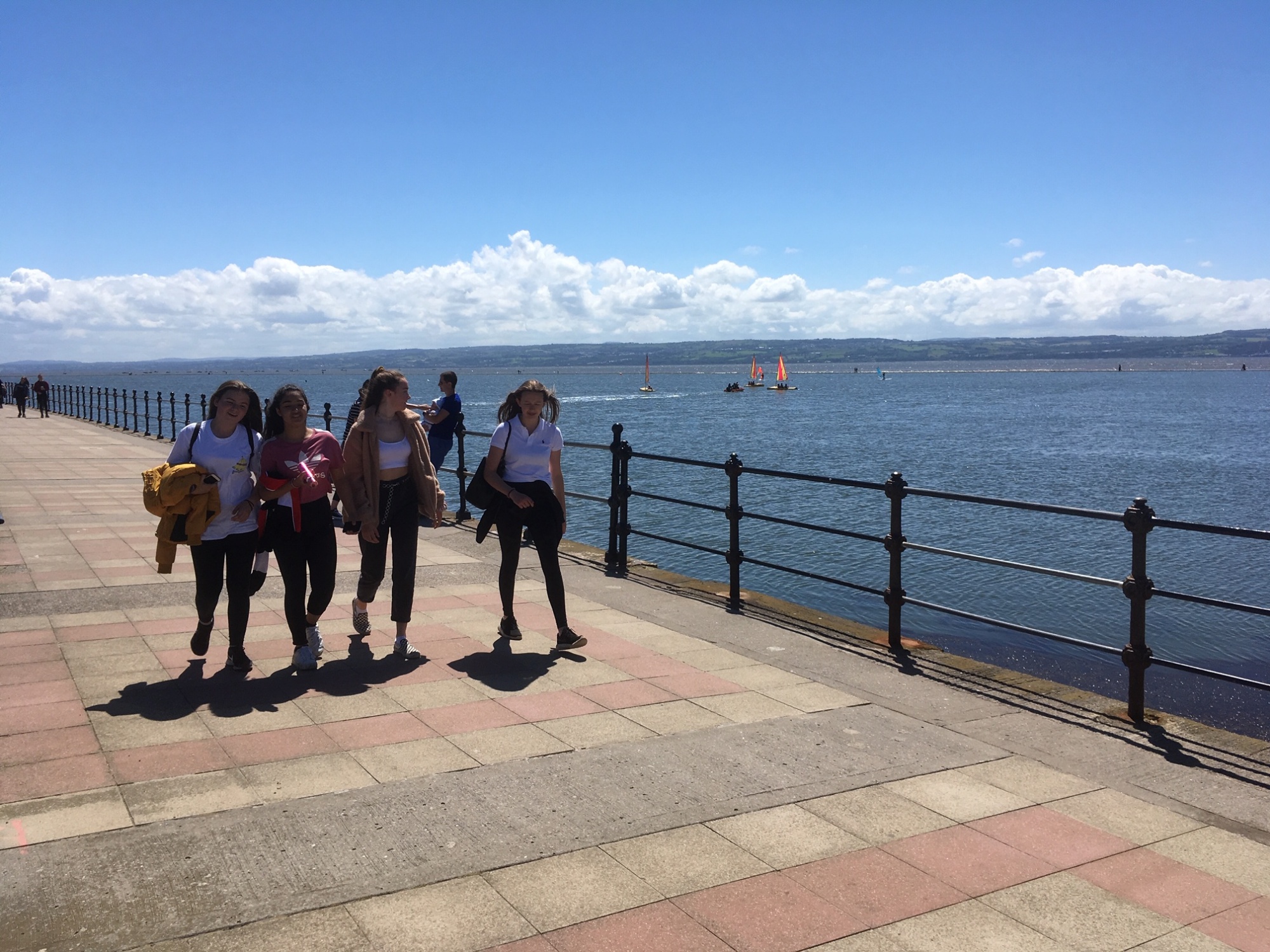 Nearly there girls!
Now that the walk is over, the hard work really begins as the pupils and staff collect their sponsor money. Thank you to all of the families and friends who are supporting us in this worthwhile venture by making a donation.