Houses of Parliament for Charlotte!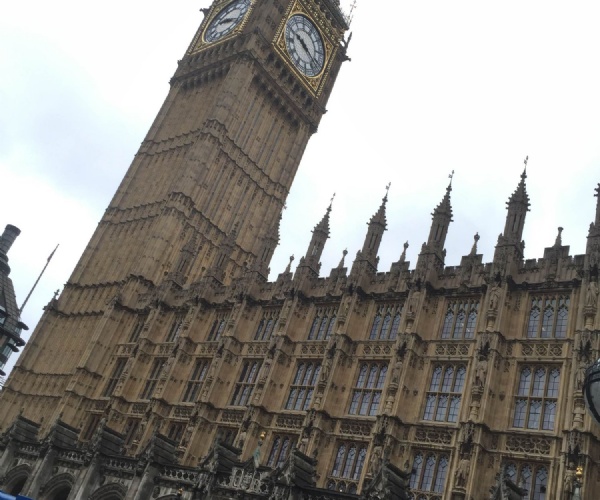 It was fantastic news for one student who was invited to speak at the Houses of Parliament......Charlotte, a Sixth Form Student was invited to give her presentation on International Women's Day..........read her story
One year ago I took part in and won the Historical Association's Great Debate 2014/15 answering the question 'What does Magna Carta mean to me?' with a speech about Magna Carta and the Suffragettes. Since then I've had some amazing opportunities presented to me, most recently being invited to repeat my presentation in the Houses of Parliament on International Women's Day Tuesday 8th March.
My parents and I arrived at Parliament on Tuesday for a tour of the highlights from local MP Alison McGovern, including being able to see the broom cupboard in which Emily Wilding Davison hid herself on the night of the 1911 census. We had the privilege of sitting in the Speaker's box in the House of Commons for the International Women's Day debate, followed by tea in the Pugin Tea Rooms with Alison McGovern, Frank Field and Margaret Greenwood who all took time out of their schedules to meet us. After that Melanie, the lady who made it all happen, took us to the venue for the lecture. I was introduced by MP Caroline Nokes and my speech preceded Dr Susan Cohen's lecture on Liverpudlian suffragist and reformer Eleanor Rathbone. I hadn't heard of Eleanor before and was amazed at how much she did not just for women's rights, but refugees as well.
The experience didn't end there though, as the next day we were given another tour and got to see the House of Lords and the Act Room, where 60,000 Acts of Parliament dating right back to the reign of Henry VI are kept.
I am unbelievably lucky and cannot believe that all because of the Great Debate I had the opportunity to spend International Women's Day in London meeting and learning about amazing women.