An Evening of Musical Delights!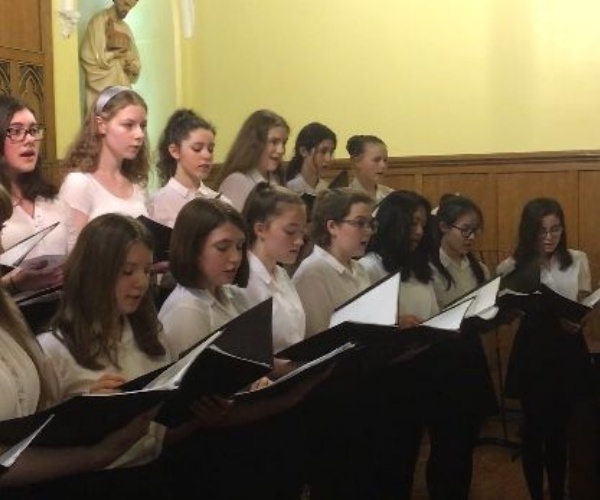 Upton Hall hosts its annual Chapel Concert.
The Chapel Concert was held in school on Thursday 7 March. The most accomplished musicians in the school were invited to perform at the concert. They created a sublime evening of music enjoyed by an audience of parents, friends and staff.
A particularly notable feature of the programme was the eclectic nature of the music performed. The concert featured music from the western classical tradition, music from Brazil, Scottish folk tunes, music from America, contemporary pop music and music from the West End shows. The unifying element of the concert was the quality of the musicianship on show.
Four of the performers were members of the Upper Sixth. Rachel, Ailish, Hayden and Aoife were performing in their final Chapel Concert at Upton. They have all made a wonderful contribution to the life of the school in general and to the Music Department in particular. At the end of the concert, they were thanked for the way they have generously shared their talents during their time at Upton Hall.
Mr Steve Roberts, Mrs Julie Oade and Mr Paul Leonard, three of our instrumental music teachers, made a great contribution to the evening, conducting, accompanying and even performing as part of a trio. Thanks finally must be offered to Mrs Hulme who leads the work of the Music Department. She works tirelessly to ensure that the quality of music at Upton Hall stands comparison with any school in the country.