Year 9 pupils meet Nelson Mandela's family
Read all about this exciting opportunity.
On Wednesday 13 February, we visited our sister school, Bellerive FCJ in Liverpool. We were given the amazing opportunity to listen to an assembly lead by Dr. Makaziwe and Tukwini Mandela, daughter and granddaughter of Nelson Mandela. They were visiting Liverpool to witness the start of the work to create a permanent memorial to Nelson Mandela in Princes Park. We felt very privileged to have been invited to the assembly and we learnt so much while we were there. Tukwini Mandela gave an extremely motivational speech. We were all moved by her powerful words and we were told to be very grateful for our education. Tukwini also mentioned that the best thing you can do is to be kind to one another and treat everyone we meet with the same respect.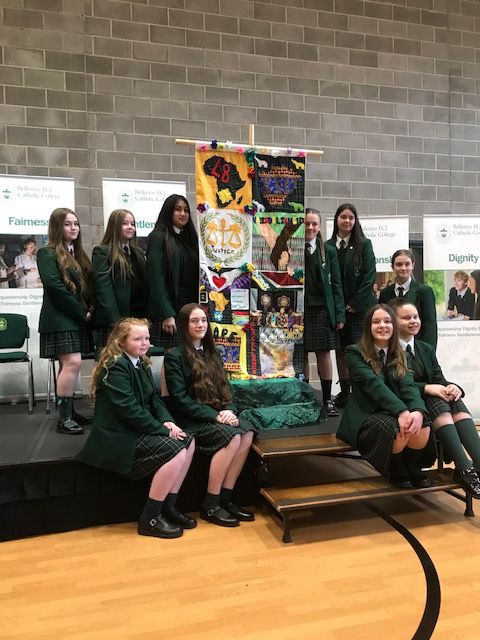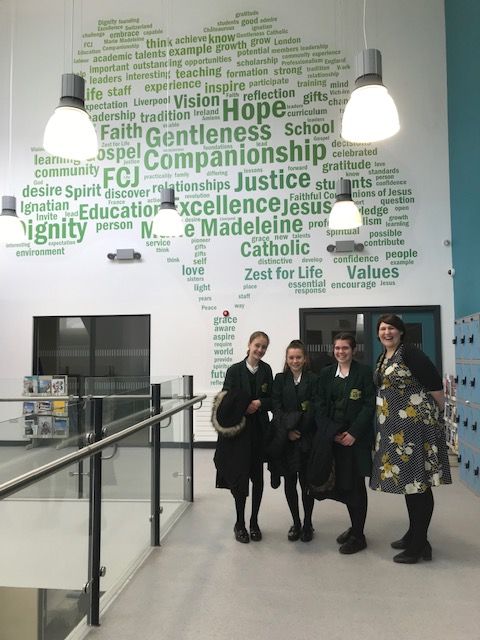 As the assembly was a reflection of the incredible work done by Nelson Mandela, some of the pupils studying Art at Bellerive created a banner which displayed all of our FCJ values. It also highlighted the links between Nelson Mandela's life and our lives today. We listened to the amazing school choir sing at the assembly which we all really enjoyed.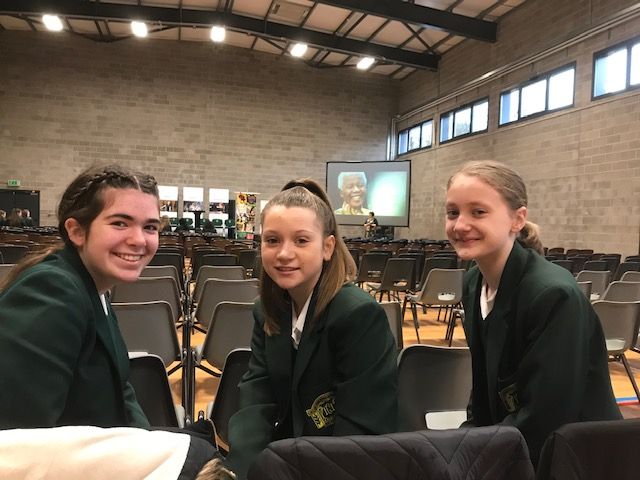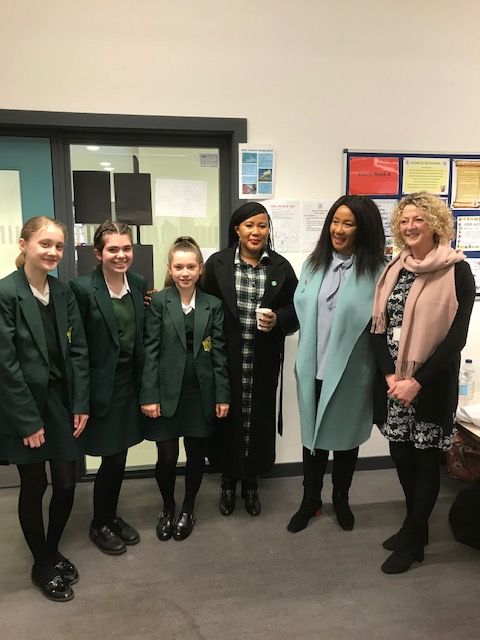 After the assembly was finished, we were given the opportunity to meet the Mandela's and to have a photograph taken with them. This was an almost surreal experience for us. We had a truly wonderful morning and it is definitely one we will never forget. We learnt so much and will remember the day for the rest of our lives.
By Harriet, Emilie, and Nyree (Year 9)