University of Chester Trip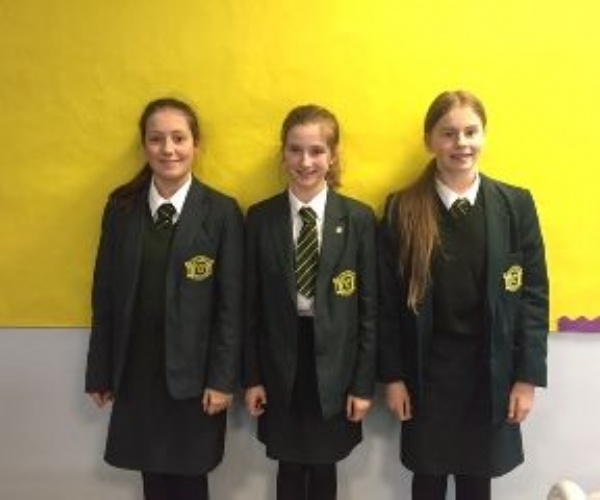 At the end of last term Mrs Ballam took 14 Year 8 students on a trip to the University of Chester to experience a STEM Firework Science Lecture. The visit encouraged student's interest in everyday science where we witnessed an hour lecture from Matthew Tosh, the UKs leading fireworks and pyrotechnic science presenter. He unveiled the physics, chemistry and engineering behind professional firework displays
Here is an account by one of the girls who attended the lecture -
On Wednesday 16 December 2015, a group of year 8 pupils went to Chester University to listen to a firework lecture by Matthew Tosh. We learned about the different powders that are used to make fireworks and the colours, noises and effects they produce. Some of the most popular are potassium nitrate (KNO3) Sulphur (S) and Carbon (C), together they make black powder that has been used for 2000 years, now called gunpowder. Flashpowder is used to make some of the noises.
There are many firework displays all over the country at different times of the year, usually celebrating a big event, such as New Year or the opening of the 2012 London Olympics. The displays, although often short, take a lot of preparation, organisation and knowledge from many people, e.g. for the Olympic torch runner to take it through a 3 minute display, it took 16 people all working together to set it up and get it programmed to the computer.
Not all firework displays go according to plan, even with much preparation, occasionally, they go wrong, this happened in Oban and San Diego. Matthew Tosh has also organised firework displays for TV programmes e.g. Ant 'n' Dec's Saturday Night Takeaway on ITV and another one on BBC.
Pyrotechnic experts (firework makers) use the Fire Triangle, which involves oxygen, heat and fuel. Fire requires all 3 of these to ignite otherwise it will go out.
There are many kinds of fireworks - flares, flowers, fountains and rockets. Most are ignited outside although there are some that have been manufactured for indoor use. If fireworks have been made for indoor use, much research has to be put into it, the size of the room has to be calculated and checks made that the audience is sitting the appropriate distance away from the fireworks. When they are lit outside, the audience needs to be on the opposite side to the way the wind is blowing, so that the fireworks do not blow over.