Upton Debating Triumph!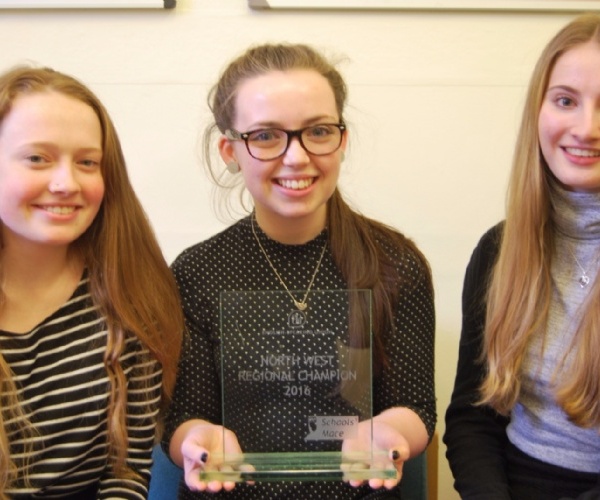 Read about our Year 12 students' outstanding achievement!
Upton Hall School's debating team triumphed this week in the prestigious English Speaking Union Mace schools' competition taking first place in the North West Final at Huddersfield Grammar School on Thursday evening.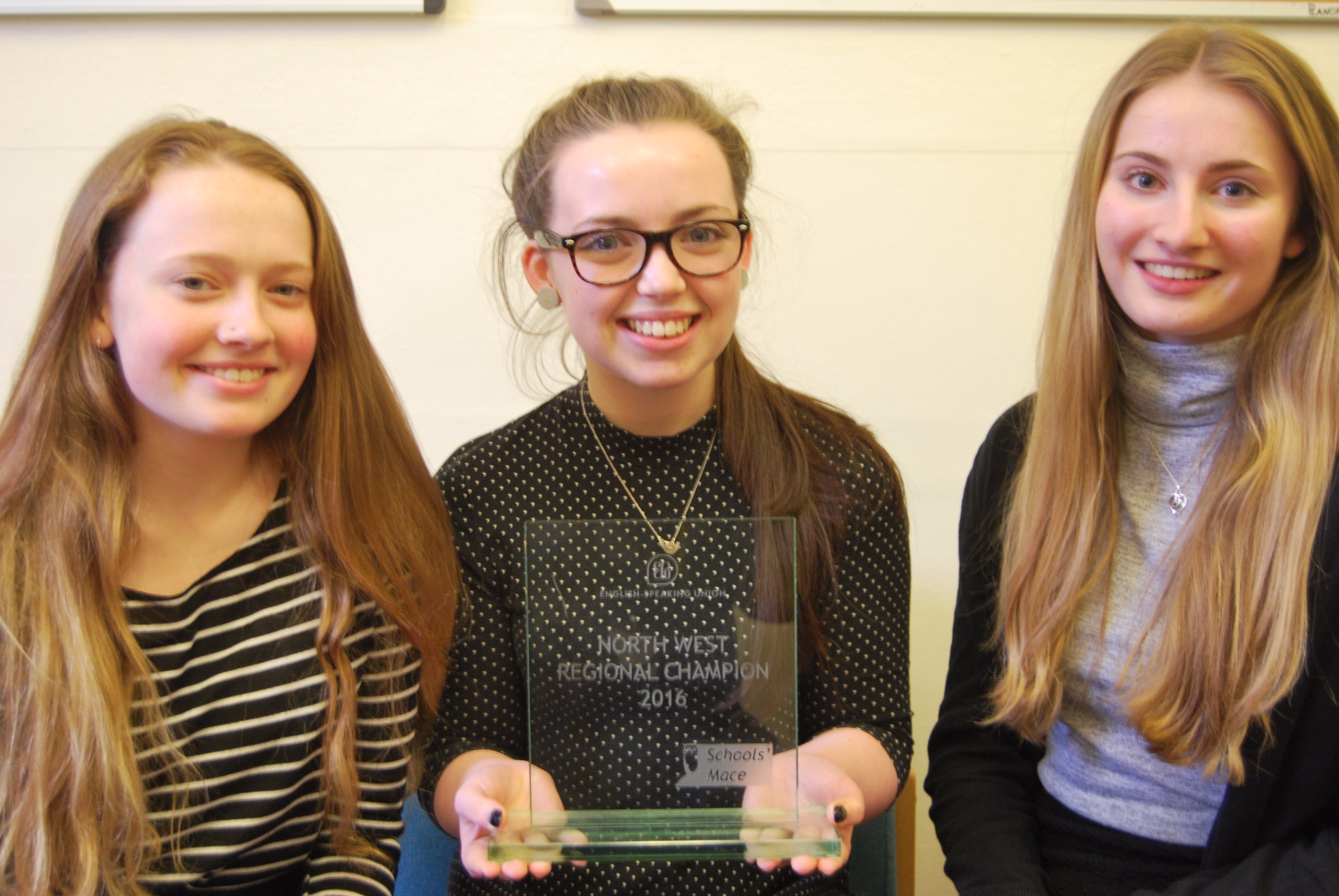 'Congratulations to the outstanding team of Charlotte and Elizabeth, who were worthy winners!' said a beaming Mr Jackson, Head of English.
The national competition, which started with 350 schools in November, reconvenes on 16 March with the semi-finals in London. Upton is one of the remaining 12 schools who could be crowned national champion.
Good luck to the girls and thank you to driver Graham and team spare Heather.