Upton Hall remembers, 100 years on...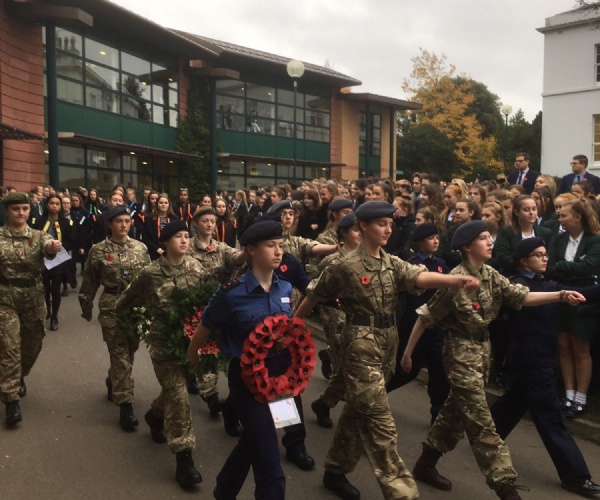 Read about the Service of Remembrance held at Upton Hall School.
On Friday 9 November 2018, a Service of Remembrance and Parade was held at Upton Hall School FCJ.
Staff and pupils gathered by the Peace Garden for the service where poignant readings and prayers were read by pupils and Sixth Form students.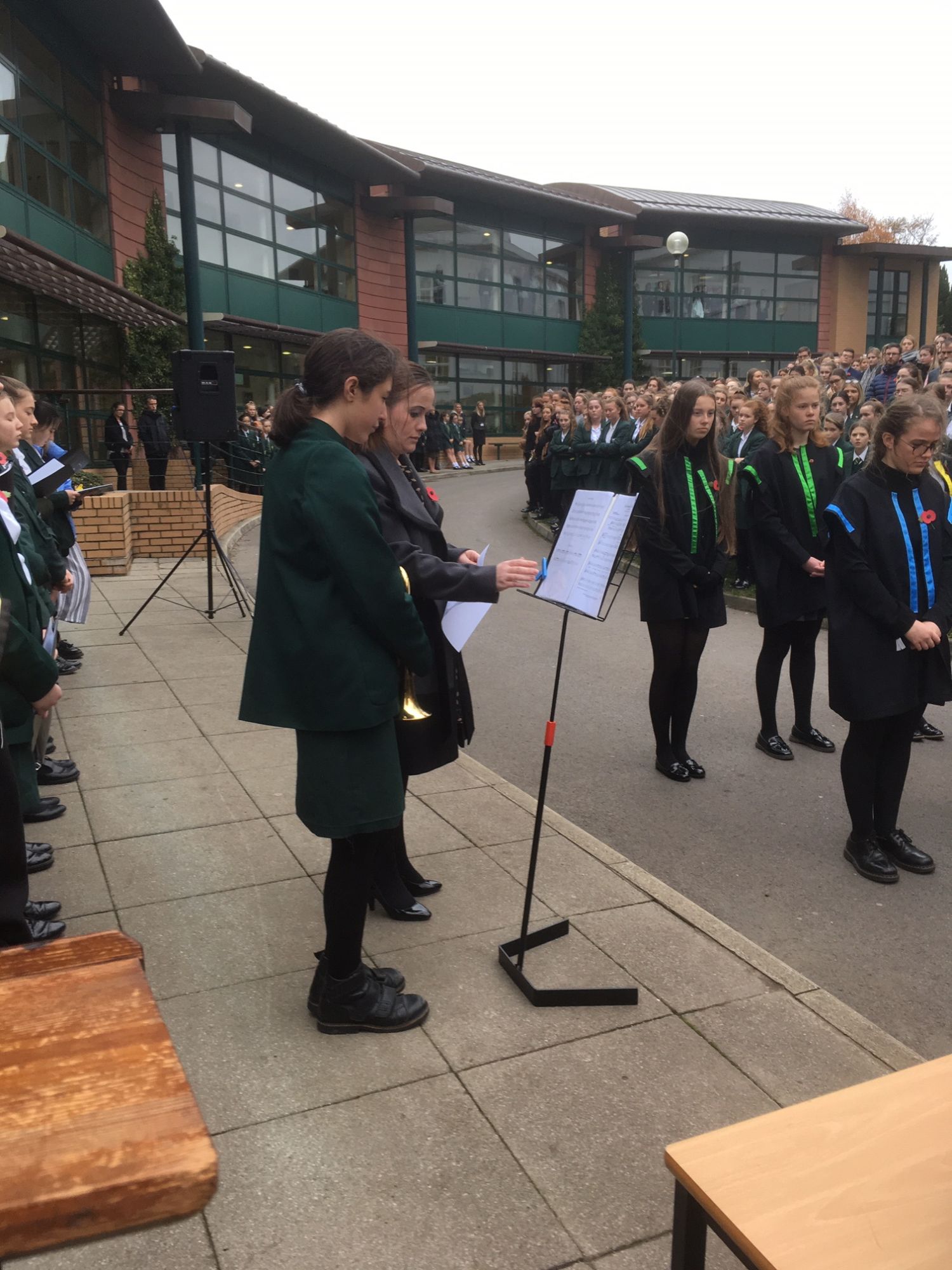 The Chamber Choir sang a beautiful setting of the John McCrea poem, In Flanders Fields.
In Flanders fields the poppies blow
Between the crosses, row on row,
That mark our place; and in the sky
The larks, still bravely singing, fly
Scarce heard amid the guns below.
We are the Dead. Short days ago
We lived, felt dawn, saw sunset glow,
Loved and were loved, and now we lie,
In Flanders fields.
Take up our quarrel with the foe:
To you from failing hands we throw
The torch; be yours to hold it high.
If ye break faith with us who die
We shall not sleep, though poppies grow
In Flanders fields.

Poppy wreaths were laid by Upton Cadets at the Peace Pole. Following the sounding of the Last Post played by Benjamina in Year 10, the two minutes' silence was marked at 11.00am. The Upton Hall Community paid their respects, in a most dignified manner, to those service men and women who have given their lives in the service of their country.