Upton's Annual School Mass - 3 November
Members of Upton Hall School gathered for their Annual School Mass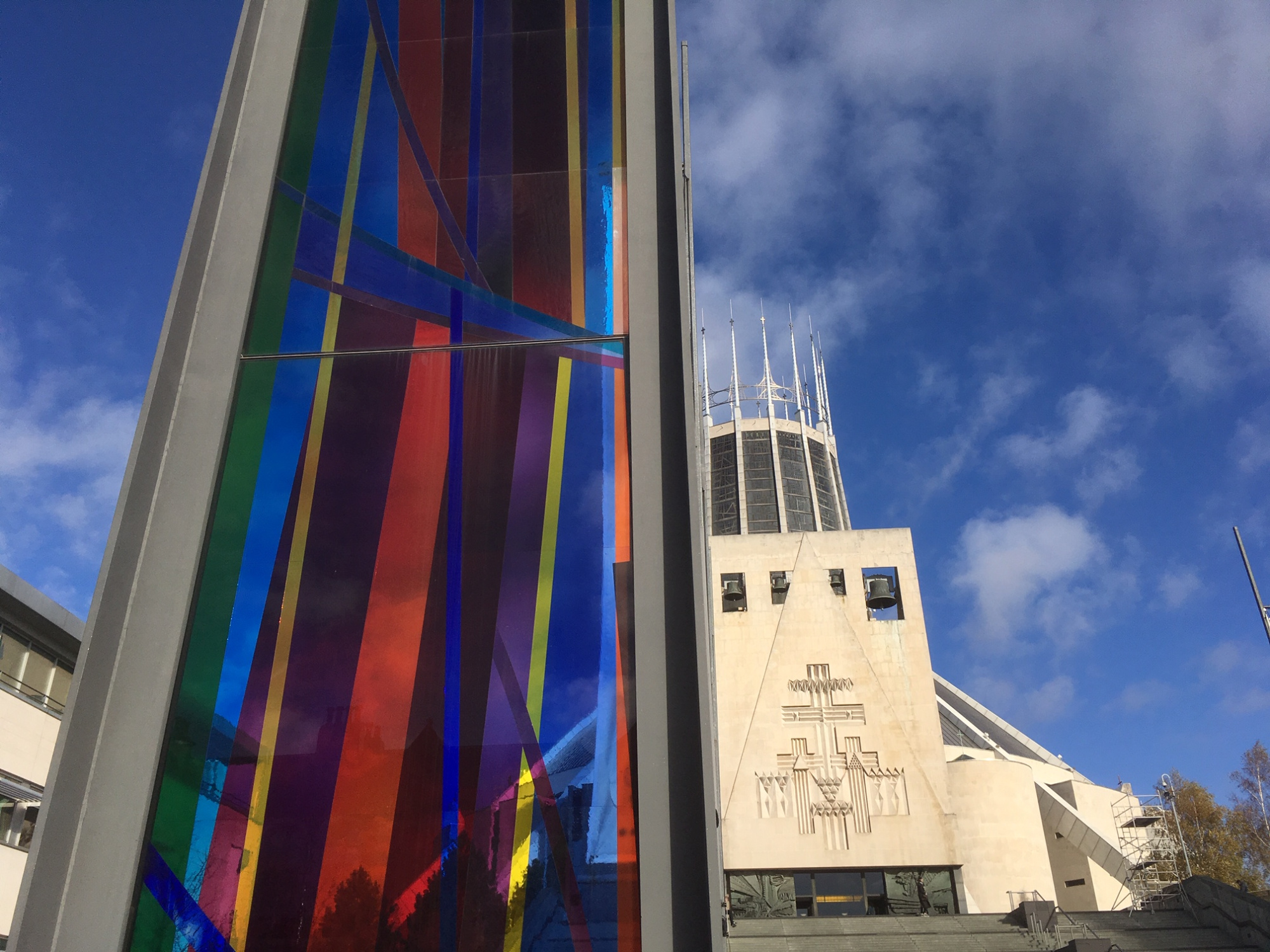 Upton Hall School community gathered in the Metropolitan Cathedral of Christ the King in Liverpool on Saturday 3 November 2018 for the Annual School Mass. Fr John Feeny led the service assisted by Deacons
Peter Jackson, Basil Stevens and John Boggan. In the full cathedral with a congregation of over 2,200 people there were many former pupils and staff and a group of our trustees, the FCJ sisters. Mrs Young, our
recently retired Headmistress was the guest of honour. We gave thanks for all that she has done for Upton Hall in her 21 years of Headship.
The theme of the school mass this year was Leadership. Our current Head Girl, Vhea, welcomed the congregation and explained how important strong leadership is at all levels in school. In a symbolic
ceremony, Mrs Young formally handed over the Leadership of the school to Mrs Gaunt, presenting her with a school bible.
We prayed for the success of our project to create a library in Maria Immaculata School in Nairobi. Working with the charity Change a Child's Life and by raising a funds and donating books, we will be able to support the school to provide resources that we take for granted but which for them, will be life changing.

The music elevated the event to the sublime. From the opening notes of For All the Saints to the final hymn, Dear Lord and Father of Mankind, the quality was exceptional. Mrs Hulme and the Chamber Choir,
including many former members, led the congregation in the wonderful singing that added enormously to what was a great event.