Upton tops the tables again!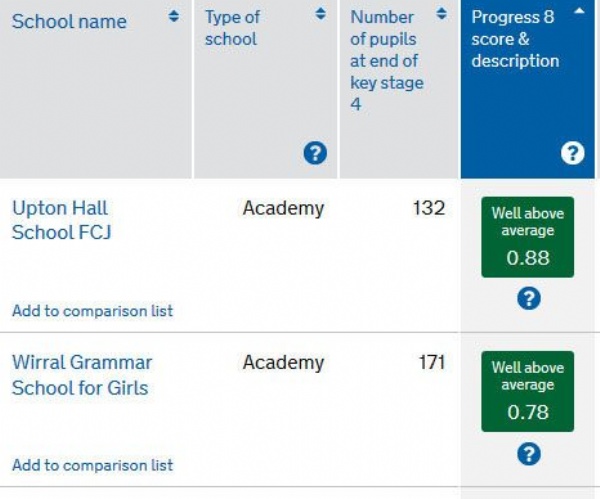 Read about Upton's continued success with Progress 8.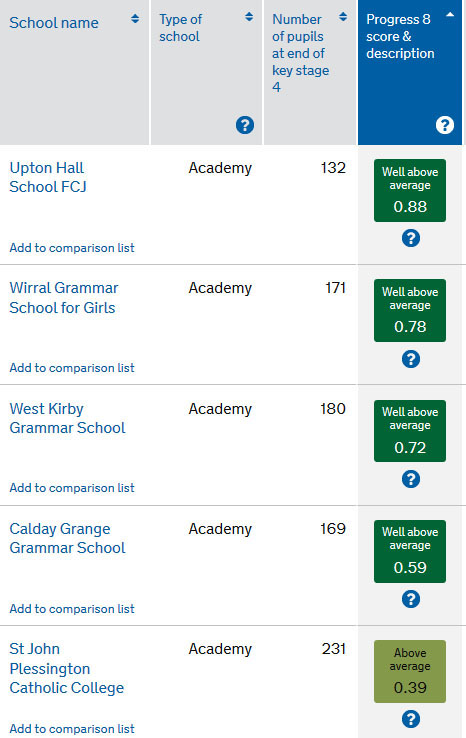 What does the progress score mean?
The Progress 8 score takes into account the starting points of pupils from KS2, on entry to secondary school and compares these to where the pupils finish at the end of KS4. Pupils of similar abilities are compared. If a pupil achieves a P8 score of 0.5, this means that on average, they achieved a half a grade higher in all of their GCSEs than pupils of similar abilities nationally.
A P8 score of 1 means they achieved 1 grade higher. In the last 2 years, Upton's P8 score has been higher than 0.8 and is therefore well above average.
Put simply, in 2017 and 18 pupils at Upton made much more progress than at any other Wirral school. This means that Upton has achieved the top score in this measure on the Wirral for 3 out of the last 4 years! This is because every pupil is treated as a unique individual and is encouraged to do, and be her best.