The Wirral Junior Bake-Off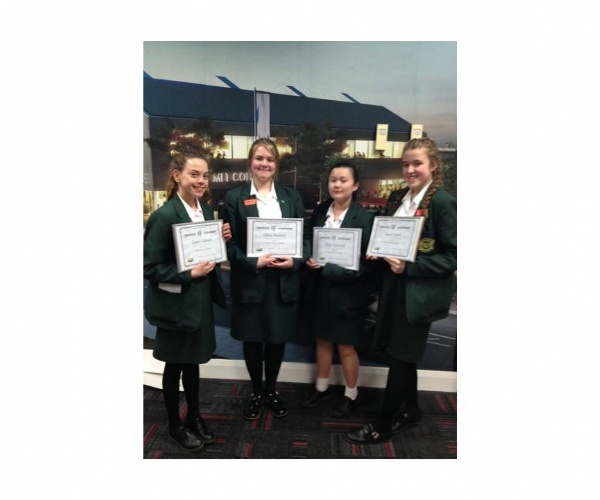 Year 9 Food Technology pupils recently entered a Wirral Junior Bake-Off Competition run by Wirral Metropolitan College in conjunction with Liverpool City Region Enterprise Partnership.
The pupils were to design a baked product that is influenced by 'The Wirral'. Four girls from Upton were shortlisted and attended the final on Tuesday 9 February.
We are delighted to say congratulations to Chloe who won The Wirral Junior Bake-Off. Well done also to Laura and Grace who came joint third and Paige who narrowly missed being placed.