Dr Power talks to A Level Psychology Students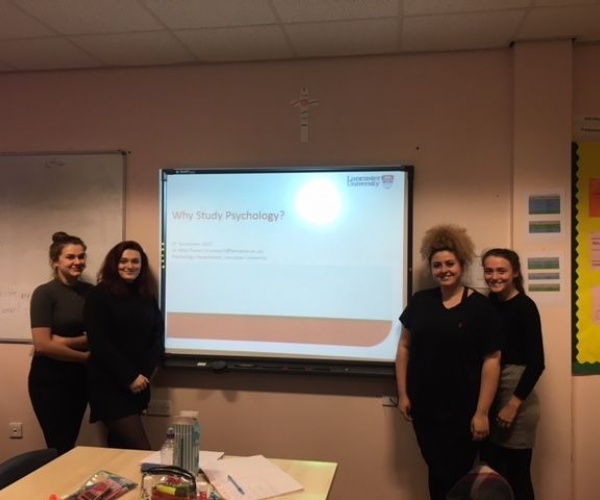 On Monday 6 November, Dr Nikki Power, a lecturer from Lancaster University, came into school to talk to A Level Psychology students.
Dr Power specialises in the psychology of decision making. She spoke to students about her research on 'real life' decision making, in which she has worked with the emergency services to observe how they make decisions whilst responding to an emergency. This research was demonstrated by giving students a scenario in which gunmen had opened fire in a busy train station. Students were then asked whether they believed the emergency services should commit non-specialist trained responders who were willing to assist the specialist Fire and Rescue and Ambulance responders already inside the station. It quickly became clear that there was no correct answer, and Dr Power explained how her research surrounds what leads people to make the decision with the 'least worst' consequence, based on a goal to either save life or reduce harm, and how having a different goal could affect the time it took for responders to make a decision.
Dr Power discussed some of the job prospects that studying Psychology at University can lead to, such as clinical psychology and educational psychology, and offered an insight into her own life as a student whilst she completed a degree in Psychology and a masters in Forensic Psychology at the University of Liverpool. Students were engaged in the discussion, and gained valuable insight into the world of Psychology, as well as of University life, from her visit.