Everton in the Community Executive Director's Visit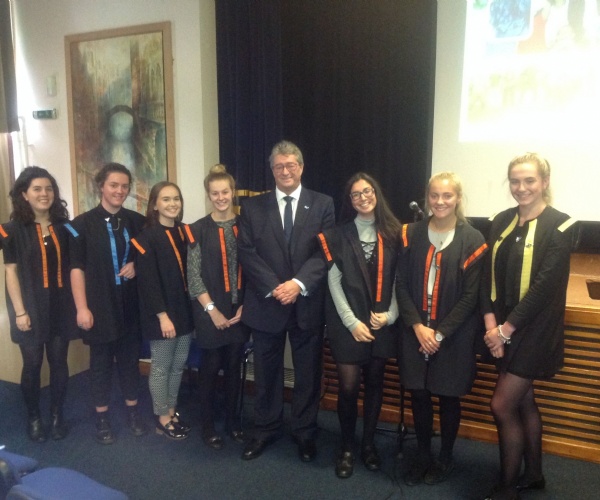 On Wednesday 27 September Phil Duffy visited Upton Hall School to deliver a talk on his role as Executive Director of Everton in the Community.
After working in education for over 40 years, Phil Duffy has extensive experience in providing young people with the best opportunities to help them achieve their potential. As the Executive Director of Everton in the Community and former Principal of Everton Free School, Phil oversees the implementation of ground-breaking initiatives that benefit the wider community and through this, he shows his commitment to Everton's social responsibility.
Everton in the Community is one of the UK's top sporting charities, and successfully brings to life the values and tradition of Everton Football Club whilst reaching out to those in the area who are currently experiencing challenges in their lives. In the last five years, the charity has picked up over 100 international, national and regional awards in recognition for their ground-breaking work.
Phil has travelled internationally to talk about the work that Everton in the Community does in community engagement and social responsibility, most recently at the European Football for Development Network Conference in Lisbon in March 2017.
Thank you to Mr Duffy for taking the time to talk to our Year 13 students.