Upton is Simply the Best!!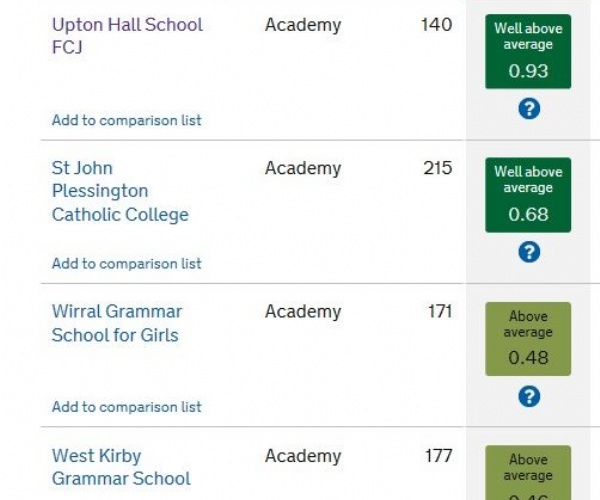 Read about Upton's amazing Progress 8 achievement.
Progress 8 is the DfE measure used to judge a school's success. It uses data to show the progress made by pupils in the 5 years of secondary education leading to GCSEs.
We are delighted to announce that the pupils at Upton made more progress than any other school on Wirral and Merseyside and that we are placed 45th out of over 6000 schools nationally. This puts us into the top 1% of schools.

Well done to our staff and pupils for their hard work and dedication.