Top Class GCSE results!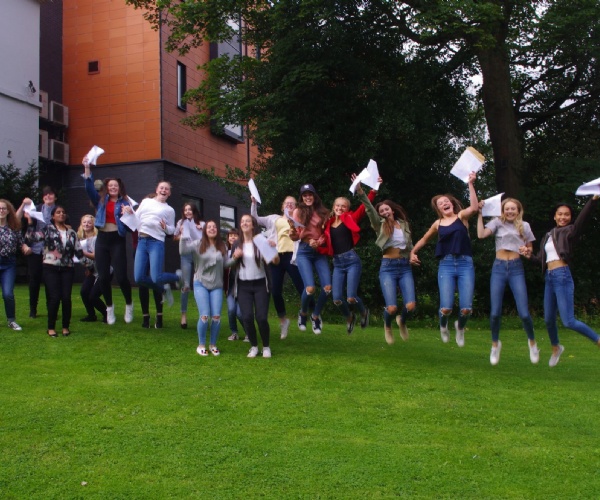 Year 11 pupils delighted with their GCSE results!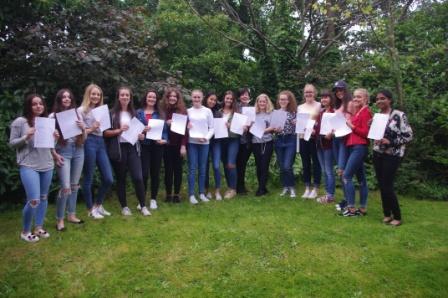 Upton Hall School FCJ pupils were in celebratory mood as they shared their wonderful GCSE exam results with friends, family and staff.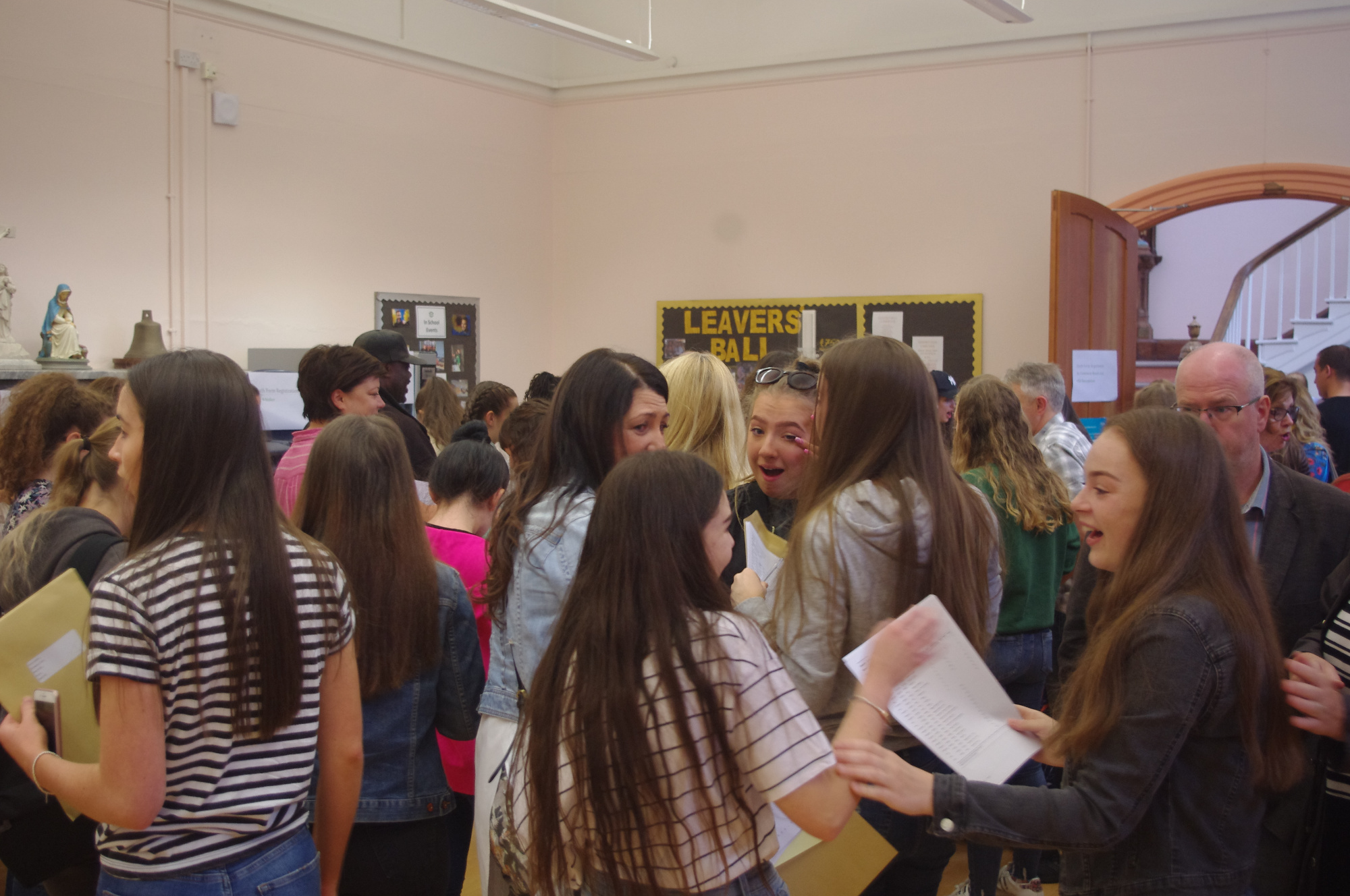 Twenty-five Year 11 pupils were awarded GCSE grades of A* and A across all of their subjects – a fantastic achievement! There were a great number of the new top grades of 8 and 9 seen in English and Mathematics. Vhea and Niamh attained grade 9 in all three examinations (English Language, Literature and Maths) in addition to a string of A* grades in their other subjects. Another group of students including Emma, Eleanor, Ailish, Sofia and Ellie-Jai joined the 99 club (a grade 9 in both English Language and Literature) Staff in the English department were delighted to learn that 16% of pupils attained a grade 9 in English Literature.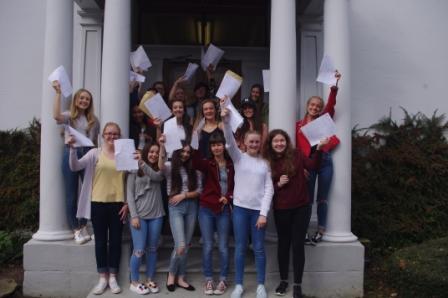 Headteacher, Mrs Patricia Young said, 'There has been a wonderful atmosphere in school this morning, it has been a real celebration. We are delighted to share in the success of our Year 11 pupils. Their hard work, determination and talent has produced the results that they deserve. We look forward to welcoming them back into the sixth form as they embark on their A level courses.'