Year 7 Pupil is a computer coding champion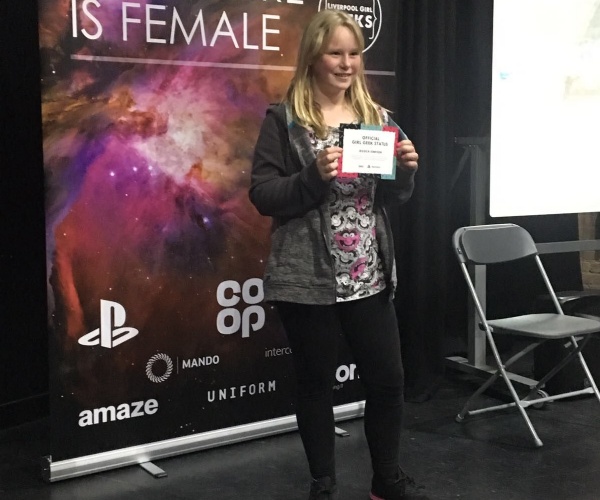 Jessica in Year 7 was one of the first pupils in the north-west to gain a place on the prestigious coding course run by a company called Liverpool Girl Geeks. Only 15 places were available on the course that initially ran over six weeks. Jessica completed the course with flying colours and won a great selection of prizes including a PlayStation Pro. She is currently attending the regular monthly sessions at the university and is the youngest participant on the programme. This month Jessica is designing and making wearable technology. Later in the summer she will be working with Apple, discussing the design of new apps.
We are very proud of her success at the cutting edge of new technology. Well done Jessica!