Upton pupils' fundraising walk along the Wirral Way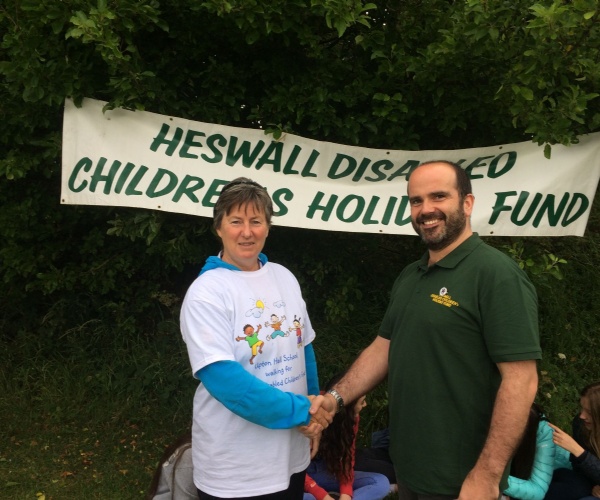 Raising funds for The Heswall Disabled Children's Holiday Camp...Miss Green with Vinny from the Charity
On Friday 23 June the whole school community took part in the annual Sponsored Walk along the Wirral Way. This year the funds are being raised for a local charity called The Heswall Disabled Children's Holiday Camp. Every year the charity hosts a summer camp for up to 30 children aged 9-15 years who have physical disabilities. At the camp the children benefit from the independence it offers to them. For many, this is the only time they spend away from home all year. The camp provides a safe and secure environment where the needs of the children are met, leaving them to enjoy a holiday just as children should. It is also a valuable respite period and peace of mind for their parents, many of whom care for their children single handedly throughout the year and can rarely leave them in the hands of others.
The sponsored walk was led by Miss Green (Head of Outdoor Education), our thanks to her for organising a wonderful event.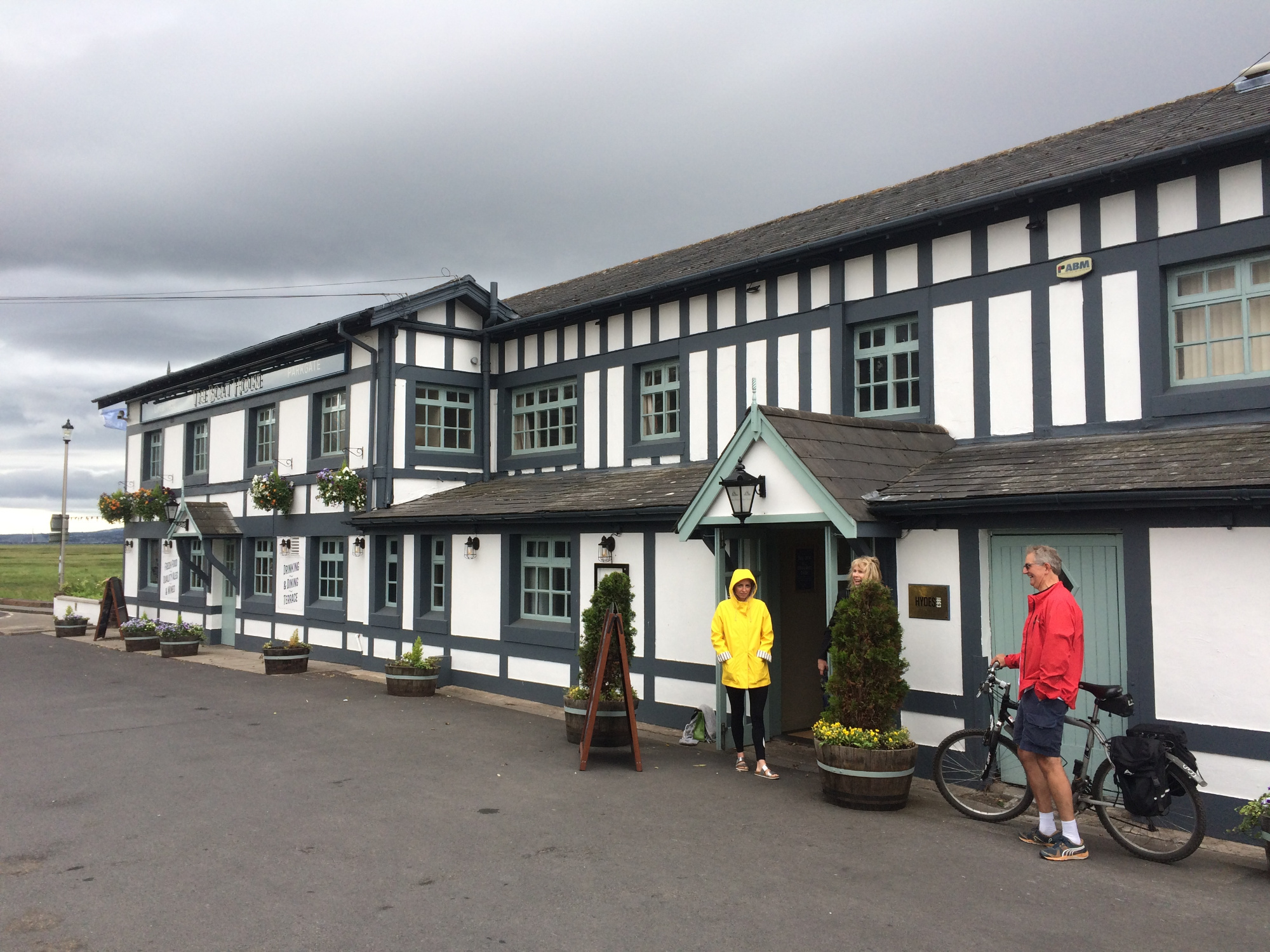 The walk gets underway starting at the Boathouse in Parkgate under ominously grey skies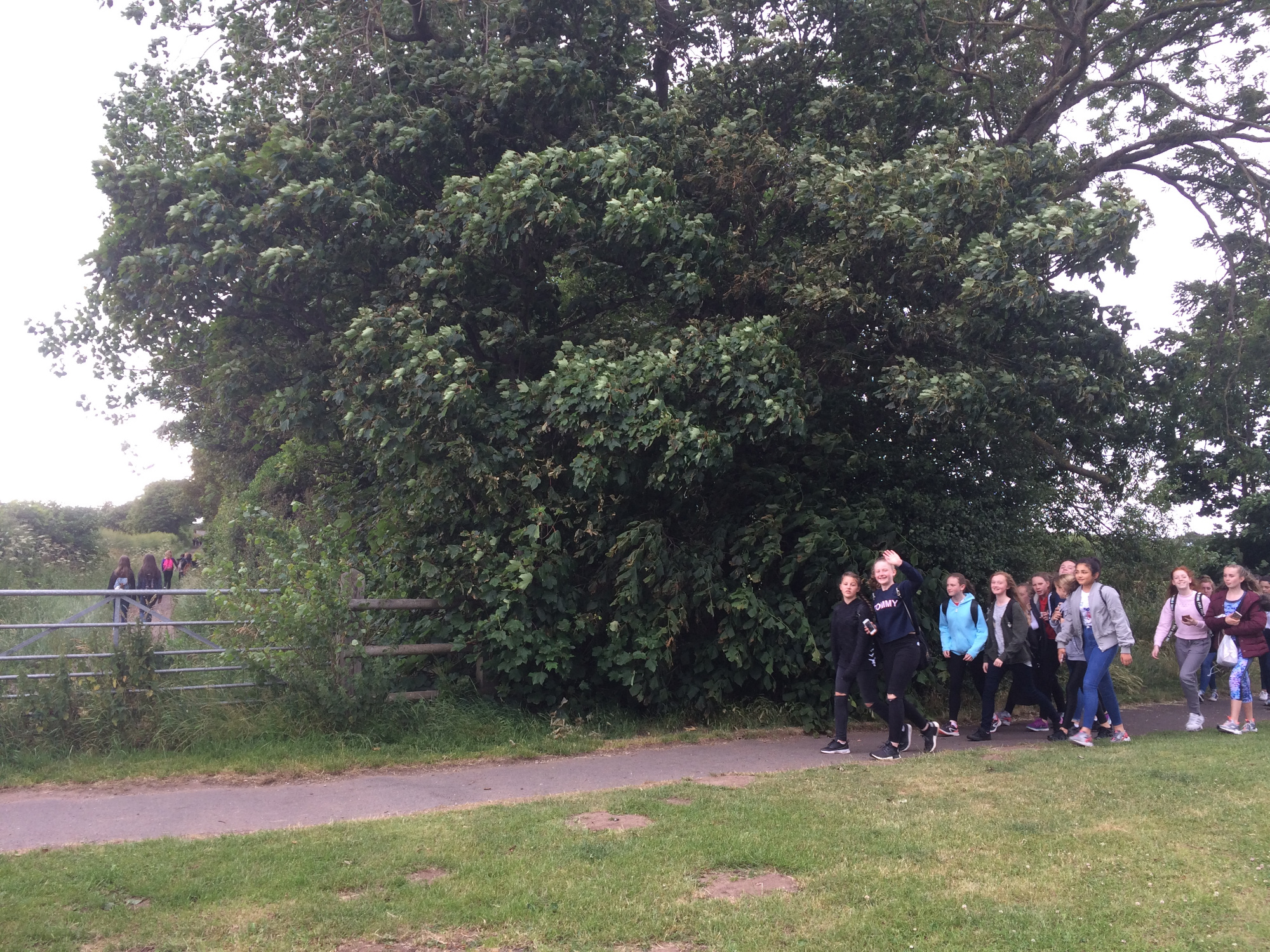 Dining Room staff and Phil from Heseltine's the Butchers served up a fantastic barbeque at Thurstaston for staff and pupils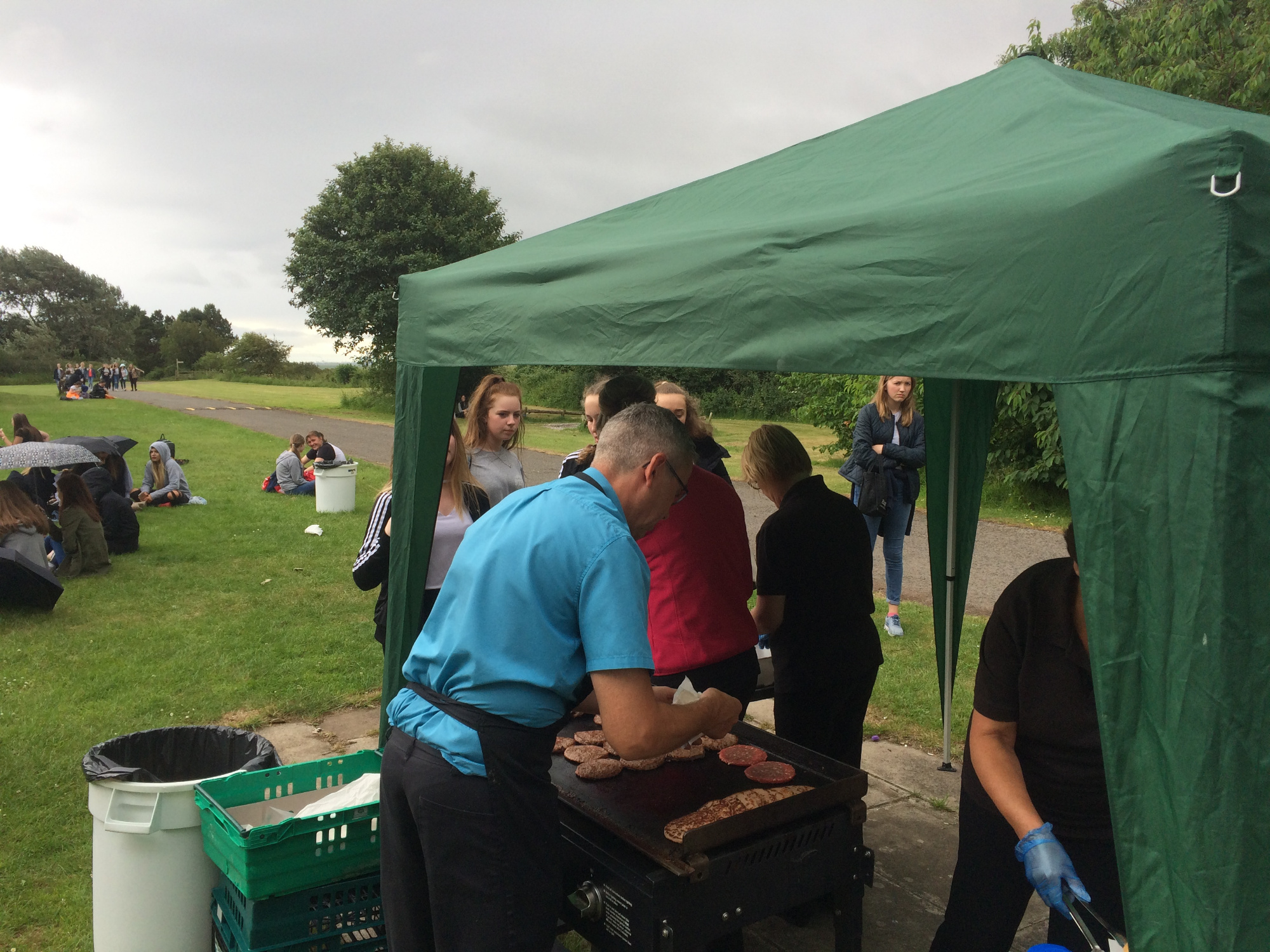 The weather during the day was rather cool and overcast. This dramatic sky greeted the walkers as they arrived at the end of the walk in West Kirby.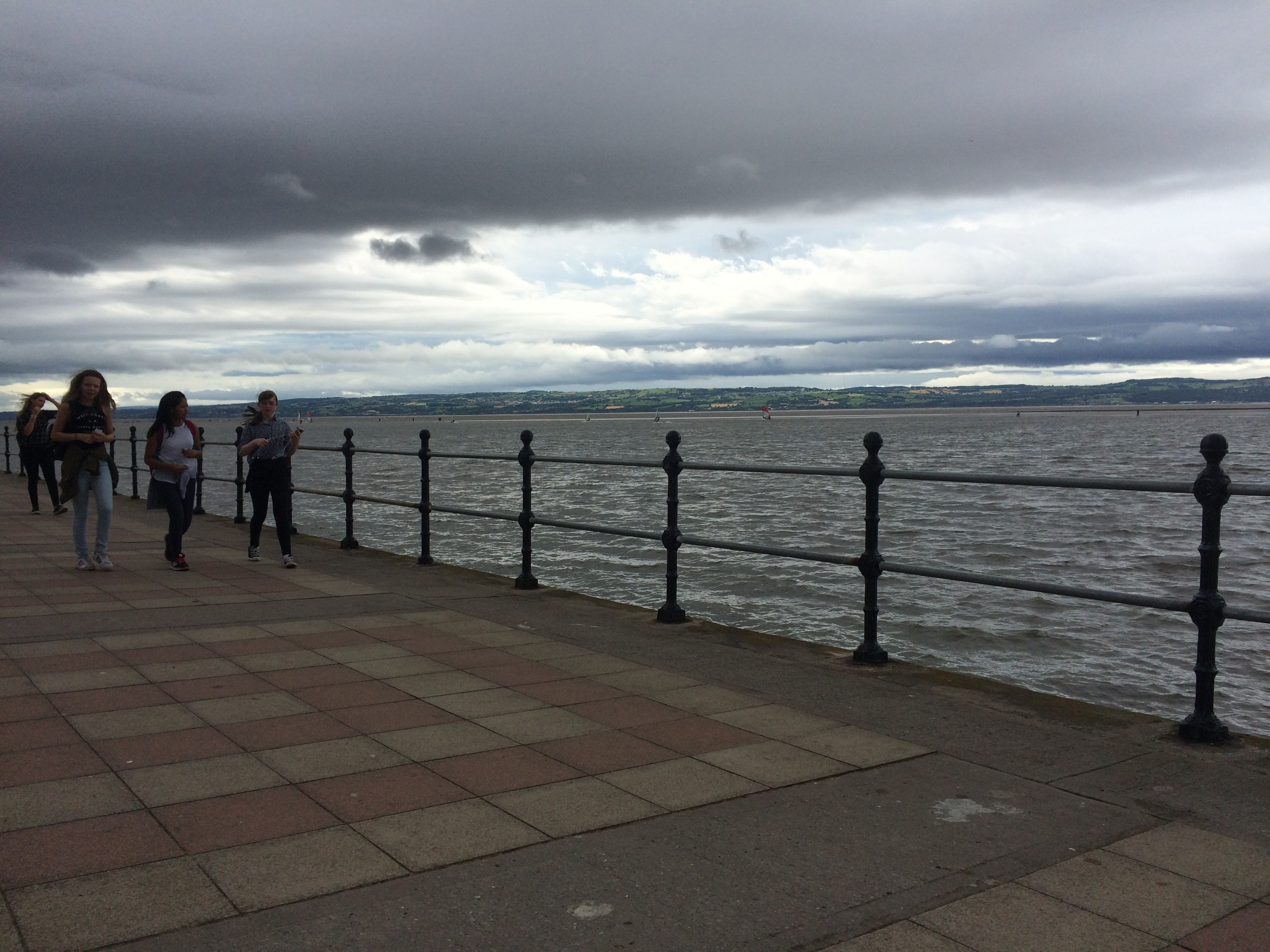 Congratulations to everyone for their efforts and we look forward to finding out how much money has been raised for this very deserving cause.