Olga's Adventurers - looking for sponsorship!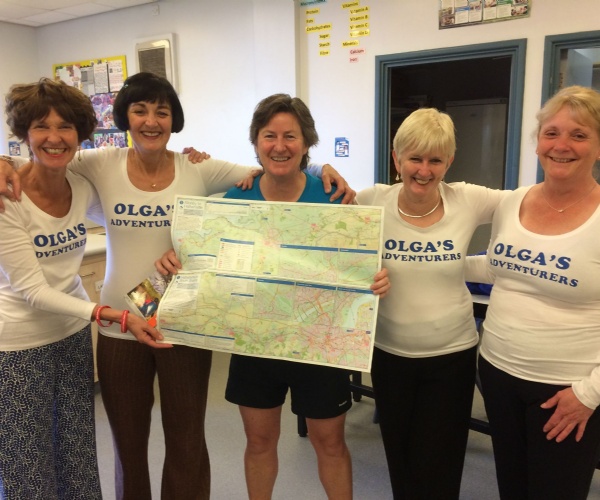 Olga's Adventurers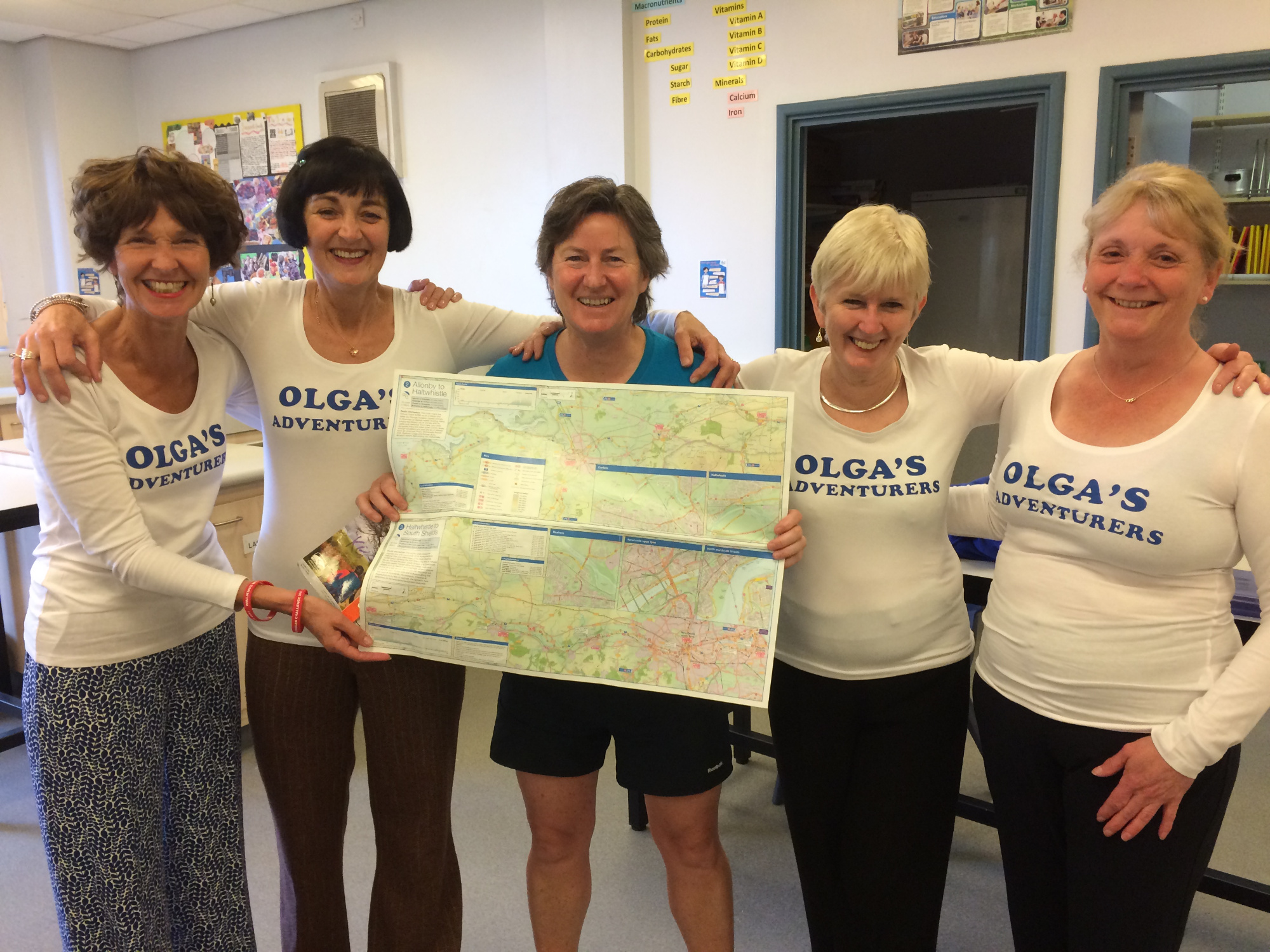 They are under starters orders...and looking for sponsorship....
During May half term Mary Foster, Liz Andrews,(support vehicle and cyclist), Ruth Macdonald, Lizzie Skyner and Karen Green are cycling the coast to coast following the route of Hadrian's Wall, from the Solway Firth in the Lake District to Tynemouth, near Newcastle on the North Sea.
To mark our forthcoming retirement in July, Karen asked her fellow retirees to join her on an adventure that she and Olga Steen had discussed on a Duke of Edinburgh's Expedition: this was to complete the Coast to Coast by bicycle. It seemed fitting to dedicate this to her memory , as she was cared for in St Johns Hospice in the last week of her life.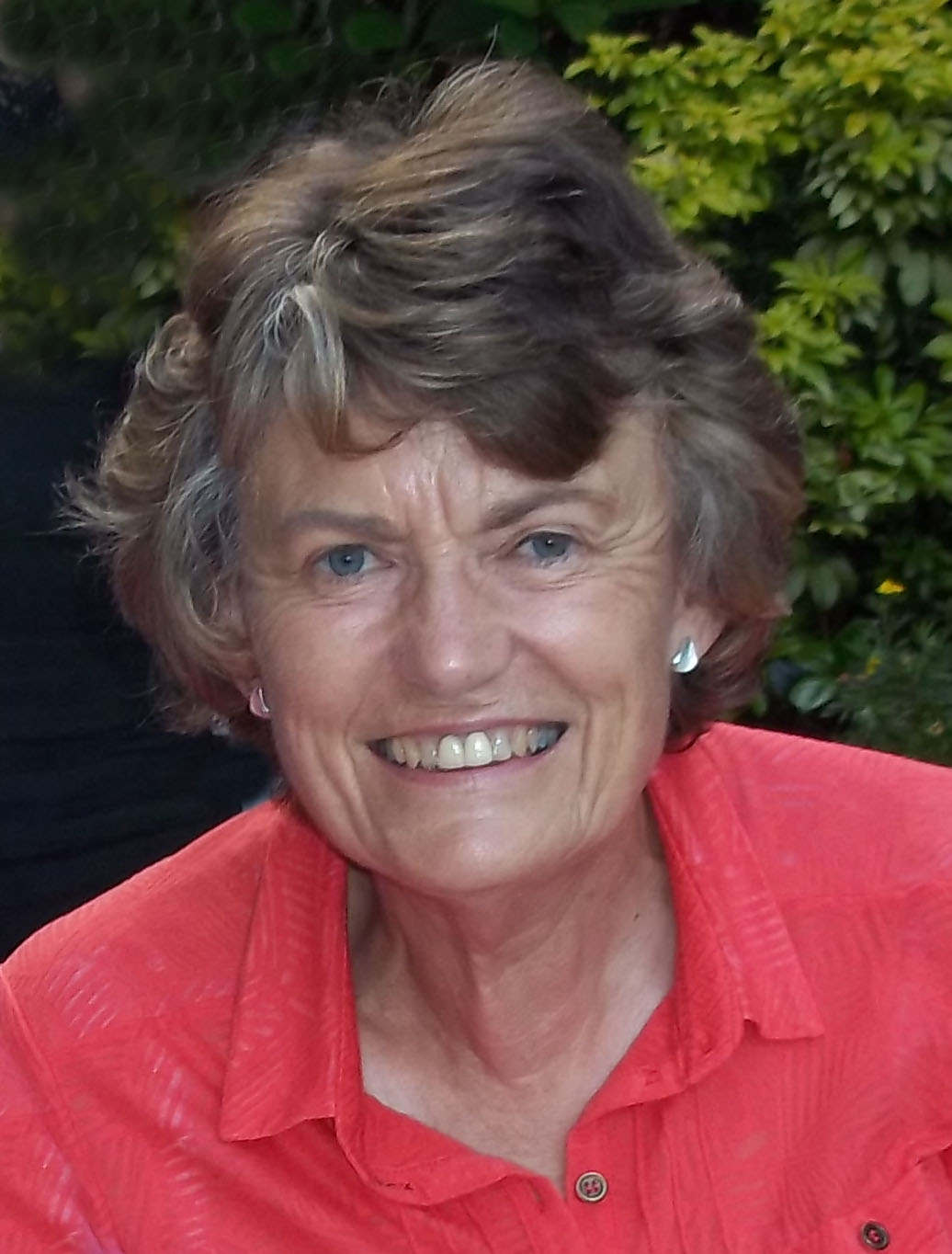 The idea of doing this challenge as a team arose after Mary completed a 60 mile cycle, having never ridden this far before. They have been training for this event for a couple of months now and a couple of team members have invested in brand new bikes ! The route is over 100 miles in total , spread over 4 days .
On Bank Holiday Monday the peloton will be cycling through Brampton, Lanercost, Gilsland and Halwhistle, stopping at Twice Brewed Inn near Sycamore Gap on Hadrian's Wall.If anyone wishes to join the group, they are staying at the Twice Brewed Inn on Monday night.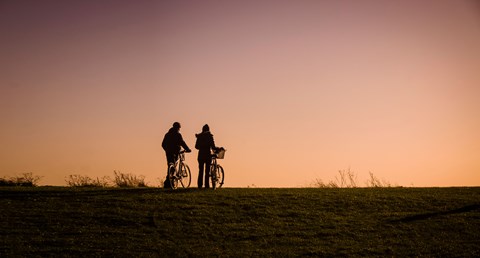 They aim to pass through Newcastle (Blinking Eye) at lunchtime on Wednesday and finish at Tynemouth Pier at 2pm.