FCJ Student Leadership Conference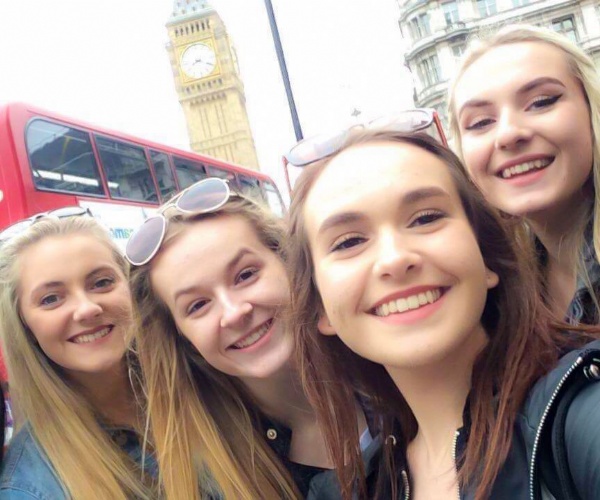 On Thursday 4 May, the new Head Girl's Team travelled to London to meet other student leaders from our partner FCJ schools (Bellerive, Gumley House and Maria Fidelis). After exploring London on Thursday and meeting their contemporaries from the other FCJ schools, our students took part in a one day Leadership Conference on Friday 5 May aimed to honing their leadership skills and encouraging them to lead their respective student bodies in a manner which encapsulates the 6 FCJ values of companionship, dignity, excellence, gentleness, hope and justice.
The student leadership teams from all four UK FCJ schools were challenged to think strategically about their roles within their own school communities. They shared ideas from their own school communities and drew parallels between the similarities and contracts between the differences in their own school environments.
The whole experience was most insightful and we offer a special thanks to Sr Brenda Wallace, OBE, who organised the entire conference.
Upton Hall School was represented to a very high standard by our newly appointed Head Girl's Team:
Olivia, Head Girl
Chloe, Deputy Head Girl
Sarah, Deputy Head Girl
Darcey, Deputy Head Girl
Phoebe, Deputy Head Girl
Tara, Deputy Head Girl

Please click here to see more pictures from the conference