Denise Walker visits Upton Hall School – Wednesday 15 March 2017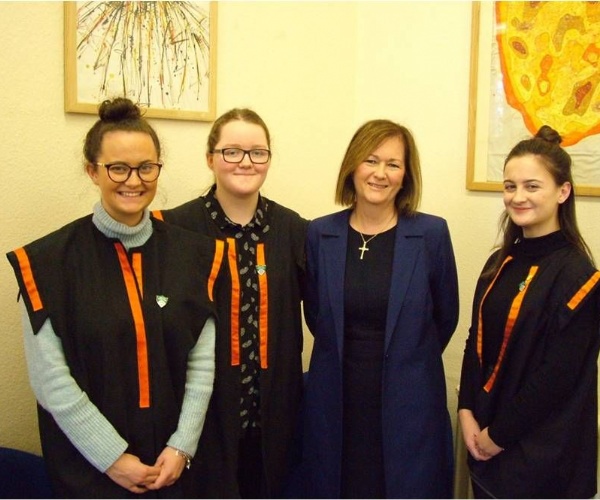 On Wednesday 15 March, Denise Walker visited Upton Hall School to speak to our Year 12 students as part of their enrichment programme.
Denise Walker is from Liverpool and attended Bellerive FCJ Catholic College. She had a successful 10 year career in the NHS in hospital pathology, before beginning a new career in Law.
Denise qualified in 1991 and commenced working at Brabners, becoming a Partner in 1994, Head of Corporate Department in 1999 and Corporate, Commercial Head of Department from 1999 to 2012. She was also a member of Brabners' Management Board from 2006 to 2012.
During her time, Denise grew the Corporate/Commercial Team and enabled the firm to remain successful during the recession through her creative approach to legal and accounting services. Denise was voted Insider Corporate Lawyer of the Year for the Region in May 2006 and recently started her own practice, Glenville Walker and Partners in January 2017.
Denise spoke passionately about her career journey so far. She also gave great advice on what employers look for when recruiting. Finally she offered some inspirational words to the students to work hard and never give up on their dreams.
Thank you to Denise for taking the time to speak to our Sixth Form students.