Freddy Naftal  Visits Upton Hall School – Wednesday 15 February 2017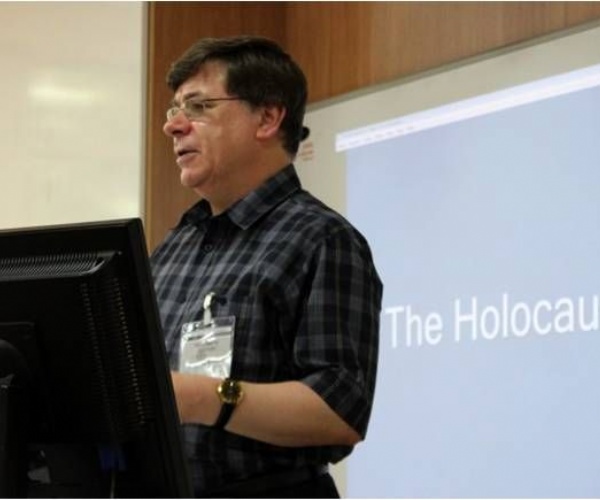 On Wednesday 15 February Freddy Naftel visited Upton Hall School to raise awareness of the Holocaust and Anti-Semitism in the past and present, and what it means to be Jewish.
With family connections to the concentration camps during World War II, Freddy Naftel outlined the experiences of survivors and victims, and placed the Holocaust in a broader context of continuing Anti-Semitism which, unfortunately, is still prevalent in today's society.
Freddy Naftel is a teacher and public speaker, whose mother and grandparents fled Germany during the Second World War. Rather than delivering only a history lesson about the Holocaust, Freddy relayed a personal family story, speaking about the need for fair treatment of Jewish communities around the world, even today.
Thank you to Freddy for taking the time to talk to our Year 13 students.