Presentation Ceremony for Nepal Project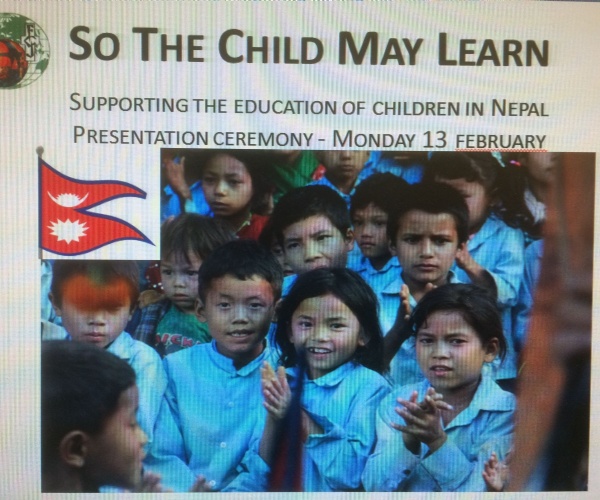 On Monday 13 February a ceremony was held in school to hand over a cheque for the funds raised on behalf of the Charity So The Child May Learn. The founder of the charity, Mr John Clark, former Headmaster of Birkenhead School, was present to collect the cheque for £15,000
The project is based in Bhimkhora Village in Nepal, a three hour drive west of the capital city Kathmandu. It is a very remote area in the foothills of the Himalayan mountain range with simple dwellings scattered across a wide area. The earthquake that hit Nepal in April 2015 killed over 8,000 people and injured more than 21,000. A second devastating earthquake hit the country on 12 May. The area around Bhimkhora was hit very hard with many buildings, including the local school, razed to the ground. Even before the quake, getting an education was difficult for the children of Bhimkhora with many of them having to walk three hours or more every day to get to school. Now, there is no school and international aid is needed before the children of Bhimkhora can start their education again. Upton Hall School committed to providing that aid and the funds raised will build a new science laboratory and an ICT suite.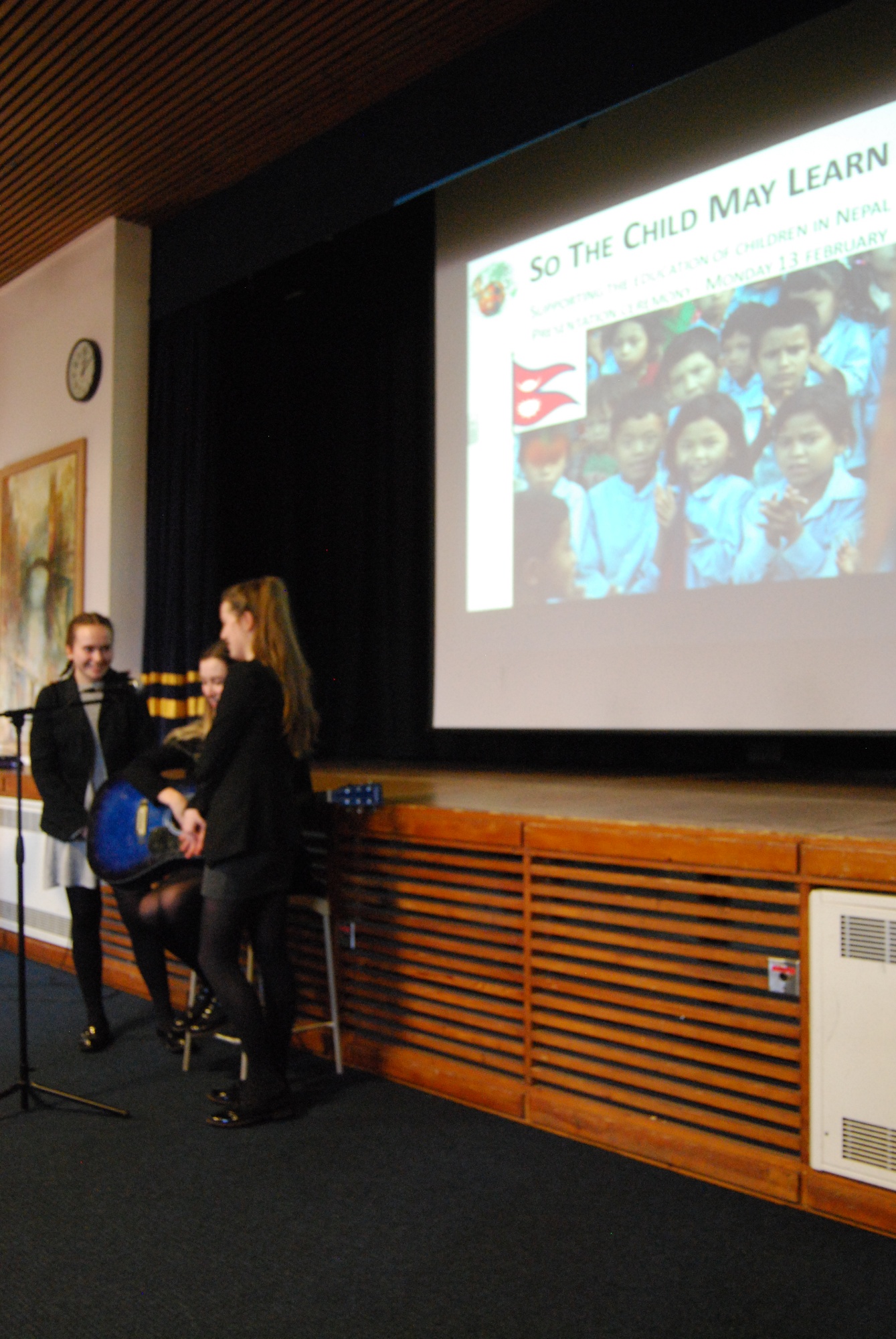 The ceremony opened with a performance of the song Agape by three students in Year 12, Megan, Darcey and Lucy. Music also closed the programme with a beautiful version of Ave Maria performed by the Chamber Choir. Niamh, Libby and Millie spoke on behalf of the pupils and the Sixth Form, describing the fun and enjoyment that everyone in school had derived from the wide range of fund raising activities. John Clark spoke on behalf of the charity. He first offered a heartfelt thanks to the staff and pupils for the fantastic fund-raising effort on behalf of So The Child May Learn. He then gave a fascinating insight into life in Nepal for young people trying to secure an education. His wide-ranging talk covered history, geography, economics, education and architecture and was accompanied by a series of wonderful photographs of the region and its people.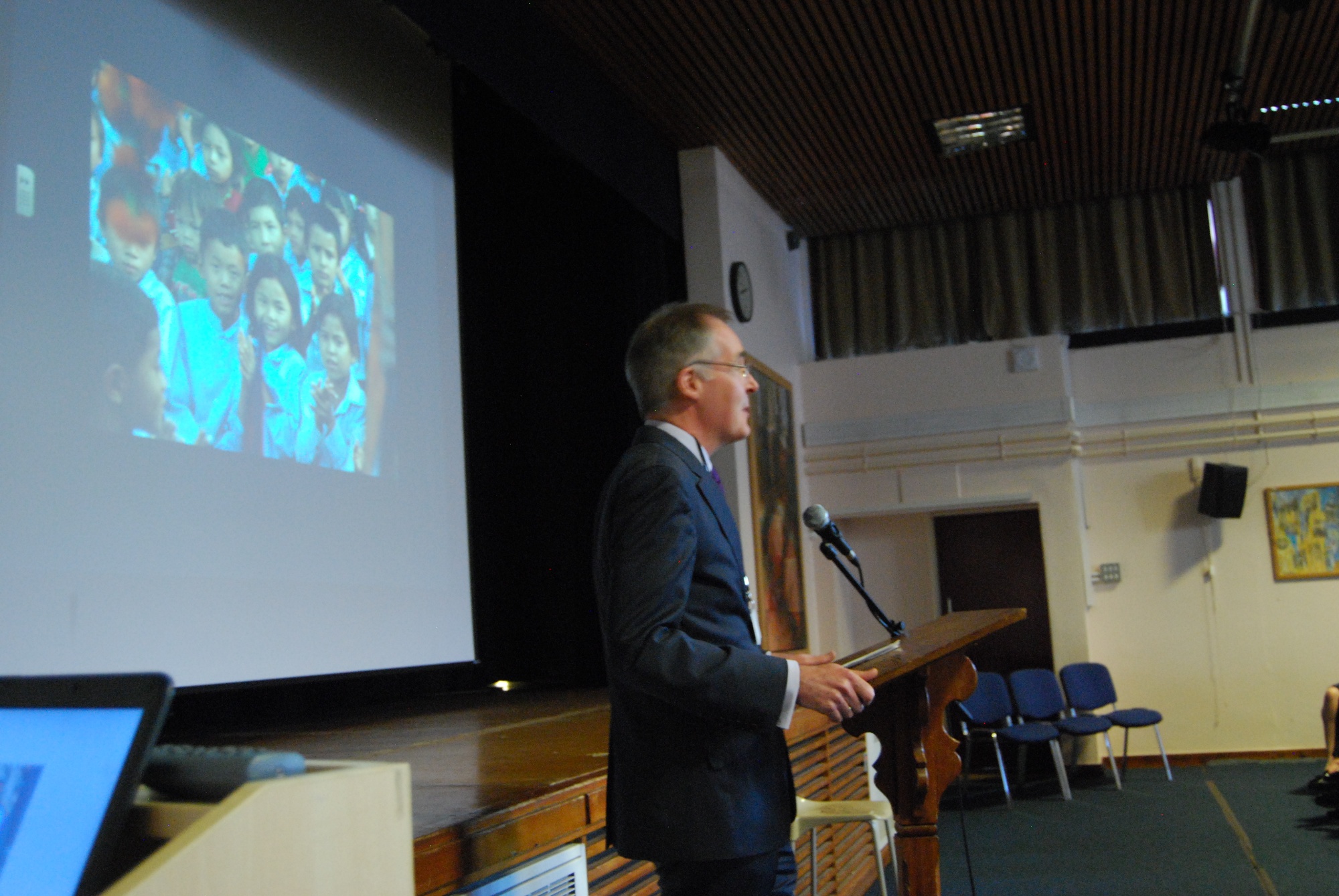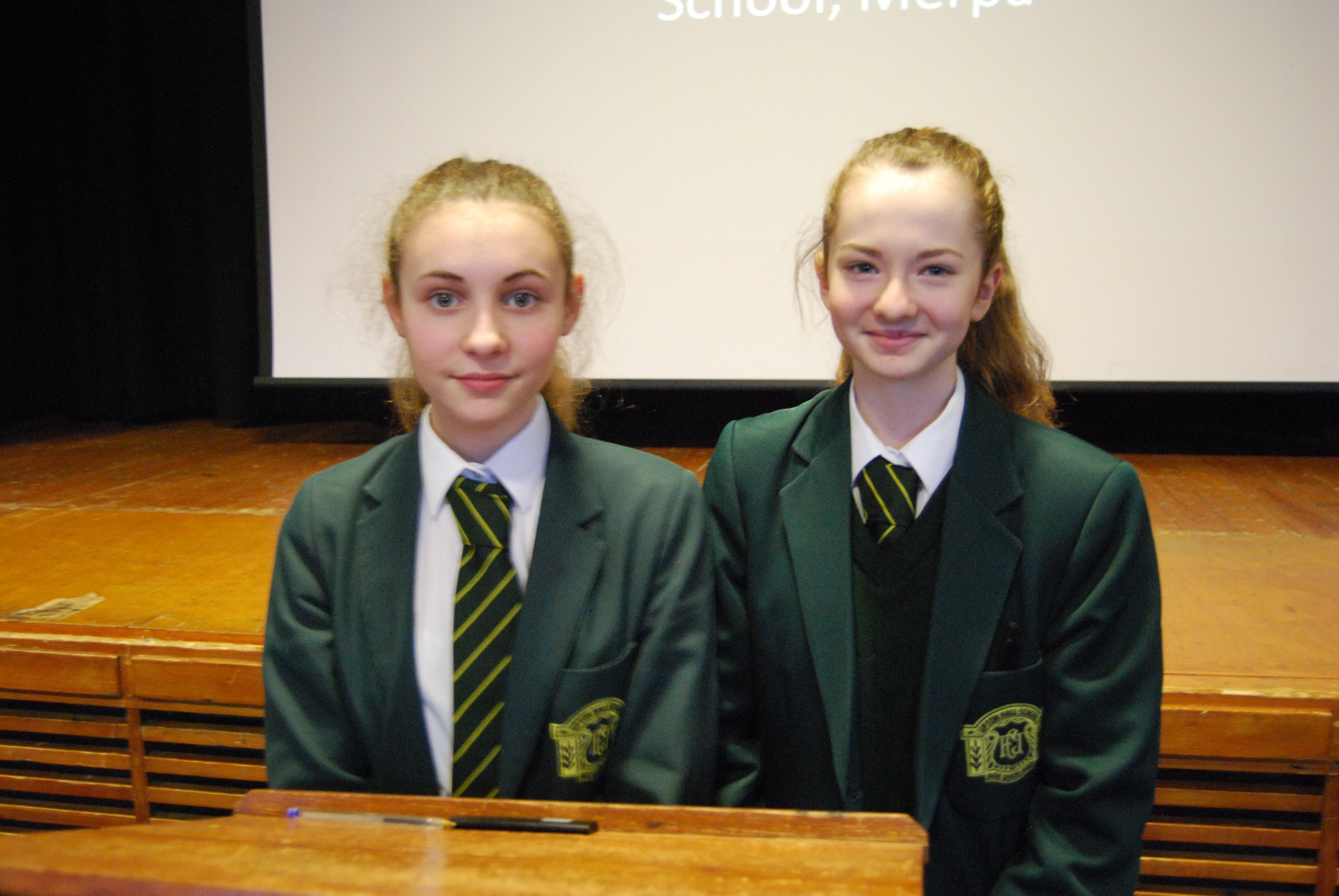 Although the cheque has now been formally handed over, the connection between the charity and our school will continue. We will receive regular updates about the progress of the project as a small outpost of Upton Hall School is built in Nepal. It is our intention to send a group of staff and pupils to the area to cement the relationship between our two schools once the building work is complete.
Our thanks to everyone, staff, pupils and parents who have been involved in this transformational project.