Paula Basnett, CEO Wirral Chamber of Commerce visits Upton Hall School – Wednesday 1 February 2017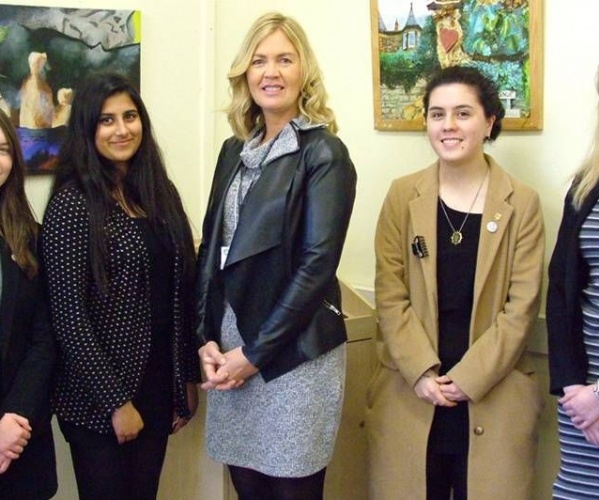 On Wednesday 1 February Paula Basnett, CEO of Wirral Chamber of Commerce, visited Upton Hall School to speak to Year 12 students about her role with the Chamber of Commerce.
With over 25 years supporting business development in Wirral, Paula talked about her experience and commitment to developing services which encourage growth and economic prosperity. She has been at the forefront of many successful business initiatives, encouraging her team to work closely within Wirral's business community.
When addressing students, Paula spoke passionately about her journey to her current position with Wirral Chamber of Commerce, the characteristics she looks for in young recruits and what would make a CV stand out. Paula was able to share her highly relevant and up-to-date knowledge of the changing nature of the local economy, key growth sectors and the increasing focus on high quality apprenticeships. Her talk was both inspiring and highly informative.
Thank you to Paula for taking the time to speak to our students.